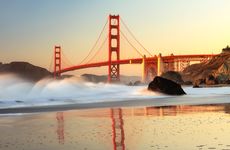 SAN FRANCISCO (GenomeWeb) – The 35th Annual JP Morgan Healthcare Conference continued this week with several diagnostic companies making presentations to investors and other attendees.
The following are summaries of presentations and breakout sessions by Foundation Medicine, Quidel, Hologic, LabCorp, and Nanostring Technologies.
Foundation Medicine
Foundation Medicine's outgoing CEO Michael Pellini said in his presentation that it expects that the Parallel Review program to which it submitted its FoundationOne assay last year will pay off in 2017, yielding approvals by both the US Food and Drug Administration and the Centers for Medicare and Medicaid Services in the second half of the year.
In addition, he said that the firm expects local coverage determination for its assay to be priced around $3,000. Another of the company's goals for the year is to embark on companion diagnostic collaborations with pharmaceutical companies. Last December it received FDA approval for a companion diagnostic, FoundationFocus CDxBRCA, in conjunction with Clovis Oncology's PARP inhibitor, Rubraca, the first time a next-generation sequencing-based CDx assay has received FDA approval.
Pellini added that the approval of FoundationFocus would help drive approval of FoundationOne. The tests "run the exact same way," he said. "Only the back-end informatics piece is different."
Separately this week, Foundation Medicine pre-reported that its fourth quarter 2016 revenues were up 11 percent to $28.8 million and that its full-year 2016 revenues were up 25 percent to $116.9 million.
Quidel
Quidel CEO Douglas Bryant provided an update on the firm's various immunoassay and molecular diagnostic platforms and laid out the firm's goals for 2017.
One of those goals is the launch of its next-generation immunoassay platform, Sofia 2, with enhancements over its original Sofia instrument. The new system will use the same Sofia cartridge, but will be offer higher- and lower-volume utilization, with an integrated barcode reader and an integrated router for Virena, its remote instrument data-management system.
Among Quidel's other targets for 2017 are increased Virena accounts, though customers can opt out of using the cloud-based system, and the launch of Sofia tests for vitamin D and Lyme disease.
In addition, Bryant said the firm plans to add to its menu of tests that run on its Solana molecular diagnostics instrument, which integrates the firm's Amplivue technology. Over the last few months of 2016, Quidel received FDA clearance for a handful of tests that run on the Solana platform including for influenza A and B, Strep, and combined herpes simplex virus 1 and 2 and varicella zoster virus.
Bryant said the Solana instrument is "doing well" in physicians' offices, particularly the moderately complex tests.
Meanwhile, he noted that the company is continuing development of its Savanna molecular platform, a cartridge-based, sample-to-answer system that can run both real-time PCR and isothermal helicase-dependent amplification assays. And, depending on the specific assay, tests that run on the system may be CLIA waivable, he said.
The system has been in development for at least a few years, and Bryant said Quidel is targeting a 2018 launch outside the US with the possibility of a US launch in the second half of 2018 or beginning of 2019. Though he declined to discuss specifics about the menu for Savanna, Quidel had previously announced it would conduct studies of a quantitative HIV-1 viral load assay to run on Savanna, and Bryant said its menu could include tests for vaginosis and STDs, and smaller respiratory panels compared to other molecular offerings on the market.
He noted that a big chunk of the firm's revenue remains tied to flu testing, and that likely will continue in the near future. That dependence on flu testing does have a primary downside, which was reflected in Quidel's pre-announcement of its fourth quarter revenues last week. The firm can't predict when the flu season will kick in, and while it often happens in December, this season Quidel saw the spike in flu test occur in the first week of January. As a result, the firm reported expected Q4 sales well below Wall Street estimates.
However, Quidel still expects to report full-year 2016 revenue growth in the low to mid teens.
Hologic
A point of emphasis for Steve MacMillan, Hologic's chairman, president, and CEO, during his presentation Tuesday was the firm's recent actions aimed at growing revenues across the business outside of the US. Currently, only 21 percent of Hologic's $2.83 billion in annual revenue is generated outside of the US. Aiming to fix this issue, Hologic has hired new regional managers in the Europe, Middle East, and Africa; Asia-Pacific; and Latin America regions.
For its diagnostics business, which includes the legacy Gen-Probe assets, 74 percent of its revenues are derived from US customers. MacMillan sees molecular diagnostics, in particular, as an area in which the company expects to see accelerating growth over the next several years. One reason for that optimism is that the firm is going direct with its MDx sales in certain markets. In 2016, the MDx business had revenues of $74 million outside of the US with 9 percent year-over-year growth.
Hologic's molecular diagnostics business is driven by the Panther platform, which was developed by Gen-Probe before it was acquired by Hologic. Since taking over ownership of the Panther platform, Hologic has seen it achieve consistent mid- to low-single digit growth, with 7 percent revenue growth in 2015, followed by 8 percent growth to $522 million in sales in fiscal year 2016.
Just last week, Hologic announced that its quantitative nucleic acid amplification test for HIV-1, the Aptima HIV-1 Quant, was granted pre-market approval from the US Food and Drug Administration. The firm also has viral load monitoring assays for hepatitis B and hepatits C viruses that run on the Panther for which it is seeking FDA approval.
Hologic is currently working on a new version of the platform, called Panther Fusion, which the firm describes as a "sidecar" and is essentially a hardware addition that attaches to the Panther system. The Panther Fusion will enable PCR-based assays, something the current Panther system can't do, and according to MacMillan this will offer higher multiplexing and opportunities to expand its menu, and will open up new channels of sales as it will offer more flexibility in assay design.
The firm has said it plans to launch the Panther Fusion outside the US in 2017, with a US launch in late 2017 or in 2018. Among the panels for the new system it previously disclosed are the Panther Fusion Flu A/B/RSV, Panther Fusion Paraflu — which tests for parainfluenzas 1, 2, 3 and 4 — and Panther Fusion AdV/hMPV/RV to detect adenovirus, human metapneumovirus, and rhinovirus.
Hologic recently announced that it was selling its stake in a blood-screening joint venture to its partner in that business, Grifols, for $1.85 billion. The firm expects net proceeds of around $1.1 billion after taxes on that deal, and MacMillan said he expects Hologic will deploy that cash over "a number of quarters." One potential use of the money would be bolt-on acquisitions, but MacMillan said the timing of any such deals couldn't be predicted.
In addition to M&A, he said the firm's other priorities for deploying cash are paying down its $790 million worth of convertible debt and buying back its own shares. The board of Hologic has already approved a $500 million share repurchase program, he noted.
LabCorp
Laboratory Corporation of America Chairman and CEO Dave King noted during his presentation that the firm has a sizeable and growing companion diagnostics business with a dedicated global CDx team. He said the firm currently is involved in more than 60 companion diagnostic programs supporting more than 145 clinical protocols, adding that it has partnered with 13 of the top 20 pharma companies on such projects.
The ability to expand its companion diagnostics efforts was just one of the reasons the company acquired the assets of Mount Sinai's Clinical Outreach Laboratories, which LabCorp announced earlier on Tuesday. The deal provides LabCorp with seven patient service centers currently operated by Mount Sinai, which will be added to its existing network of 120 patient service centers in the metropolitan New York City area. The acquired lab will offer clinical pathology testing, including cytology and cytology-related molecular testing.
LabCorp said that the deal enables it to serve as an anchor health system in the New York region, which King said will grow via partnerships and potential acquisitions.
LabCorp operates two business segments, LabCorp Diagnostics and Covance Drug Development, the latter of which LabCorp gained through its acquisition of the giant CRO Covance in early 2015. Its diagnostic business offers more than 4,800 clinical, anatomic pathology, and genomic and genetic tests.
Though it now has a more global presence due to the Covance deal, the firm's diagnostics business operates largely in the US — King noted during his presentation that prior to the Covance acquisition nearly 93 percent of LabCorp's revenue derived from the US. That number is now around 81 percent.
King said the firm would consider expanding its diagnostics services business into emerging and other international markets, but "we want to be very thoughtful how we enter."
NanoString Technologies
Following the release of disappointing preliminary fourth quarter 2016 revenues, NanoString CEO Brad Gray focused his presentation on the firm's companion diagnostic partnerships and provided an update of its Digital Spatial Profiler and Hyb&Seq technologies.
NanoString currently has companion diagnostic development partnerships with Merck, Medivation and Astellas Pharma, and Celgene.
Gray said he expects that the collaboration with Merck will be the first to yield results. The companies are in the midst of three different clinical trials for a tumor inflammation signature assay, the first of which is for esophageal cancer and could deliver results mid-year 2017. If the trial is successful and results in a regulatory approval, the CDx could be on the market as early as 2018, Gray said.
Looking ahead, Gray said that companion diagnostic partnerships will be a "big opportunity" for NanoString.
NanoString is also developing new products, including the Digital Spatial Profiler (DSP) technology, which it described last November, and its Hyb&Seq sequencing technology, which it first presented at last year's JP Morgan Healthcare conference and discussed further at last year's Advances in Genome Biology and Technology meeting.
The DSP technology will enable researchers to address problems like tumor heterogeneity by looking at how tumor biology differs depending on the region of the tumor being analyzed. Gray said that already the company has developed the ability to simultaneously look at up to 50 proteins and 20 RNAs in spatial context from a single sample. In addition, it has forged eight different technology access projects over the last three months looking at about 20 samples each. Each of those projects will generate around $99,000 in revenue, he said.
NanoString plans to develop a DSP sample prep instrument in 2017 that will be compatible with its three nCounter systems: Sprint, Max, and Flex.
Its Hyb&Seq technology is also progressing well, Gray said, although a commercial product is not on the horizon for 2017. The company plans to present four datasets at the Advances in Genome Biology and Technology meeting in February, including targeted sequencing of DNA from formalin-fixed paraffin embedded tissue, direct RNA sequencing, an accurate reference guided assembler, and long-read targeted sequencing.
Gray added that NanoString focused on developing the Hyb&Seq chemistry in 2016, and that beginning in the second quarter this year it would shift its focus to the engineering side of the platform.
Nanostring's goal is to eventually target the clinical market with Hyb&Seq, Gray said, and in particular the clinical oncology market. The "ability to go from an FFPE slide to the initiation of a sequencing run in less than one hour with 15 minutes of hands-on time … will be a game changer," he said.