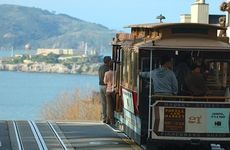 SAN FRANCISCO (GenomeWeb) - The 37th annual JP Morgan Healthcare Conference came to a close on Thursday with a few diagnostics companies presenting to attendees who stuck around to the end. Below are brief reports on the presentations and breakout sessions covered by our team at the conference and in our offices in New York.
For all of our previous coverage of the conference, please this page on our website.
OraSure Technologies
OraSure Technologies CEO Stephen Tang said infectious disease testing remains a key growth driver for his company, specifically testing for HIV and hepatitis C. He focused on the firm's OraQuick HIV self-test, of which OraSure has sold more than 50 million units for professional use, international testing programs, and over-the-counter self-testing.
Tang also noted that the company signed an agreement with the Bill and Melinda Gates Foundation in 2017 to subsidize the cost of the test in 50 countries in Africa and Asia, and is working with the nonprofit organization UNITAID on the HIV Self-Testing Africa (STAR) Initiative. Phase I of the STAR Initiative saw the deployment of 750,000 OraQuick tests in Zambia, Zimbabwe, and Malawi, Tang said. By November 2018, 2.3 million kits had been distributed through the STAR initiative, and South Africa, Lesotho, and Swaziland had been added to the list of countries receiving the tests, he added, noting that an additional 44 countries are also eligible for the Gates Foundation subsidy.
Further, OraSure sees market opportunities for OraQuick in more than 40 additional countries in Latin America, Asia, and Eastern Europe through smaller pilot programs or higher-volume screening programs. Domestically, OraQuick is the only point-of-care test with US Food and Drug Administration approval for over-the-counter use.  
The company has also used the lateral flow platform technology underlying the HIV test to develop a test for HCV, which Tang called "a significant global opportunity for OraSure."  
He said that because HCV has a cure, countries are actively looking to launch screening initiatives, and OraSure is well-positioned to be the provider of screening tests to countries looking to implement screening and cure programs.
In the firm's molecular business, its suite of products services more than 6,000 customers in more than 100 countries, he said, adding that a significant growth opportunity remains for this side of the business. OraSure is building on its existing offerings to develop multi-omics products that target the microbiome, transcriptome, genome, metabolome, and proteome at once. "By examining all the omics, we can assess all aspects of what is in us, on us, and around us to examine our health," he said.
On the company's OraGene sample collection technology, which it acquired when it purchased the Canadian firm DNAGenotek in 2011, he said that OraSure is the market leader for stabilizing human DNA samples in saliva for long periods of time. The company has become a key enabler to genomics companies like 23andMe and Helix, and current customers include WuxiNextCode and WeGene. OraSure believes it is still in the early stages of market expansion in this area.
The company also sees a huge potential for growth in the microbiome market and has developed a sample collection device for oral, gut, and vaginal microbiome samples called OmniGene. The kits stabilize microbial DNA rather than human DNA. Further, OraSure is currently designing and developing an OmniGene sample collection kit for skin microbiome samples. The OmniGene Gut kit is CE marked and has more than 700 customers in 54 countries, Tang said.
Orasure recently acquired early-stage microbiome services provider CoreBiome and urine sample collection device developer Novosanis. Novosanis' urine sample collection devices will expand OraSure molecular collection portfolio and advance its expertise in noninvasive sample collection and stabilization, according to Tang. CoreBiome's platform, meanwhile, will combine with DNAGenotek's sampling and stabilization technology, and will position OraSure as a leading microbiome end-to-end solutions provider, he added.
Meridian Bioscience
Meridian Bioscience is looking to launch a new molecular testing platform to shore up declining sales and put its diagnostics business back on track, CEO Jack Kenny said in a presentation Thursday.
Demand during the recently completed quarter was softer than anticipated for Meridian's life sciences and diagnostics segments, but the firm saw most of the weakness in MDx products. Without new product development, the molecular business will likely continue to decline, Kenny said during a breakout session after his presentation Thursday.
The firm anticipates commercializing an MDx instrument that provides automated capabilities from sample to result as well as multiplexing. The platform could use PCR rather than isothermal amplification, the technology enabling its existing MDx platforms, Kenny said.
Meridian is looking internally and externally to determine the best way to get an advanced MDx system quickly to market, he said. The firm is interested in developing a gastrointestinal menu that includes assays for H. pylori and C. difficile and that physicians routinely use in office settings, Kenny said. The firm also has plans to launch respiratory MDx tests, including for Strep Aand influenza.
Combining use of MDx with rapid immunoassays is becoming the standard of care for C. difficile testing, and that presents a "significant opportunity" because the firm has both types of platforms, Kenny said.
From a customer perspective, Meridian is already in a "strong position in the pediatric point-of-care space with [its] lead testing systems," he said.
Pediatricians using lead testing products are also looking to run additional tests for their patients, Kenny said, which presents an opportunity to provide several tests consolidated onto one platform. The firm is building out a strategy to meet that market need, he said.
Large reference laboratories and small- to mid-size hospitals are already using the firm's H. pylori testing products. And a collaboration that the firm inked with DiaSorin in October enables it to offer the test to laboratories in large hospitals that prefer to not send out the test to reference labs, Kenny said.
The firm said this week that its preliminary fiscal first quarter revenues are expected to be down about 2 percent year over year.
Biocartis
Biocartis placed 326 instruments in 2018 bringing its total installed base of its Idylla platform to 973 instruments, Ewoud Welten, Biocartis' CFO, told investors. In addition, he said, the company sold 133,000 cartridges last year, up from 71,000 in 2017.
The molecular diagnostic firm's Idylla platform is based on qPCR technology, but Welten noted that the system outperforms other qPCR platforms due to the extensive automation and optimization. Looking ahead to 2019, he said one key in driving the business will be the completion of its automated manufacturing facility in Belgium, which will have the capacity of producing 1 million cartridges per year, up from its current capacity of 225,000 cartridges.
He also noted that its partnership with Genomic Health would be particularly fruitful, enabling Genomic Health to place the content of its Oncotype Dx Breast Score test on the Idylla platform. Genomic Health said earlier this week that it planned to commercialize that test in France and Germany in 2020.
In addition, Genomic Health will also develop a prostate cancer test on Idylla. Welten said that test would be launched first in the US market and would also include US Food and Drug Administration 510(k) clearance of Idylla.
Most of Biocartis' assays focus on gene mutations for which there are clinical guidelines around testing. However, it is also developing a microsatellite instability assay, which researchers from Memorial Sloan Kettering Cancer Center and Dartmouth Hitchcock Medical Center presented data on last November.
The MSI assay is currently available as a research-use-only test, but Welten said the firm planned to secure CE marking for it this year.
Veracyte
Molecular diagnostic firm Veracyte recognized an estimated $90.5 million in 2018 revenues, CEO Bonnie Anderson told investors this week. In addition, she said the firm anticipated being cash-flow break even before the end of 2019, a timeline that was accelerated by the recent deal with Johnson & Johnson Innovation to develop a nasal swab test that uses RNA sequencing for early lung cancer detection, as well as the second generation of Veracyte's Percepta genomic classifier, which is used in conjunction with bronchoscopy to rule out lung cancer.
Johnson & Johnson will have access to the sequence data generated as part of the collaboration in order to develop its own targeted therapeutics. While Anderson said that there is the possibility Veracyte might develop a diagnostic to go along with a J&J compound, that is not the goal of the collaboration and would depend in part on whether whatever therapeutics J&J ended up developing even required a companion diagnostic. In addition, she said Veracyte's focus was on an early detection test.
Initial data from the firm's early detection studies are expected this year, Anderson noted.
Regarding new products in development, Anderson said in an interview following her presentation that for the immediate future, the company was focused on first driving adoption of its three assays — its Afirma thyroid cancer test; the Percepta test for lung cancer; and Envisia, which helps in diagnosing idiopathic pulmonary fibrosis — but she said that its next focus would be to develop tests both upstream and downstream of its current products for either early detection or to further stratify patients and inform treatment. In addition, she said, the company is working on new indications, but declined to disclose which indications or a timeline for development