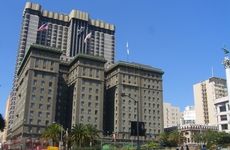 SAN FRANCISCO (GenomeWeb) - The 37th annual JP Morgan Healthcare Conference continued here on Wednesday with several life science tools and molecular diagnostics companies presenting before investors. Below are brief reports on the presentations and breakout sessions covered by our team at the conference and in our offices in New York.
For coverage of the first two days of the conference, please see the Monday and Tuesday roundups.
Quidel
Quidel CEO Douglas Bryant said the company is benefiting from diagnostics industry growth in less traditional and decentralized healthcare settings, expanding the firm's point-of-care testing to free-standing emergency departments, urgent-care clinics, retail clinics, over-the-counter sales, and self-testing.
According to Quidel's estimates, the global market opportunity for point-of-care testing at hospital bedsides was $3.9 billion dollars in 2016, and it is growing at a compound annual growth rate of around 6 percent. In physician's office labs, the global market opportunity was $2.6 billion in 2016 and is growing at a CAGR of nearly 5 percent.
In urgent care and retail clinics, the global market opportunity was $280 million in 2016 and is growing at a CAGR also of nearly 5 percent. And in home and self testing, the global market opportunity was $8.2 billion in 2016 and has a relatively flat CAGR.
According to Quidel, the global addressable market for its products — including its Sofia, Savanna, Triage, and other brands — is around $1.73 billion.
Bryant told investors that in future presentations the firm will expand its estimate for total addressable market by about $1 billion, because this past weekend it inked a deal with an undisclosed company that has assays in the market for gastrointestinal testing. Quidel anticipates porting over the assays to its Sofia immunoassay platform.
Bryant said he believes that his firm is well positioned in markets for routine diagnostic tests, and particularly in settings where cost and time to result are becoming increasingly important.
"Point-of-care, easy-to-use, CLIA-waived products are just as important in the hospital segment as they are in the physician office segment," Bryant said.
Quidel is planning to launch a Triage toxicology cardiac immunoassay in the second quarter of 2019, pending FDA approval. The firm submitted an FDA 510(k) application for the assay in September 2018.
It is also developing what it believes will be among the first troponin assays that meet high-sensitivity testing requirements. A modified cartridge would run on Quidel's Triage MeterPro system. The firm anticipates launching the test in Europe after obtaining CE marking in advance of starting clinical trials for FDA market clearance in the US.
Quidel booked $34 million in influenza testing revenue in Q4 2018, which was $1 million more than in the prior-year quarter, despite a relatively light flu season, Bryant said. However, flu trends have picked up in some states, and it could result in a boost to the firm's revenues if the rates pick up in Texas and Florida, where Quidel has greater market share.
Oxford Immunotec
Oxford Immunotec's recent divestiture of its US laboratory testing business to Quest Diagnostics for $170 million in cash has been transformative for the tuberculosis screening test company, according to its CEO Peter Wrighton-Smith.
"The transaction has greatly simplified the company's operations, and we are now a pure-play products company," he said, adding that the divestiture has also improved its financial profile.
Wrighton-Smith said that in conjunction with the divestiture of its US laboratory testing business, Oxford Immunotec entered into an agreement to supply TB kits to Quest Diagnostics.
The firms will collaborate to drive adoption of Oxford Immunotec's T-Spot.TB test in the US, he said. The collaboration removes adoption barriers by enabling access to a large physician office market, a segment that Oxford Immunotec was struggling to penetrate by itself.
Wrighton-Smith said he believes the potential market opportunity for TB screening exceeds 50 million tests annually. In the US — which has a total TB screening market of about 22 million tests per year — physician offices and clinics are the biggest customer segment at 7.3 million per year followed by hospitals at about 7 million per year.
The CEO added that Oxford Immunotec's preliminary numbers for the fourth quarter of 2018 indicate that it can expect double-digit T-Spot.TB test volume growth in the US, strong year-over-year revenue growth in Asia, and an acceleration in year-over-year revenue growth in Europe and the rest of world.
Luminex
Luminex CEO Homi Shamir said that the firm expects to soon wrap up a clinical trial initiated to validate its next-generation, syndromic Verigene II MDx system along with an enteric assay. The firm anticipates submitting the results of the trial to the US Food and Drug Administration with a view to obtaining marketing clearance.
"We believe that most of the systems that we will be selling from the beginning of next year will be Verigene II," which will replace the Verigene I, said Shamir. The firm plans to start shipping systems later this year, pending FDA clearance.
He cited numerous improvements of the Verigene II system over its predecessor, including that it's a fully automated, sample-to-result system with a much smaller footprint, an easier-to-use interface, and the ability to run assays at room temperature, which saves on refrigeration and shipping costs. And for Luminex, the new system will improve gross margins, he said.
Further, he noted, the firm has just initiated a clinical trial to validate the new system with a respiratory panel.
"We've said all along that in order to have an effective launch of Verigene II, we needed to have at least two assays ready to [launch] with it so that we didn't have a one-system, one-assay product," Luminex CFO Harriss Currie said in a breakout session after the firm's presentation.
Luminex is also developing a Verigene II Plus platform that will enable labs to simultaneously run targeted pathogen assays, similar to its Aries system, and syndromic assays, Shamir said.
Overall, the firm's flexible testing and pricing approach gives it a clear advantage over competitors, Shamir claimed. Customers are increasingly concerned by pricing pressures and a shifting reimbursement environment, and "people don't want to pay for something they don't use," he said.
Luminex expects to report about $81 million in revenues in the fourth quarter of 2018.
Its sample-to-answer diagnostics business is expected to book $18 million in revenues within the quarter, a 41 percent increase over Q4 2017.
In its MDx business, the firm anticipates booking $25 million in revenues during the fourth quarter of 2019, which will put it on a $100 million annual revenue run rate for those products, Shamir said. The MDx business includes the Verigene and Aries systems, of which the firm placed more than 260 under contract in 2018. Luminex has grown its customer base for those instruments from 360 in the first quarter of 2017 to about 600 in the fourth quarter of 2018, Shamir said.
The Verigene system, purchased by Luminex with the acquisition of Nanosphere for $77 million in 2016, brings in $100,000 in annual revenue for each active customer, while the Aries system, a legacy Luminex product, brings in $55,000 in annual testing revenues for each active customer.
Importantly, the firm recently added a third primary business segment with the acquisition of MilliporeSigma's flow cytometry portfolio for $75 million. The acquired flow cytometry portfolio has an active installed base of about 5,000 units and annual growth in the high-single digits, he said.
GenMark Diagnostics
GenMark Diagnostics anticipates that it will soon receive FDA clearance for a gram-negative blood culture identification panel running on the ePlex molecular diagnostics system, the firm's CEO Hany Massarany said during a presentation on Wednesday.
The expected regulatory approval will complete all FDA clearances for a suite of blood culture identification panels running on ePlex, a system that was cleared by the FDA with a respiratory panel in 2017 and was an important driver of revenue growth for the firm in 2018.
"We are in a good place with the clearances we received last year and ready to move forward from here," Massarany said.
In December, GenMark received 510(k) clearance for its fungal pathogen and gram-positive panels.
In terms of bringing advanced testing to molecular labs and other patient sites, the company's strategy is straightforward, he said. First, the firm has "automated and integrated the multiplex molecular diagnostic process from the physician ordering a test all the way to the reporting of that test on our ePlex sample-to-answer flexible and scalable system," he said.
Further, the company has been developing a portfolio of multiplexed syndromic panels and software functionality "that have created significant demand for our solution over the past year and half or so," he said.
These components of its strategy have been delivering strong revenue and placement growth in end-user sites around the world, he said, adding that "personalized medicine and value-based care are fundamental drivers" of the firm's opportunities.
Earlier this week, GenMark reported that its preliminary fourth quarter revenues rose about 21 percent year over year, thanks to an increase of about 110 percent in revenues from its ePlex analyzers during the quarter. For the three months ended Dec. 31, 2018, the company said it expects total revenues of about $19.4 million, including ePlex revenues of approximately $12.1 million.
The increase in revenue reflects the popularity of highly multiplexed syndromic testing in hospitals treating patients, particularly among those who are immunosuppressed and are experiencing critical complications, such as sepsis, where getting a fast test result is vitally important, Massarany said.
Flu testing volumes have been lighter in the current season compared to last year, Massarany said. "Notwithstanding that, we grew the business and had expanded the installed base significantly ahead of the current flu season and drove growth with the respiratory panel in the US," he said.
He noted that GenMark placed 42 ePlex analyzers in Q4, finishing the year with an installed base of 354 ePlex analyzers in US and European labs.
In its product pipeline, GenMark is developing a gastrointestinal panel and anticipates seeking clearance for a multiplexed detection panel for central nervous system conditions in the longer term. The firm doesn't expect that either panel will be commercialized prior to 2020.
GenMark has already developed and launched software that links its ePlex instrument results with information in clinical databases for better clinical decisions. New versions of the software are expected this year and in 2020, Massarany noted.
Bio-Techne
Bio-Techne CEO Charles Kummeth said his firm has accelerated growth in recent years, both organically and through business acquisitions, and it has completed 14 acquisitions, including the recent purchase of Exosome Diagnostics for $575 million in August 2018 and Advanced Cell Technologies for $250 million in July 2016.
Exosome Dx and ACT make up Bio-Techne's Genomics business, one component of its Diagnostics and Genomics business segment.
Frank Mortari, vice president of corporate development at Bio-Techne, said on the sidelines of the healthcare conference that the firm is eagerly awaiting a decision by the National Comprehensive Cancer Network (NCCN) about whether updated clinical guidelines will recommend use of the Exosome Dx EPI risk score by physicians.
Bio-Techne anticipates a positive decision later this year on use of the test and has submitted published data from two clinical trials that described the test's clinical utility, Mortari said.
That decision would make it easier for a local Medicare Administrative Contractor in the Northeastern US — where Bio-Techne has a testing laboratory — to approve Medicare reimbursement for the test, Mortari said.
The decision should come soon, Kummeth said, because the NCCN committee has completed its work. "It's time to get this out [to patients]," he said. "It's 92 percent sensitive and PSA [level testing] doesn't work."
Based on the firm's market evaluation, the volume of intellectual property in the business of testing for medical conditions using analysis of exosomes is "substantial," Kummeth said during a breakout session after his presentation.
"This is a hot area of research, and it is going to lead to a lot of innovation but probably a lot of litigation [over intellectual property] as well," he said.
The firm's EPI prostate cancer risk score, a laboratory-developed test acquired with Exosome Dx, is used to determine the likelihood of the presence of high-grade prostate cancer on an initial biopsy in men 50 years old and older, with a prostate specific antigen level of between 2 and 10 ng/mL. Kummeth noted that the test workflow starts with a urine sample and then involves RNA extraction, qRT-PCR analysis, and use of a Prostate (IntelliScore) multivariate algorithmic analysis.
For FY 2019, the firm will report prostate cancer test sales but not revenues as it integrates its acquisition and works to obtain payor approvals, he said.
The firm is also developing a similar bladder cancer test using the exosome platform, as well as a version of the platform that operates using blood specimens, he said. "In a year and half, hopefully, we will be in the same place with bladder cancer [test commercialization] as we are today with prostate," Kummeth said.
PerkinElmer
With 2018 revenues growing around 7 percent to $2.8 billion and EPS at $3.60, PerkinElmer CEO Robert Friel said the company "feel[s] good about [its] progress but "even better about the opportunities going forward."
In particular, Friel cited opportunities in the areas of reproductive health, applied genomics, immunodiagnostics, and food and cannabis testing.
PerkinElmer acquired Swedish startup Vanadis in 2016, which had been developing noninvasive prenatal testing technology that did not rely on either next-generation sequencing or microarrays, and last year began collaborating with the Women & Infants Hospital of Rhode Island to test the Vanadis platform on samples from around 2,650 women. Prahlad Singh, PerkinElmer's president and chief operating officer, said that data from that study is expected in the second half of the year.
The Vanadis system is not for sale for clinical use in the US yet, but it received CE-IVD marking in Europe last November. In addition, Singh said the firm has already placed between nine and ten systems and has also generated data internally that it is in the process of submitting for publication. "That will give a sense of the product performance," he said. PerkinElmer anticipates placing around 30 Vanadis systems in 2019.
Currently, most pregnancies are screened via biochemical testing, Friel said, and PerkinElmer has a majority of that market. For instance, last year 27 million pregnancies worldwide were screened, and of those 21 million were biochemical screens and 6 million were NIPT. PerkinElmer performed about 10 million of the biochemical screens.
Friel said that the first major opportunity for Vanadis would be to convert its existing customer base from biochemical screening to NIPT via Vanadis. For biochemical testing, Friel said the company is paid on average about $7 per test, and assuming that NIPT would be paid on average $100 per test, that represents a $1 billion market opportunity. He said the risk that some of those customers would instead opt for a competitor's NIPT was low since the majority of PerkinElmer's customers are served by public health laboratories and those labs, either because of the workflow complexity or cost, would not use one of the NGS-based NIPTs currently available.
Another interesting opportunity that has emerged recently, Friel said, is in the food safety and cannabis testing market. The legalization of cannabis "creates a potential market for us," he said, which the company plans to tap into by leveraging much of the same technologies it has developed for its diagnostics business.
For instance, he said, the triple quad mass spec instrument QSight, which PerkinElmer originally developed for newborn screening, is particularly well suited for cannabis testing, Friel said. The instrument is designed to work well with dirty samples that have solvents and oils present in them, because of technology the company developed to eliminate that chemical background.
Somalogic
Somalogic plans to launch a handful of clinical proteomics tests this year in the concierge health and self-pay markets in North America, Hong Kong, and Japan, CEO Roy Smythe said in a presentation.
Throughout 2019, Smythe said the company planned to focus on developing relationships with providers and payors to "bring them on board" during the year and into 2020, with the aim of launching a direct-to-consumer platform in 2021. In the meantime, Smythe said the company would continue to sell to pharmaceutical companies, which has become a reliable source of revenue.
Somalogic launched its SomaScan platform in 2012, and the majority of its revenue has come from its pharmaceutical partners. Over the last year, the firm switched its business strategy from a fee-for-service model to one in which it retains ownership of the data by offering its services at a reduced cost.
Through those pharma partnerships as well as its own internal research and a recent deal it struck with Decode Genetics, it has amassed, according to Smythe, the "largest clinical proteomics database" of more than 300,000 specimens. Its samples all also have clinical information associated with them, which has enabled the company to glean insights about health and disease, Smythe said.
Among the tests that the firm has clinically validated are those for risk of heart attack, risk of type 2 diabetes, complications from type 2 diabetes, the likelihood of maintaining weight loss, and more. In addition, it has hundreds more in development in the fields of cancer risk, predicting drug complications, nutrition, and wellness.
Smythe said that the firm plans to raise additional funds in order to commercialize its tests. Longer term, Smythe said he thought the biggest opportunities would be in medically developing countries that do not have an established medical infrastructure, such as China. While there is an "immense opportunity in the US," there are also major challenges with the "legacy care delivery infrastructure" that's focused on acute care and high-cost interventions, rather than prevention.
Becton Dickinson
In his presentation, Becton Dickinson CFO Christopher Reidy highlighted the firm's strong fiscal 2018 performance and noted that it was due in part to continued benefits of the firm's late-2017 acquisition of medical technology firm CR Bard. "The combination of BD and Bard has significantly accelerated our strategy," Reidy said.
Asked about possible softness in the Chinese market, Reidy said that given BD's comprehensive strategy focused on reducing infection rates, and its purposeful efforts involving local innovation and manufacturing, the firm has not seen any signs of slowing down in the region. Between the BD legacy and Bard businesses, the firm has about $1.1 billion in revenue in China and double-digit growth across all three business segments, Reidy said.
As of the end of the firm's fiscal first quarter 2019 in December, there had been no unexpected changes in the China business. BD has also just signed its sixth memorandum of understanding with the Chinese government regarding improving healthcare by reducing hospital-acquired infections, he said.
The firm's president of the Life Science segment, Patrick Kaltenbach, highlighted the fact that that business was a major driver of BD's overall success last year, regardless of the strong influenza season, with mid- to high-single digit growth over the prior year. Included in this was "exceptional growth" in the Kiestra automation systems, a 30 percent growth in BD Max revenues, and strong adoption of the firm's blood culture solutions. The BD Max is the firm's fully integrated, automated molecular diagnostics platform that performs nucleic acid extraction and real-time PCR.
Reidy also sees "significant runway" for future growth based on the firm's robust assay pipeline. In fiscal 2018 and early 2019, BD got regulatory approvals on an enteric viral panel and assay for carbapenemase-producing organisms, tests for tuberculosis and human papillomavirus, an informatics platform, and assays for protein expression. The pipeline for Life Sciences in 2019 includes the launch of Kiestra IdentifA for automated sample ID; early-access launch of the BD Cor system, a fully automated high-throughput, real-time PCR testing system; and launches of a series of components for the FACSDuet, FACSLyric, and FACSymphony suite of cells sorters.
For fiscal 2019, BD expects revenue growth of 5 to 6 percent year over year, and earnings growth of 10 percent. On a currency-neutral basis, earnings are expected to improve 16 to 17 percent, Reidy said.
---
---
Additional reporting by GenomeWeb staff in New York.