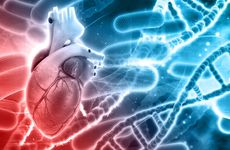 NEW YORK ─ Illumina, Fulgent Genetics, Invitae, GeneDx, and PerkinElmer Genomics have teamed up to launch the CardioGenomic Testing Alliance (CGTA) with the aim of overcoming barriers to next-generation sequencing-based cardiac panel adoption.
Through a combination of marketing and awareness campaigns targeting cardiologists, the group intends to increase the utilization of NGS panels for arrhythmias, cardiomyopathies, and congenital heart malformations, among other conditions for which these tests have been vastly underused, said CGTA Chairwoman Melissa Dempsey, a staff market development manager for genetic disease testing and research at founding member Illumina.
Though cardiogenomic testing is available for four main categories — cardiomyopathies, inherited arrhythmias, cholesterol disorders, and aortopathies — "a huge number of cardiologists are not ordering cardio panels," Dempsey noted.
As a result, CGTA executives aim to work with healthcare providers and other stakeholders to identify and verify barriers to test adoption.
Some barriers are already clear, they noted, including a general lack of awareness of NGS cardiac panels that are currently available for specific indications. Many clinicians, including those working in specialties such as internal medicine, family medicine, and pediatrics, are largely unfamiliar with cardio panels, their applications, and their clinical utility.
In parallel, cardiogenomic test reimbursement is inconsistent, with payments varying widely from one insurance company to another for the same test.
To address these and other barriers, CGTA's member companies intend to focus on informing healthcare providers, insurance companies, and other stakeholders of the value of genomic testing in cardiology.
"We realized that individually we were not doing enough to get this message across but working together we think we can achieve more," Dempsey said.
On a practical level, CGTA aims to develop operational tools to address what may be preventing cardiologists from ordering tests. For instance, the organization is investigating the potential of digital flags within emergency medical records "to identify appropriate patients for testing, figure out what tests they should take, and describe how tests could be ordered," Dempsey said.
More broadly, in its interactions with insurers and cardiologists, the group plans to highlight peer-reviewed publications and medical guidelines that provide evidence of the clinical utility of cardiogenomic testing.
In July 2020, the American Heart Association published a scientific statement supporting the use of genetic testing in inherited cardiovascular diseases, and in 2011, the Heart Rhythm Society first presented guidelines recommending cardiogenomic testing, noting that inherited cardiovascular conditions can lead to arrhythmias, sudden cardiac arrest, and death. The American College of Cardiology noted that it also includes genetic testing in its guidelines.
CGTA intends to leverage the guidelines and work more closely with each of the cardiology organizations, presenting findings related to cardiogenomic testing at their meetings, to help drive test adoption among cardiologists, Dempsey said.
By working together, the CGTA's companies expect to interact more often with these organizations, get the attention of cardiologists, and find out more about the barriers to adoption, she said.
"There are some pretty good guidelines, but utilization is still low," Dempsey noted. "We need to work with [the cardiology organizations] to figure out why and come up with solutions."
According to Madhuri Hegde, senior VP and CSO of global lab services for PerkinElmer, "a lack of education and awareness, including a general lack of knowledge about genetic testing for cardiology indications" may be the biggest barrier to adoption. Generally, cardiologists need to know "what these tests are, how to order them, and which test is the right one for the patient," she said.
With almost all cardio panel test orders coming from large hospital systems with genetics clinics, clinicians in medical specialties such as internal medicine, family medicine, and pediatrics need to be made aware of such testing, Hegde added.
Though an extensive library of peer-reviewed publications is available to provide evidence of cardiogenomic panels' clinical utility, such information needs to be disseminated more broadly, Hegde said.
Inconsistent reimbursement for cardiogenomic test panels is also high on the list of adoption barriers, and "reimbursement for cardiogenomic testing … varies widely from one insurance company to another for the same test," Hegde said. Overall, "there's a major need to increase the number of cardiogenomic tests that are reimbursed as well as the amount of reimbursement," because clinical laboratories as well as patients stand to benefit, she added.
By increasing laboratory revenues, more consistent reimbursement would lead to investments to develop additional platforms and panels, and that in turn would improve patient outcomes and support clinical trials for precision treatments, Hegde said.
As part of its strategy to convince insurance companies as well as cardiologists, CGTA will generate additional "peer-reviewed publications and make people more aware of what has already been published," she said.
Additional studies are underway that will be used to persuade such stakeholders. For example, "labs and genetic testing vendors are conducting quantitative and qualitative data analysis of the data generated by cardio-gene panels to predict long-term outcomes for a patient associated with the identification of a particular mutation," Hegde said.
Meanwhile, cardiologists have a broad array of cardio panels available. For example, PerkinElmer offers at least 20 NGS-based cardiogenomic testing panels including for arrhythmogenic cardiomyopathy, comprehensive cardiomyopathy, hypertrophic cardiomyopathy, comprehensive arrhythmia, long QT syndrome, Brugada syndrome, and cardiomyopathy and skeletal muscle disease, among other conditions. Its hypertrophic cardiomyopathy panel, for instance, analyzes 39 genes that have been associated with the condition and related disorders.
According to Eric Topol, a cardiologist and professor of molecular medicine at Scripps Research, testing for long QT syndrome, which can lead to a life-threatening arrhythmia, is among the numerous cardiology categories that can benefit from greater adoption of genetic testing. Other categories of particular interest include bicuspid aortic valve disease, hypertrophic cardiomyopathy, atrial fibrillation, and cardiogenic stroke.
Topol added that by teaming up, the CGTA member companies "may be able to get things moving on cardiogenomic testing and provide a wake-up call for the clinical community."
However, for greater adoption of testing, cardiologists need clear knowledge of "what kind of testing is available and what is going to be reimbursed by insurance," Topol said, noting, "Generally, people can't afford to pay out of pocket for testing" that can cost hundreds to more than $1,000 per panel.
Working together, CGTA's members may be able to drive greater adoption if they can find ways to reduce the cost of testing and provide faster turnaround for results, which can now take a few weeks, said Topol, who is not affiliated with CGTA.
According to Illumina's Dempsey, CGTA is accepting new members, and a few weeks after its launch, numerous firms, including digital health and pharma companies as well as laboratories and testing suppliers, have contacted it about the potential to join the alliance.
Organizations fitting CGTA's membership criteria include genomics companies with technologies that can identify genetic susceptibility to cardiac disease; laboratories that provide genetic testing for cardiovascular disorders; and digital health companies that provide services that aid in genetic testing for cardiovascular disorders.