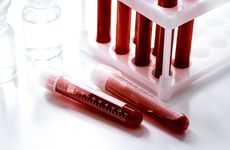 NEW YORK — Early cancer detection firm Grail said last week that it will introduce its Galleri blood-based multi-cancer screening test in the UK next year through a partnership with the country's National Health Service (NHS).
Galleri uses a targeted methylation sequencing panel to detect more than 50 cancer types across all stages and pinpoint a cancer's tissue of origin. Under the terms of its agreement with the NHS, Grail will make the test available to roughly 165,000 individuals in the UK, including 140,000 people over the age of 50 without any suspicion of cancer and 25,000 people aged 40 and above with suspicious signs or symptoms of cancer.
According to the Menlo Park, California-based company, this program will help NHS determine the clinical and economic impact of Galleri ahead of its potential routine use by the health system. Depending on the outcome, the test may be offered to another 1 million people between 2024 and 2025, and an even broader UK population thereafter.
Grail, which is in the process of being acquired by Illumina under an $8 billion cash-and-stock deal inked earlier this year, said that it intends to commercially launch Galleri in the US next year. The test is currently part of an interventional study, called Pathfinder, in which it is being used to guide clinical care.