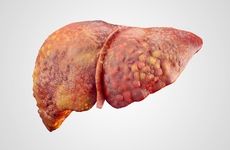 NEW YORK (360Dx) – Genfit, one of several companies vying to develop a cure for the increasingly prevalent chronic liver disease nonalcoholic steatohepatitis (NASH), said it has successfully completed the feasibility stage in the development of its biomarker-based in vitro diagnostic for the condition.
If proven clinically useful, the noninvasive blood-based test could represent a significant improvement in the diagnosis of NASH, which can currently be definitively diagnosed only through liver biopsy.
Genfit is trying to time the development and approval of the test so that it will become available at the same time as its NASH drug, elafibranor, which is currently in Phase III trials. The French biopharmaceutical company is aiming for regulatory approval for clinical use of the drug and diagnostic around 2020 or 2021 in both Europe and the US.
"If you want to help patients to be able to benefit from treatment, we have to be able to identity these patients who should be treated," said Dean Hum, Genfit's chief operating officer and chief scientific officer. "It is also understood from a corporate standpoint that if you want this market to reach its potential, you have to be able to replace the liver biopsy with a noninvasive diagnostic."
To identify the biomarkers for the test, Genfit used patient trial samples, including liver biopsies and blood samples collected from its elafibranor trials. In particular, the company tested the diagnostic using materials collected from its Phase IIb trial of elafibranor, a year-long double-biopsy trial that involved collecting a liver biopsy at the beginning of the trial, as well as a second liver biopsy at the end of the trial period, along with periodic blood samples. The company also used liver biopsies and blood samples from the first 500 patients of the company's phase III trial, currently underway.
"What you need is to have liver biopsy samples, and when you think of noninvasive diagnostics, you think of blood sampling, so what we did is we measured over 100 different parameters in the blood," Hum said. "What we were looking for was a composite score, or an algorithm, composed of different components to correlate with the liver histology."
The company measured parameters ranging from standard biochemistry test elements, such as liver enzymes and glucose, to biomarkers that are more specific to the NASH field such as alpha-2 macroglobulin, according to Hum. The test the company has created uses four biomarkers: alpha-2 macroglobulin, HbA1c, YKL-40, and the microRNA miR-34a. This panel of biomarkers had a 76 percent accuracy rate with the company's elafibranor Phase IIb trial group dataset in identifying patients with active NASH, and an 82 percent accuracy rate with the company's Phase III cohort data set.
For the purposes of the study, patients with active NASH were considered to have a nonalcoholic fatty liver disease (NAFLD) Activity Score of 4 or more, with F2 or F3 fibrosis, because that is the target population of NASH patients for drug approval.
In addition, Genfit has identified, via next-generation sequencing, 13 microRNAs that have diagnostic value related to NASH. These microRNAs could potentially be used going forward to develop related tests, such as to assess which patients respond best to elafibranor, Hum said.
In its next phase of development of the noninvasive diagnostic, Genfit plans to continue confirming the robustness of the parameters involved in the diagnostic and is communicating with the US Food and Drug Administration and the European Medicines Agency to work toward regulatory approval. The company aims to have a presubmission meeting with the FDA by the end of the year to ensure the company's strategy is aligned with regulatory requirements. It will take a similar approach with the EMA in Europe.
For manufacturing the diagnostic kits, Genfit is looking to partner with a major diagnostic company.  It is currently in discussions with several major diagnostics companies to select a partner, though Genfit declined to disclose who they are. The partner firm will likely handle much of the marketing of the diagnostic, as diagnostic test manufacturers have established channels for diagnostic test marketing, Hum said.
There are several other firms in advanced testing stages of potential drugs to treat NASH, including New York-based Intercept Pharmaceuticals, California-based Gilead Sciences., and Dublin-based Allergan. The firms did not respond to requests for comment, and it is unclear whether they are working to develop NASH diagnostics. But they are also collecting liver biopsies and blood samples from their drug testing phases, which may suggest they could be also be developing such tests. In April, Bristol-Myers Squibb announced it was partnering with Nordic Bioscience on developing NASH biomarkers and diagnostics.
Doctors said that a noninvasive test for NASH is critical to addressing the increasing prevalence of the disease.
"NASH has really become the most common form of chronic liver disease, which is projected to be the most common indication for liver transplantation this decade," said Brent Neuschwander-Tetri, a professor of internal medicine and director of gastroenterology and hepatology at Saint Louis University School of Medicine.
While some patients may have a genetic predisposition to NASH, underlying obesity and type 2 diabetes are associated risk factors for the disease, and the rates of NASH have risen along with rises in obesity and type 2 diabetes, Neuschwander-Tetri said.
"Probably somewhere in the range of 3 to 5 percent of all adults have NASH, and there is no way we can do liver biopsies on all those people," he said.
Stephen Harrison, research director of Pinnacle Clinical Research in San Antonio, estimated that 25 million to 30 million Americans have NASH, and 10 million to 12 million of those patients have stage 2 of the disease or higher, meaning moderate to advanced fibrosis, or cirrhosis.
In addition to the challenge of performing an invasive procedure on such a large population of patients, there are other challenges with liver biopsy, such as a 1-in-1,000 chance of bleeding, and a 1-in-5,000 chance the biopsy could hit the lung, kidney, gall bladder, or colon, Harrison said. Liver biopsy also has a 40 percent sampling variability.
"You can miss the disease stage by at least one stage in at least 40 percent of the cases," he said.
Harrison serves on the international steering committee for Genfit's phase III elafibranor study, and has participated in reviewing governance issues related to the drug trial, as well as the diagnostic test development. He expects noninvasive NASH blood testing has the potential to aid diagnosis of the disease while greatly driving down diagnoses costs. Harrison foresees NASH blood tests working in tandem with efforts to diagnose the disease using magnetic resonance imaging.
"I think ultimately the way we would like to use it is sequentially, where we could potentially get a blood test, and if that gave us the definitive answer we'd be done. If it gave us an indeterminate answer, then we could proceed with a more definitive imaging study," he said.
NASH diagnostic MRI scan technology is being developed by Oxford, UK-based Perspectum Diagnostics, as well as by a team led by Rohit Loomba at the University of California, San Diego, Harrison said.
Neuschwander-Tetri expects there will eventually be several different blood tests for NASH.
"I don't think we will have just one test because we don't actually think NASH is one disease," he said. "There are a lot of different pathways patients can have in terms of genetic risks and dietary habits to get to that point, so there will probably be different blood tests that work better in specific groups of people."