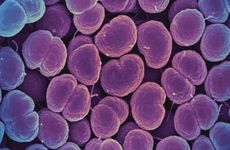 NEW YORK ─ Having achieved CLIA waiver, Binx Health expects to soon announce a collaboration with an undisclosed retail chain to offer its point-of-care platform and sexually transmitted infection tests, reflecting a broader trend toward near-patient detection in STI testing.
The diagnostic test developer recently became the first firm to obtain a US Food and Drug Administration CLIA waiver for a molecular point-of-care instrument, Binx io, and tests for Chlamydia trachomatis and Neisseria gonorrhoeae. Its waiver comes as physicians treating STI infections have been eagerly awaiting a high-sensitivity molecular platform that can provide results in around 30 minutes and enable treatment in a single visit to the clinic, according to some STI disease testing experts.
"The ability to support organizations at scale for better and more convenient testing is becoming an imperative," Binx CEO Jeff Luber said in an interview.
When it received the CLIA waiver, Binx had a plan in place for the marketing and sales of its platform and tests. The company had signed up Irving, Texas-based McKesson as its exclusive distributor of the point-of-care platform. The agreement with McKesson – a large global distributor of medicines, medical products, and healthcare services – seemed a natural fit for Binx. Along with a massive salesforce, McKesson was also already a major supplier of products to OB/Gyn clinics and retail pharmacies, the primary targets for the Binx Health io platform and tests, Luber noted.
With the CLIA waiver, testing for chlamydia and gonorrhea can now be done outside of laboratories, and the regulatory go-ahead is expected to drive significant uptake of its platform and tests, which provide results within 30 minutes, Luber said, adding the unnamed retailer has agreed to place the Binx io platform and tests in 1,000 of its clinics.
Binx Health is in discussions with other retailers, as well, Luber said.
The CLIA waiver follows FDA 510(k) clearances for the two STI tests and the Binx io platform in 2019 that enabled the firm to target moderate- and high-complexity testing sites, of which there are about 27,000 in the US, according to Luber. Obtaining a CLIA waiver enables it to now target more than 200,000 settings and increases its total addressable market more than tenfold, he added.
CLIA-waived sites are far more common than laboratories that perform STI testing "but the biggest advantage to having a point-of-care test for sexually transmitted infection is that it interrupts transmission, and the patients can be treated before they leave the clinical encounter," said Charlotte Gaydos, a professor of medicine and director of the Johns Hopkins Center for the Development of Point-of-Care Tests for Sexually Transmitted Diseases.
Gaydos noted that the Johns Hopkins Center provided initial funding for the early development of the Binx Health point-of-care platform, and added that the primary issue for most people attending clinics is the amount of time they are willing to wait for testing and treatment. Based on internal studies, Johns Hopkins has found that most patients will wait about 20 minutes, and "a high percentage are willing to wait up to 30 minutes" in a clinic, she said. "Knowing that a patient is positive and that they can get a treatment or prescription for an antibiotic before they leave is an enormous advantage."
Binx Health said it has seen a spike in overall interest among potential customers since it obtained 510(k) clearance, but it delayed some of its marketing activities until it obtained CLIA waiver. The waiver "allows us to go out and invest in a heavy way in sales and marketing, and arm McKesson with something that's truly differentiating in women's health and sexual health in general," Luber said. 
The firm believes that there is a large addressable market for its test. Chlamydia and gonorrhea account for a high volume of testing in US laboratories, about 35 million tests each year, which is only a "fraction of the people who are sexually active and should be screened," Luber said.
Convenient testing
The Boston-based company was founded in 2005 as Atlas Genetics, a spinout of UK-based Bath University. In October 2018, Atlas was renamed Binx Health.
The firm's Binx io platform has 24 targets and combines PCR amplification with electrochemical detection. It consists of a benchtop instrument and single-use, assay-specific cartridge that can process a sample with no user interaction once the sample is added.
According to Luber, the platform provides levels of performance comparable to that of high-throughput laboratory PCR tests. In a multicenter clinical trial including 17 evaluation centers and more than 1,500 symptomatic and asymptomatic female patients, the Binx io platform showed a 96.1 percent sensitivity and 99.1 percent specificity for chlamydia and 100 percent sensitivity and 99.9 percent specificity for gonorrhea.
However, to gain traction at CLIA-waived sites, a point-of-care platform must not only provide a rapid result but also be highly accurate and have a small footprint. Its test cartridges must be storable at ambient temperatures; the platform must eliminate the need for ongoing calibration; and both the platform and its tests must be affordable, Luber said. The Binx io platform aligns well with customers' workflows because it comes with all of those features, and it provides a data interface that enables a connection to clinical information systems, he added.
The platform also provides room for expansion. The molecular targets used for chlamydia and gonorrhea testing take up about 25 percent of the platform's testing capacity, so the company is working to expand the number of targets and tests. At around the end of this year, it plans to release the platform with a trichomoniasis test, another highly prevalent sexually transmitted infection, Luber said.
The firm expects to complete a clinical trial this year to validate the clinical utility of its platform using the additional target and then submit the panel for FDA 510(k) clearance and CLIA waiver.
Further, for people who want the privacy afforded by testing for chlamydia and gonorrhea infections at home, Binx offers an at-home collection kit for samples that are then processed in its partner laboratories running FDA-cleared PCR instruments. The firm is also expanding the Binx io platform to perform COVID-19 testing by combining electrochemical detection with CRISPR methods. It recently entered a strategic partnership with Boston-based Sherlock Biosciences to develop a CRISPR-based rapid, point-of-care diagnostic test for COVID-19. In October, Binx Health obtained EUA for a SARS-CoV-2 at-home nasal swab collection kit.
Regardless of disease area, Binx Health divides the patients it targets for testing into two categories, Luber said. "If you're talking to universities, retail pharmacies, employers, or urgent care centers, there are categories of people who show up to physical locations for care and those who don't," he said.
That has important implications for how to target people for testing, he noted. People willing to show up for care can be approached through onsite testing, and people who prefer not to attend clinics for care can be reached at home.
Planned Parenthood, one of the customers for Binx Health at-home kits, takes STI testing orders online. Women collect vaginal samples and men collect urine samples that are then mailed to a laboratory affiliated with Binx Health. The firm provides a similar service for US state departments of health, which are seeking to expand their reach to populations of people who may need testing, Luber said.
Binx Health said that it provides its instrument to customers through reagent rental agreements. The current reimbursement rate from the Centers for Medicare and Medicaid Services for the point-of-care STI test is $70 dollars, and about $120, or more, from commercial payors, Luber said. Almost all of the tests completed through Binx Health at-home collection are paid out-of-pocket, which is a preference for most people taking tests at home who prefer that testing is kept private, Luber said.  
Gaydos noted that the CLIA-waiver for Binx Health opens up "whole new avenues for people seeking STI testing." However, there are many promising point-of-care STI tests on the horizon, she added, including one from Novel Microdevices, which recently secured up to $13.8 million in funding from Combating Antibiotic Resistant Bacteria Biopharmaceutical Accelerator (CARB-X).
Visby Medical and Chembio Diagnostics also are developing point-of-care tests for STIs.
Having Binx Health's and Chembio's tests available in an urgent care setting, "one for chlamydia and gonorrhea and another for syphilis and HIV, would be a tremendous asset for many people who don't normally see their doctor routinely and who don't go to emergency rooms," Gaydos said.
She added that a newly released consensus report about sexually transmitted infections, which was commissioned by the US Centers for Disease Control and Prevention and published by the National Academies of Science, Engineering, and Medicine in March, recommends expanding the use and development of point-of-care tests for STIs. The document also "called for increasing the workforce" to allow nurses, nurse practitioners, and pharmacists to run point-of-care tests for STIs, said Gaydos, who was on a committee that published the report.
Barbara Van Der Pol, a professor of medicine and public health at the University of Alabama at Birmingham, noted that "point-of-care testing is not an answer for everyone in every situation, however.
"A point-of-care STI test is almost always going to be more expensive than a lab test, so there are times when it makes sense to send a sample to the laboratory," said Van Der Pol, who led a group that managed clinical studies for validation of the Binx io platform. "However, I do think this [point-of-care test] is a game changer, and that we will finally be able to open up access for people where they've just not had access in the past."
Some patients find it challenging just to obtain medical care in many parts of the US, and now it will be possible to bring a point-of-care platform with STI tests to them, she noted.