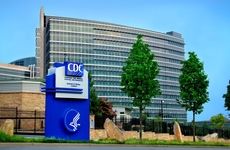 NEW YORK (GenomeWeb) – As the US Department of Health and Human Services (HHS) mulls whether or not to recommend nationwide screening for newborn spinal muscular atrophy (SMA), stakeholders continue to push for the genetic disease to be included in the recommended newborn screening panel.
Meanwhile, SMA screening options are growing, as the US Centers for Disease Control and Prevention has developed and published a PCR-based assay for the condition, while PerkinElmer is developing a testing kit for potential commercial use.
SMA is an autosomal recessive disease that is the leading genetic cause of death in infants under two, as symptoms can lead to limited motor skills, such as blinking and moving fingers, to severe indicators including the patient's inability to breathe without a ventilator. Cases of SMA occur in about 1 in 11,000 newborns, and symptoms can manifest as early as a two to three months after birth.
A deletion in exon 7 of the SMN1 gene accounts for 95 percent of mutations in newborn SMA. As part of a two-step process, clinicians first search for the deletion through a genetic blood test. If they find the deletion, clinicians reflexively order a test to detect the number of SMN2 copies in the dried blood sample, which indicates SMA's relative threat — an increased number leads to milder forms of the disease. Patients with the SMN1 mutation and two copies of SMN2 will have severe Type 1 SMA, three copies will have Type 2, and four copies will have a mild Type 3.
Earlier this month, the Advisory Committee on Heritable Disorders in Newborns and Children (ACHDNC), a group of experts formed under the Health Resources and Services Administration of the US Department of Health and Human Services, recommended to HHS that newborn screening for SMA be implemented nationwide.
The recommendation came after advocacy organization CureSMA and the SMA Newborn Screening Coalition last year nominated that SMA be added to HHS' recommended uniform screening panel (RUSP) for newborns, which currently has a list of 34 disorders. The submission went into nine months of evidence review, eventually leading to ACHDNC's recommendation.
"The next step for [ACHDNC] is putting a formal letter to the HHS secretary, in which the secretary will be made aware of of the recommendation made," ACHDNC chairman Joseph Bocchini explained.
While the proposed recommendation is not a guarantee, CureSMA CSO Jill Jarecki said that HHS secretary Alex Azar has previously followed recommendations, and will "hopefully add the test to the RUSP." Azar will have up to four months to adopt or reject the ACHDNC's recommendation. If Azar adopts the recommendation, Bocchini believes that states will most likely follow guidelines and eventually add the test to their screening panels. CureSMA will also advocate to ensure that SMA is added to statewide newborn panels.
Individual states have universal newborn screening (NBS) programs that will evaluate the HHS decision and determine whether to incorporate SMA screening in their routine panels. Jarecki explained that "each state [lab] may be a bit different, as some will use commercial kits, while others develop them in house alone or with help from the CDC."
Some states have already added SMA screening to their NBS programs including Massachusetts, Missouri, Utah, and Minnesota.
Bocchini said that at a RUSP meeting earlier this month, the American Public Health Lab Association asked representatives how much it would cost to implement SMA test in their respective state labs. Depending the test platform, most states estimated that it would potentially cost labs between $0.10 and $5 per sample.
"Most of the diseases on the RUSP are tested by looking at a metabolite, or a biochemical assay," Jarecki explained. However, Jennifer Taylor and colleagues at the CDC and elsewhere developed a PCR-based SMA assay and multiplexed it with a severe combined immunodeficiency (SCID) assay, which if combined "will make the test much more efficient and cost effective at state labs to run," Jarecki said.
Taylor et al published details of their assay in 2014. Specifically, they integrated an SMN1 assay using a locked nucleic acid probe with a real-time PCR assay for T-cell receptor excision circles, which is used to detect SCID in patients. According to Jarecki, the CDC assay that uses a dried blood sample to detect both SCID and the gene mutation involved in newborn SMA can produce results in a couple of days.
In addition to the assay developed by the CDC, PerkinElmer confirmed in an email that it is currently developing a commercial kit for newborn SMA screening, potentially adding it to its StepOne newborn screening platform, acquired along with Pediatrix in 2008. The firm, however, declined to comment on the cost of the test. By developing the SMA screening assay, PerkinElmer appears to be evolving its newborn screening menu in response to changes in the RUSP. Jarecki mentioned that the PerkinElmer is also currently seeking US Food and Drug Administration approval for the commercial kit, but the company did not confirm this.
While neurologists can potentially diagnose and treat newborn SMA without initial genetic blood tests, clinicians fear that damage may be irreversible by the time symptoms appear in patients.
"You might be able to prevent further damage, but you would not be able to get [the newborn] to previous capacity," Columbia University researcher Wendy Chung explained. In October, Chung and her colleagues at Columbia performed a pilot study of population-based screening of 3,826 newborns for SMA in New York, finding that statewide screening is indeed feasible, and also recommending that SMA be considered for addition to the RUSP.
In the study, published in Genetics in Medicine, Chung's team used a custom multiplex real-time qPCR assay running on Thermo Fisher Scientific's Quantstudio 12K Flex platform and Applied Biosystem's 7900HT system in order to detect the SMN1 exon 7 deletion in newborn patients.
"The point behind these [screening tests] is that we need to identify babies before they become symptomatic so that we we can preserve normal function rather than have compromised babies that can't walk, eat, or live impaired lives," Chung said.