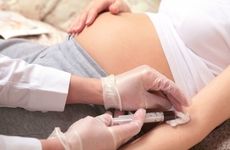 NEW YORK (GenomeWeb) – Hundreds of thousands of noninvasive prenatal tests for chromosomal abnormalities are conducted on cell-free DNA in the US each year by a relatively small number of laboratories, but up until now, no external proficiency testing has existed to monitor the quality of the labs' offerings. This is going to change with the introduction of a new proficiency testing program for NIPT by the College of American Pathologists.
Starting in 2018, CAP will send out three maternal plasma samples – samples obtained from real patients – twice a year, in April and November, to participating laboratories that will perform cell-free DNA screening for fetal aneuploidy.
In the US, NIPT is currently offered by a dozen or so laboratories that run a number of lab-developed tests. The tests employ different methodologies, including counting-based approaches that rely on whole-genome shotgun sequencing or targeted microarray analysis, and SNP-based approaches that use targeted sequencing.
According to Glenn Palomaki, a professor of pathology and laboratory medicine at the Alpert Medical School at Brown University, who helped develop the new proficiency testing program for CAP, there was an acute need for such a program because of the nature and volume of NIPT. While not many labs provide the screening tests in the US, "the number of women getting these tests [each year] is easily in the hundreds of thousands, and it is a test where it's important to get the right results" he said, since women use them to make decisions about further diagnostic testing and, ultimately, their pregnancy. "So it's important to have assurance that there is someone overlooking these laboratories, which are at this point virtually all commercial," he said.
All US labs currently performing NIPT are CAP-accredited, so they already get inspected and need to follow certain procedures, which provides some level of quality assurance. However, proficiency testing will be helpful because everybody will be on even footing, said Palomaki, who is a member of CAP's Biochemical and Molecular Genetics Resource Committee. "They are sent a blinded sample, come back with a result, and an essentially disinterested party looks at their performance."
Labs will not be graded in the first few years, which he said is common for a new proficiency testing program, and CAP won't make the results of the program public.
Palomaki said it was difficult to come up with samples that would work for all technologies. Starting four or five years ago, CAP conducted a number of pilot trials with different types of samples, including artificial material, pooled samples, and maternal plasma samples, in which several commercial NIPT labs participated. "We could get things to work for some technologies … but never was there a sample that worked for everybody," he said.
What the College eventually decided to do is to offer an accuracy-based program that uses real maternal plasma samples from pregnant women who had a positive cell-free DNA test for a chromosomal aneuploidy that was confirmed by either amniocentesis of chorionic villus sampling. "As you can imagine, collecting these samples is not trivial, and we are still looking for an artificial one that would work," Palomaki said. He also said that labs will probably need to pay a hefty fee to participate in the testing, though he was unable to provide the size of the fee.
By using real patient samples, CAP is taking a different approach from a consortium of European external quality assurance providers, which conducted a pilot EQA for NIPT last year that used artificial samples. This spring, the group presented results from the pilot, which was restricted to counting-based methods, at the European Society of Human Genetics annual meeting. Ten percent of labs reported erroneous results, which Palomaki said indicated a problem with the sample because the failure rate should have been lower with an intact sample. The European providers said at the meeting that for their next pilot NIPT program, they plan to switch to real plasma samples.
Palomaki said proficiency testing for NIPT has also been conducted in China, also using artificial samples, but this was slightly easier since only a few tests that use similar methodology have been approved for use in the country by the China Food and Drug Administration.
For the CAP pilot program, labs will receive 4 milliliters of each sample, donated by volunteers who provided multiple tubes of blood. Labs can be sure that the fetal fraction is sufficient for testing, Palomaki said. Samples are shipped frozen, and CAP has tested their stability during shipment.
"Obviously, we can't challenge everybody on exactly the same sample," Palomaki said, but if it's a trisomy 21 challenge, everyone will receive a sample that was positive for Down syndrome. Also, enough labs will receive the same sample to be able to compare them against each other. "We think we can really identify, with some certainty, laboratories that might be underperforming and provide some clarity about how laboratories perform on a real-world sample," he said.
Participation in the program is not mandatory for CAP-accredited NIPT labs, though they are "strongly encouraged" to take part, Palomaki said. In the absence of a proficiency testing program, labs have been using alternatives to satisfy CAP's proficiency testing requirements, he said, such as exchanging samples with each other or testing the same sample blindly twice.
However, he said laboratories will likely be eager to participate because it will be useful for marketing their tests. "Laboratories were one group that was clamoring for a good proficiency testing program because they should be able to do well in it, and they can put that on their website," Palomaki said. "It's just been very, very difficult to figure out how to do it."
Another incentive for participating is the educational aspect of the program, he said. In addition to providing labs with samples for testing and telling them how they did, CAP also asks a number of questions about their practice and provides information about how they could proceed. "That's another one of our aims, to educate, and through the education, get [labs] to be more consistent," he said. 
Several companies providing NIPT in the US said they would indeed be interested in participating in the new program.
Neil Gunn, head of Roche Sequencing Solutions, said that Roche's Ariosa Diagnostics "welcomes CAP's new NIPT proficiency test program" and intends to enroll.
Ariosa participated in CAP's pilot program, he said, and communicated with its program coordinator to help design synthetic proficiency testing controls. Over the last five years or so, Ariosa has been running an internal proficiency testing program that involves testing a panel of real patient samples with known fetal aneuploidy results. "Since CAP's new PT program also involves real patient samples, we are optimistic that the program will be successful," he said.
Laboratory Corporation of America, which acquired Sequenom in 2016, also plans to participate in the new CAP program and will continue its internal proficiency testing for NIPT until then. According to a spokesperson, LabCorp plans to enroll both its NIPT-performing laboratories in the program – the former Sequenom lab, which is part of LabCorp's Integrated Genetics business, and the Center for Molecular Biology and Pathology (CMBP) lab in Research Triangle Park, North Carolina.
Illumina, which started offering NIPT after it acquired Verinata Health in 2013, and Natera also said they like the new program but did not commit to participating yet.
"Illumina supports the CAP initiative for proficiency testing in NIPT," said Jeff Hawkins, vice president of marketing for clinical genomics at Illumina. "Using real patient samples and focusing on accuracy is a well-grounded scientific approach which will not limit the CAP process by the type of methodology or the data analysis pipeline utilized by the different providers."
Kimberly Martin, senior medical director for Natera's women's health franchise, said that the new program "is certainly something we would want to take a very close look at and something that I suspect we would feel strongly about participating in."
Palomaki said he hopes that at least 10 and no more than 30 laboratories will sign up for the program next year.