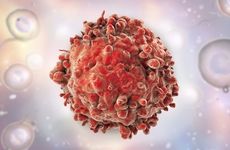 SAN FRANCISCO (GenomeWeb) – Bionano Genomics and Genoptix plan to codevelop diagnostic assays for some blood cancers, under an agreement that Bionano said would pave the way for demonstrating the value of its genome mapping technology in the clinic.
The companies will develop tests around a handful of specific but undisclosed indications within the hematology oncology space, with the objective of demonstrating that Bionano's technology is "a more efficient, scalable, and powerful tool for looking at structural variants that are relevant for cancer in a diagnostic setting" than the fluorescent in situ hybridization and karyotyping methods commonly used today, Bionano CEO Erik Holmlin said.
The companies plan to develop the diagnostics using Bionano's genome mapping Saphyr system. The system, which the company launched earlier this year, is based on single-molecule optical mapping and can be used to identify genomic structural variants.
Holmlin said that the deal with Genoptix reflected a need for a tool to analyze structural variants genome-wide, particularly in hematological malignancies where such variants have both diagnostic and prognostic relevance. He added that the agreement with Genoptix, one of the largest hematopathology centers in the country, is also "validation that Bionano is ready to take on the challenge of entering the clinical market in the US."
In addition, aside from hematologic malignancies, Holmlin said that Bionano's technology could have clinical applications within the broader cytogenetics market, which includes other cancers and some inherited diseases that are caused by large structural variants. The deal with Genoptix is "likely to be a precursor to other clinical-focused relationships and other development deals," he said.
Goran Pljevaljcic, associate director of business development at Bionano Genomics, said that details of how the tests would be commercialized are still being worked out, but most likely, Bionano would first do internal development of the reagents and bioinformatics. Then, Genoptix would purchase instruments and consumables from Bionano, do its own validation studies, and run the laboratory-developed tests through its CLIA-certified laboratory.
Genoptix declined to comment.
Bionano's Saphyr system uses nanochannel-based single-molecule optical mapping technology. In brief, long DNA molecules are first labeled at specific sequence motifs using nickases and fluorophore-labeled nucleotides. The DNA is then loaded onto the Saphyr chip, where it is linearized in nanochannel arrays. Then, the Saphyr instrument images the DNA molecules, which can be assembled into optical maps. The technology can be used to help with de novo assembly and identify large structural variants, but does not yield single-base resolution.
According to the company, the Saphyr can detect structural variants in sizes from 1,000 bases up to several megabases. It has sensitivities of 98 percent for translocations, 99 percent for large homozygous insertions and deletions, and 87 percent for large heterozygous insertions and deletions.
Holmlin said the instrument is a good fit for diagnosing hematological malignancies because chromosomal translocations are a hallmark of many blood-based cancers. For instance, the translocation that results in a BCR-ABL1 fusion is diagnostic of and present in more than 90 percent of individuals with chronic myeloid leukemia. A handful of gene translocations are also assessed to diagnose acute myeloid leukemia. Identifying certain translocations also helps in determining patients' prognosis. Similarly, chromosomal abnormalities are assessed in order to diagnose and determine prognosis of chronic lymphocytic leukemia.
Currently, though, these diagnostic tests are typically based on karyotyping or FISH. But, Holmlin said that Bionano's genome mapping platform could offer a number of advantages over these technologies. Both karyotyping and FISH-based assays rely on cell culture, which can be "cumbersome and failure-prone," he said.
In addition, Bionano's technology has a greater resolution for analyzing structural variants, Holmlin said, adding that unlike FISH, which looks for specific variants, Bionano's technology can analyze structural variants genome-wide.
Initial diagnostic assays resulting from the Genoptix collaboration would focus on identifying specific structural variants. The Saphyr generates data genome-wide, but bioinformatics can be tailored to query certain regions. "We'll look at the existing set of markers that are accepted clinically and reimbursed," Holmlin said.
However, since information about the rest of the genome will already be generated, that would facilitate adding additional structural variants that become relevant, or for running reflex assays on the same data. For instance, in some cases, after an initial diagnosis is made, reflex testing is performed to identify structural variants that can provide information on prognosis or treatment. Currently, these tests are done serially, but, with Bionano's technology, the data would already be generated, and a reflex test could be as simple as requerying the data for a different structural variant or set of variants, according to Holmlin.
Bionano's deal with Genoptix is its second diagnostic development agreement. Last year, the firm said it would codevelop clinical assays with Berry Genomics, initially in the reproductive health space, but eventually also in oncology.
Holmlin said that both deals signify Bionano's technology has matured to a point that it can be used for clinical purposes and reflect a need for technologies that better analyze structural variants. Although next-generation sequencing has increasingly been used for clinical applications, it "hasn't penetrated into cytogenetics" because sequencing is not particularly good at analyzing structural variants, he said.
Nevertheless, at least one group is looking to develop clinical NGS assays to analyze structural variants. The Mayo Clinic has been developing an NGS assay based on mate pair sequencing for detecting rearrangements over the last several years, and in May it launched the technology for blood cancers, some congenital diseases, and other oncological cases. The Mayo researchers said that they anticipate that a second version of the test would ultimately replace FISH panels for hematologic malignancies.
In addition, although structural variants are clinically validated as diagnostic in many blood cancers, point mutations are also proving to become relevant in some cases, which Bionano's technology would not be able to detect. However, Holmlin said that currently, point mutations are important only for certain cases that are found to have certain structural variants. For instance, the BCR-ABL1 fusion is diagnostic of CML, and patients with that fusion are most likely to be treated with the drug imatinib. However, point mutations in the fusion gene may accrue, and those confer resistance to the drug.  Such point mutations would be "relevant as a reflex or follow-up test," Holmlin said, but not as the initial diagnostic.