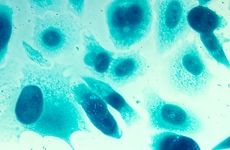 NEW YORK (GenomeWeb) – Almac Diagnostics has developed a new test that can be used to identify prostate cancer patients at high risk of metastatic recurrence following treatment. The company plans to outlicense the assay, developed using a custom Affymetrix microarray, to an interested partner.
The Craigavon, Northern Ireland-based company and partners recently published a validation study of the assay in the Journal of European Urology, demonstrating its ability to analyze formalin-fixed, paraffin-embedded samples from prostate cancer patients to identify a subgroup at higher risk of distant metastases.
According to Richard Kennedy, vice president and medical director at Almac Diagnostics, the assay could serve as an alternative to conventional means of identifying patients at risk of metastatic recurrence who have already received curative treatment for the disease, such as Gleason grade, tumor stage, or Cancer of the Prostate Risk Assessment (CAPRA) scoring.
"Although this approach is reasonably effective, it does miss a significant number of patients who go on to develop metastatic disease," Kennedy said. "The [new] assay identifies primary tumors that have a gene expression representing metastatic biology, and may guide the use of additional therapies to prevent the development of metastatic recurrence," he said.
Up to a quarter of patients with early prostate cancer see their disease recur in the 15 years following radical prostatectomy.
Almac Diagnostics, a unit of Almac Group, has long used various genomic technologies to develop a portfolio of molecular diagnostics. The company has been Affymetrix's diagnostic partner for more than a decade, and has worked with the Santa Clara, California-based vendor, now owned by Thermo Fisher Scientific, to create its own portfolio of Disease-Specific Arrays, or DSAs, that are optimized for use with FFPE samples.
According to Kennedy, Almac and various partners in academia, including collaborators at the University of Cambridge in the UK and Karolinska Institute in Sweden, used the Almac Prostate DSA to identify the molecular subgroup associated with a higher risk of disease recurrence. However, Kennedy noted, as the metastatic biology subtype the investigators identified is "very robust," the company has been able to use the same molecular signature to carry out subtyping on a variety of platforms, including next-generation sequencing, quantitative PCR, and NanoString Technologies' nCounter system.
Almac conducted its study with the Prostate Cancer Centre of Excellence at Queen's University of Belfast and Manchester University, as well as with partners at Cardiff University, University College Dublin, Oslo University, and the University of Surrey in the UK. The company used gene expression data from 70 primary resections, 31 metastatic lymph nodes, and 25 normal prostate samples to settle on a 70-transcript signature that could be used to detect disease recurrence in patients who had undergone prostatectomy.
They validated the assay using 322 radical prostatectomy samples from four sites with a mean follow-up of 50.3 months. The validation showed assay-positive patients to have an increased risk of biochemical recurrence and metastatic recurrence. A combined model that relied on CAPRA scoring as well identified patients at increased risk of biochemical and metastatic recurrence better than using either just the assay or CAPRA.
"We used unsupervised hierarchical clustering of mRNA expression data from primary prostate cancers to investigate if there was more than one disease at a molecular level;" Kennedy said of the study. He said the investigators actually identified two molecular subgroups that were similar from a histological perspective, one of which represented metastatic biology and had a "significantly increased risk of metastatic recurrence following curative resection of early prostate cancer."
Based on those findings, Almac and its partners developed the gene expression  assay.
"Importantly, we trained the assay to identify the metastatic molecular subgroup, not against a [known outcome] such as [Prostate Specific Antigen] recurrence or a survival endpoint," he said. "We believe this contributes to the robustness of the assay and its applicability across multiple platforms."
In the paper, the authors noted that several other prognostic gene expression assays have been developed for prostate cancer, albeit by comparing gene expression data from patients with good and poor outcome.
They specifically cited a 2011 Lancet study where investigators, led by a team at Cancer Research UK, developed a 31-gene RT-PCR panel to predict disease aggressiveness. Other comparable assays cited were a 2013 PLOS One study carried out by scientists at Vancouver, Canada-based GenomeDx Biosciences that developed a similar, 22-gene classifier; and a 17-gene assay, dubbed the Genome Prostate Score, that was detailed in a 2014 JEU study published by a team at the University of California, San Francisco.
Almac and its partners contended in the paper that their assay differs from these others in that it identifies a molecular subgroup in primary prostate cancer samples that shared biology with metastatic disease.
"We developed an assay for this molecular subgroup, which identified patients at risk of biochemical and metastatic recurrence in three publicly available and one prospectively collected multicenter dataset," they noted.
Kennedy said that the new JEU paper detailing the assay's development and validation is a "significant milestone" for the test, and said that Almac has prepared two additional manuscripts for submission, with "further milestones expected to be reached later this year." According to Kennedy, Almac has validated the assay using biopsy samples obtained prior to radical radiotherapy for primary prostate cancer and will publish a paper describing this. The company also hopes to conduct an analytical validation to show the assaycan be transferred to several platforms.
Almac is now seeking a partner to commercialize the test. Kennedy said the ideal licensee would be a "commercial organization currently offering diagnostic testing within the genitourinary space."