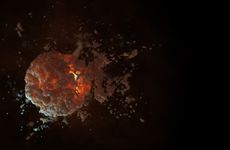 This story has been updated to note that Amgen has declined its option to negotiate an agreement to develop, manufacture and commercialize SARS-CoV-2 neutralizing antibodies found by Adaptive Biotechnologies. 
NEW YORK – Adaptive Biotechnologies is gearing up to launch a clinical test for T-cell response to COVID-19.
On a conference call following the release of the firm's third quarter financial results, officials described plans to launch the firm's first iteration of the immunoSeq Dx assay, which has been rebranded as T-Detect.
T-Detect COVID will provide information about exposure to SARS-CoV-2 based on a T-Cell signature it has identified in patients. Adaptive is preparing to apply for Emergency Use Authorization from the US Food and Drug Administration by the end of the year.
New study results suggest T-Detect outperforms serology to confirm past infection by SARS-CoV-2, Adaptive CEO and Cofounder Chad Robins said. "This data from a study performed in collaboration with the University of Padua in Italy shows that Adaptive T-Detect COVID identified 97 percent of PCR confirmed past infections while serology identified only 77 percent," he said.
Adaptive officials also disclosed that they are working with COVID-19 vaccine developers to use the immunoSeq T-MAP COVID assay and provided updates on the firm's other T-Detect indications and adoption of its research-use only immunoSeq assay and ClonoSeq clinical test. Moreover, Adaptive announced on Tuesday a partnership with GlaxoSmithKline to use ClonoSeq for minimal residual disease (MRD) testing across GSK's hematologic oncology portfolio.
Seattle-based Adaptive has developed several next-generation sequencing-based tests for the immune response for disease, looking at T-cell receptors in particular.
"The adaptive immune system sees most diseases in exactly the same way, including COVID," Robins said. The firm announced its COVID-19 test development efforts in May, with plans to make it the first indication for its immune cell receptor sequencing assay.
"Once we characterized the immune receptor data specific to the virus, we were able to develop T-Detect COVID as a clinical diagnostic test, offer immunoSeq T-MAP COVID as a research tool for vaccine developers, and identified potent neutralizing antibodies for a partner to potentially commercialize," he said.
"Importantly, the infrastructure that we built in just seven months for COVID is being leveraged to accelerate similar commercial opportunities in multiple disease states."
Adaptive will bring T-Detect to market as a laboratory-developed test under CLIA after Thanksgiving, Adaptive President Julie Rubinstein said, followed by an EUA submission to the FDA before the end of the year.  
The firm's strategy is to do a soft launch targeting people who want to know their SARS-CoV-2 exposure status, including self-paying customers, employers, concierge medicine practitioners, and public health agencies, she said. Adaptive's market research suggests many people who could not access PCR-based COVID-19 testing in the spring or who think they had an asymptomatic or mild infection remain curious about their exposure.
T cell-mediated immune response has become a point of interest for a growing number of groups exploring its role in COVID-19, as well as a number of groups developing tests to assess T-cell response for research, vaccine development, and clinical use.
Adaptive expects to see a small amount of revenue from T-Detect COVID in Q4, from testing of patients in vaccine trials, where it is receiving a fee for service per sample, plus a technology access fee for its antigen map — developed in partnership with Microsoft.
The test rebranding is part of Adaptive's "longer-term vision for T-Detect where blood sample will be able to give you multiple answers about what your immune system has seen or is currently fighting," Rubinstein said. "We thought that it was more important now moving forward to focus on the important role of the T cells in particular and how the T cell detects all diseases in the same way in the body."
Adaptive is making progress on previously disclosed indications for T-Detect, including Lyme Disease and celiac disease. Officials also revealed that company researchers have found a strong T-cell signal for Crohn's disease.
For Lyme disease, Adaptive is continuing to enroll patients in its study, which it expects to complete by the end of 2021. "However, given that we are building the infrastructure for T-Detect COVID, and based on our robust previous case control data, we are exploring commercial acceleration of T-Detect Lyme as a CLIA service offering in 2021," Rubinstein said. Results from a study in collaboration with Johns Hopkins University show the test is twice as sensitive as two-tier serology, the standard of care in acute patients, and show the test can confirm an ongoing infection for patients who have undergone antibiotic treatment but who have lingering symptoms.
Rubinstein said the firm would bring on a dedicated sales team for T-Detect Lyme disease, but is also looking at potential partnerships as it moves into the primary care setting. The firm is considering a price range between $600 and $800 per test for Lyme disease.
Robins also expressed excitement about the potential for T-Detect to diagnose Crohn's disease, a gastrointestinal disorder that is often mistaken for other issues. Based on a study of around 350 patients, Adaptive has identified a TCR profile about as strong as it saw in COVID-19 patients, Robins said. "We're highly, highly convinced the T-cell receptors that we've identified are specific to Crohn's," he said. The firm needs more data and expects to test larger cohorts in Q1 2021 and present data in a scientific forum sometime afterward.
The company sees, at least in the medium term, Crohn's being included in a GI panel and patients with gastrointestinal symptoms would be able to get tested and know whether they had the disease, or ulcerative colitis, or something else, Robins said.
ImmunoSeq
Also on the call, Robins disclosed that two "top-tier" vaccine developers are using immunoSeq T-MAP COVID to test a subset of patients in late-stage trials. The firm is also in "late-stage discussions" with several companies developing next-generation vaccines, Rubinstein said.
"This is encouraging as we strongly believe that measuring the T-cell immune response to vaccines is necessary to understand durability of the immune response," Robins said.
Unlike with the level of antibodies that a patient may have to a disease, T-cell response has been directly correlated with disease severity, Rubinstein added. "This is another reason incorporating a well-validated, scalable, sensitive, and specific T-cell assay like immunoSeq T-MAP COVID should be incorporated into the development and evaluation of these vaccines."
While immunoSeq is being used in COVID-19 vaccine development, the pandemic has led to the cancellation or delay of other trials, leading to lower research sequencing volume. "We are tracking this trajectory closely in light of rising cases in recent weeks," Rubinstein said. But the firm has seen success driving adoption of its research-use only kit with 24 new core lab partnerships, including labs at MD Anderson Cancer Center, Fred Hutchinson Cancer Research Center, and the University of Pittsburgh.
ClonoSeq
Adaptive officials also noted that its ClonoSeq clinical test is doing well. "We have achieved good initial traction within the community oncology setting where most chronic lymphocytic leukemia (CLL) patients are treated," Robins said. "We remain bullish about 2021 being an inflection year for the ClonoSeq business, as we continue to build traction in CLL while also deepening penetration in our previously cleared indications of multiple myeloma and acute lymphocytic leukemia (ALL.)"
Since garnering expanded FDA approval for the test in CLL patients in August, 22 new accounts have started ordering the test for that purpose, with 60 percent of MRD test being performed in blood.
"Blood-based MRD testing has the potential to increase the number of tests run per patient over time," Rubinstein said. For blood-based testing in ALL, Adaptive has finished the clinical validation work required by the FDA, and it plans to submit data by the end of the year to the agency.
"In the interim we are increasing marketing support for ClonoSeq usage as a CLIA-validated, lab-developed testing service, where samples for any lymphoid cancer indication and a range of sample types, including blood is acceptable, and payer coverage is already in place for blood-based testing in ALL and myeloma. Going forward, we will continue to evaluate the optimal commercial path, FDA or CLIA for each additional indication," she said.
Adaptive is also working on getting ClonoSeq adopted around the world, especially in Europe. It has begun generating data in select markets and hopes to have seven technology transfers with its CE-marked product in place by the end of the year.
The firm also continues to evaluate whether to develop ClonoSeq as a kit, Rubinstein said.
Pharma
Roche's Genentech, one of Adaptive's pharma partners, is on track to submit an independent new drug submission in Q1 2021 for a shared product. "We are in late stage characterization of several promising TCRs that could be considered by Genentech for the development of a second shared product," Rubinstein said. And the firm is scaling R&D efforts related to its private product strategy.
The company has begun screening blood from cancer patients to identify TCRs specific their tumor mutations, and it plans on generating proof-of-concept data by the first quarter of 2021, she said.
The firm also identified two potent neutralizing antibodies against SARS-CoV-2, for which Amgen has right of first negotiation. However, in a Nov. 12 filing with the US Securities and Exchange Commission, Adaptive said Amgen declined its option to develop, manufacture, or commercialize the antibodies. The antibodies neutralize live virus at 13 and 16 picomolar and are synergistic, Robins said. "To put this into context, antibodies and antibody cocktails currently in the clinic have reported higher picomolar concentration for the same amount of neutralization," Robins said. "We expect a cocktail to further enhance performance."
Robins also hinted that the firm is considering M&A activity. "We are evaluating extensions of the therapeutic, the drug discovery platform to other areas," potentially a vaccine, he said, adding that Adaptive is exploring opportunities in the vaccine space from an M&A perspective as well as a chance to extend the company's capabilities.
"We've got search and evaluation team out there looking and, when the time is right, we will reveal more information," he said.