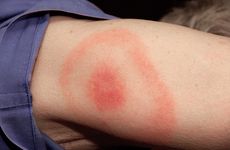 NEW YORK – Adaptive Biotechnologies said this week that it has identified a diagnostically useful T cell profile for Lyme disease. 
It's an important early step in developing immunoSeq Dx, a single clinical assay that the Seattle-based immune sequencing company intends to be able to use as a diagnostic for infectious disease, autoimmune disease, and cancer.
On a conference call with investors, company officials said they've begun discussions with the US Food and Drug Administration on how to get regulatory approval for their ultimate vision of a multi-faceted test.
"Our first data set demonstrates that our approach to detecting Lyme disease from expanded Lyme-specific T cells is very promising," Adaptive President Julie Rubinstein said. "In a well-defined cohort of 234 participants, immunoSeq Dx is approximately two times more sensitive than standard serology testing for Lyme disease, with a lower false positive rate." The firm presented data on the Lyme disease signal at the Precision Medicine World Conference in January, CEO Chad Robins noted.
While Adaptive had previously stated it expected its infectious disease test case to be more straightforward and easier than its autoimmune and cancer proof-of-concept studies, the firm made quick progress, confirming the Lyme disease signal in the third quarter of 2019, just a few months after opening its immunoSeq Dx lab in June 2019.
The company announced the project in August 2019 on its inaugural quarterly results conference call (it went public in June 2019.) On the call, CFO Chad Cohen said that immunoSeq Dx was one of several reasons why fourth quarter R&D expenses nearly doubled year over year. He added, "2020 will be a year of significant investment," and would include "new product developments for immunoSeq Dx." The company is also looking to hire key people for the project by the end of the year.
Adaptive's T cell sequencing approach could make a big impact in Lyme disease diagnostics, by improving accuracy in acute cases and providing insights into patients who continue to experience symptoms after receiving the standard treatment of antibiotics, company officials said.
"Measuring infection based on disease-specific T cell clones that expand in response to pathogenic exposure allows for accurate detection almost immediately after the tick bite or first sign of symptoms and accurate detection in later weeks, when the disease has presumably been treated and the presence of expanded Lyme-specific T cell clones should diminish," Rubinstein said.
The Lyme-specific antibodies that are the target of current serology tests can take weeks to appear, leading to false negative tests, and may not decrease over time, "even after an active infection has been cleared," she said, "so there are also quite a lot of false positives."
The firm has already validated its initial T cell receptor signature in an independent cohort of more than 500 patients from around the US, she added.
The company has submitted a suggestion for a clinical testing protocol to the FDA and plans to validate the diagnostic test this summer, when the risk of contracting Lyme is highest, due to activity of the deer ticks that carry and transmit the Borrelia burgdorferi bacterium to humans.
"We expect to submit the results to the FDA by the end of 2020, marking an important step towards commercializing immunoSeq Dx," Chad Robins said. 
With the Lyme disease work leading the way, Adaptive is "systematizing our process for the discovery of TCR signatures in multiple disease states," he added. "We … are confident that we can study at least five diseases in parallel in 2020 with the goal of confirming one additional signal by year end."
Adaptive CSO Harlan Robins also expressed confidence in company's efforts in the autoimmune disease space, where it is investigating T cell profiles for celiac disease. "We're certainly seeing signals and feeling good about this, but we haven't put the same dedication to it yet that we have" to the Lyme test, he said. "There's a lot of development that we need to do … to make sure that we get everything in line, so that we can start scaling this with other diagnostics."
He said it is too early to comment on progress on the ovarian cancer prong of immunoSeq Dx development, but noted Adaptive has "collected a significant number of cohorts now, so we're able to start attacking the question, but we haven't done so yet."
Rubinstein said Adaptive is engaged in "active discussions" with the FDA about the overall concept of a test that would diagnose seemingly different diseases with the same chemistry, and "the specific initial indications such as Lyme disease."
Whether the agency has ever entertained approving a test like immunoSeq Dx is unclear. FDA did not immediately respond to a request for comment.
"The FDA has been quite helpful, and there we're really working together," Harlan Robins added. "Over the last month, we've had multiple 1.5-plus hour information sessions where we've gone to the FDA to explain our basic technology and the strategy that we have going forward, so they could help us work together with them, to create a validation plan."
"We have, obviously, a lot of work to do here, but we're excited about this and the FDA seems to be excited, as well," he said.