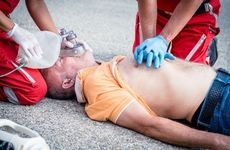 NEW YORK (360Dx) – Finnish diagnostics company Zora Biosciences is working to expand US and European sales of its ceramide lipid-based cardiovascular risk test, CERT.
The company, which specializes in metabolomic-based diagnostics, currently offers the test throughout Finland, as well as in the US through a licensing deal with the Mayo Clinic. It is now working to launch sales in other European countries and is in discussions with other US-based clinical laboratories about licensing agreements for the test, said Reini Hurme, Zora's founder and CEO.
The test uses mass spectrometry to measure the levels of four ceramides— a class of lipids — in patient blood to assess the risk of heart attack and cardiovascular death in people who have a family history of cardiovascular disease, a personal history of coronary artery disease, or who are being treated with statins.
According to Hurme, CERT provides risk information beyond that provided by traditional LDL-cholesterol, which, he noted, is not a particularly good risk predictor, as almost half of patients hospitalized for coronary artery disease have normal LDL-cholesterol levels.
LDL-cholesterol levels are particular ineffective in the area of secondary prevention — identifying patients already being treated for cardiovascular issues who are at high risk of an event — Hurme said, noting that this is the patient population Zora's work has focused on.
"We are very good with secondary prevention," he said. "If people are already recognized as having heart disease, and they take our test and receive a high score, that is a signal to do something more [treatment-wise]."
He added that the test is also being used in the primary prevention setting for patients suspected of being at high risk for a cardiovascular event due to, for instance, family history.
The company and its collaborators have published several studies looking at the ability of ceramide levels to assess risk of cardiovascular events. In a 2015 paper published in Atherosclerosis, researchers looking at 772 patients with either acute coronary syndrome or stable coronary artery disease (CAD) found that plasma ceramide levels were associated with the presence of vulnerable plaques and a one-year risk of major adverse cardiac events.
A 2016 paper in the European Heart Journal looked at the ability of ceramides to predict cardiovascular death in three separate CAD cohorts totaling 3,384 patients and found that ceramide levels provided risk prediction above and beyond that offered by existing lipid markers.
To date, Zora has validated CERT in around 80,000 patient samples, Hurme said.
The company launched sales of the test through the Mayo Clinic in the middle of 2016 and in Finland shortly thereafter. In Finland, it is sold primarily by private healthcare systems and one public hospital. Hurme said Zora is now working to launch the test in Germany and some of the Baltic States and is also in discussions with a potential commercialization partner in Switzerland.
In the US, it is in talks with several large reference labs about offering the test.
Mayo Clinic became interested in the test after reading several of the publications from Zora and its collaborators supporting the use of ceramides for cardiovascular risk assessment, said Stephen Kopecky, a cardiologist at Mayo.
"We are all looking for something that can help predict the rupture of plaques in the lining of the arteries [leading to heart attack]," he said. "And ceramides appear to be molecules that give us insights in[to] [plaque rupture]."
Kopecky noted that while traditional cardiovascular risk scores assess a patient's risk over time periods of ten years, CERT provides a nearer-term risk assessment, over a matter of the next two to three years.
He uses CERT on basically all patients he sees, and while many of these patients are at elevated risk due to factors like family history, he thinks the test would be useful in a broad population, much like cholesterol testing.
He also cited the test's usefulness in the secondary prevention setting that has been a main focus for Zora thus far.
For people who have had a heart attack, "we know that even if we give you a cholesterol-lowering medicine and that brings you down to your target cholesterol levels, that still only lowers your risk by about a third of having another heart attack," he said. "So we assess ceramides in those groups of patients" to help better identify those at risk of another event.
Kopecky said he typically orders an initial ceramide test, with a follow up at three months and then annual follow ups, provided a patient is at their target level.
CERT is run on a mass spec platform, and for its Finnish and European testing, Zora has developed a fully automated workflow capable of running as many as 12,000 samples per month per LC-MS instrument. Mayo uses its own mass spec system for running tests done there, Hurme said.
He said that the test typically has a turnaround time of around a week but that the company has received interest in a 24-hour turnaround time both in the US and in Finland for use in an acute setting. From a technical standpoint, this shouldn't be an issue, he said, as the firm's mass spec system runs at a rate of around three minutes per sample.
Zora launched in 2006 and began operations in 2007, with a focus on using mass spec to study lipid markers of disease. The company emerged from discussions at the Technical Research Centre of Finland (VTT) around the potential to use metabolomics in a systems biology context, Hurme said, but added that none of Zora's intellectual property came out of VTT.
In its early years, the company spent a significant portion of its time doing pharma service work, using its mass spec platform for metabolomic analysis for drug companies, much like metabolomic firms like Metabolon, Hurme said. Around 2014, it decided to stop taking on much of this service work and focus almost entirely on its own internal test development programs instead upon realizing that service work would not achieve the returns its investors had hoped for.
The firm still takes on clinical trial work, using CERT, for instance, to assess the cardiovascular risk of patients in a drug study, Hurme said, "but we are not [taking on] small projects looking at, say, animal samples or tissue samples."
In addition to cardiovascular risk, Zora is working on a metabolomic test for ovarian cancer, though Hurme noted that this program has had challenges in assembling good sample sets for developing the test. This effort is based on research detailed in a 2016 Cancer Research study that found that metabolites of hydroxybutyric acid could distinguish between ovarian cancer cases and controls and were also associated with spread of the disease.
Hurme said Zora is currently working to set up additional studies for the test and that it hopes to have a validated ovarian cancer test within around two years.
The company is also working on tests for diagnosing fatty liver disease and assessing a person's risk of developing diabetes, for which it is analyzing many of the same sample sets used in the development of CERT, Hurme said.
The company currently has thirteen employees and has raised around $20 million in funding since its launch.