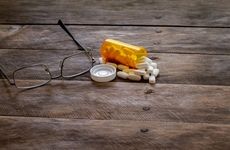 NEW YORK (360Dx) – Researchers at Brigham and Women's Hospital have developed a mass spec-based assay for monitoring drug compliance and abuse in patients in clinical pain management programs.
Described in a paper published last month in the Journal of Applied Laboratory Medicine, the assay simultaneously tests for 37 drugs and related metabolites in patient urine and offers a faster and less expensive drug testing approach than previous assays, said Athena Petrides, medical director for pathology informatics at Brigham and Women's and senior author on the study.
She added that the ongoing opioid epidemic has heightened demand among physicians for more frequent and more rapid drug testing.
Petrides and her co-authors noted that "clinical testing for prescription medications and drugs of abuse is often performed by screening immunoassays" with confirmatory testing then done by mass spec. However, she said, the field is increasingly moving towards using mass spec as the first and only mode of testing, which saves on both turnaround time and cost.
"In the past, there were times when our lab would do an immunoassay and if it was positive then we would send it out [to a reference lab] for a confirmatory [mass spec] test," she said. "But, we found that that was kind of a waste of money and time, so now we are doing just a one-stop [mass spec] test for all drugs."
The lab began experimenting with keeping drug testing in house about 10 years ago with a proposal to move 12 analytes to LC-MS/MS. It implemented that proposal in 2011 and found that it saved roughly $1 million over the first three years.
Since then, advances in mass spec technology have let the lab more efficiently multiplex larger numbers of analytes, further reducing the amount of samples it needs to send out for confirmatory testing.
One of the major advances has been the ability to measure glucuronide metabolites without extensive sample prep. Many drugs undergo glucuronidation in the body, and measuring these glucuronidated forms can improve the accuracy of testing and extend the time window in which a test can be performed.
However, Petrides said, in the past mass spec assays have not been sensitive enough to detect both glucuronidated and non-glucuronidated forms of the target analytes, and typically assays have used a step where samples are treated with a glucuronidase to hydrolyze glucuronidated metabolites.
"If the glucuronide is cut off [by the glucuronidase] then it goes back to the primary form of the drug, and so now you have more of the drug to measure and your mass spec system doesn't have to be very sensitive," she said.
However, the hydrolysis step takes several hours and also uses reagents that require clean-up before injecting the sample into the mass spec, Petrides said. Additionally, it obscures information of what specific glucuronidated metabolites are present, which can be clinically informative.
"Because the mass spec we have now is very sensitive we're able to go down to very low levels," she said, noting that this meant they could measure the drugs and glucuronidated metabolites without needed to treat samples with glucuronidase. "So, now we're giving clinicians the levels of the individual metabolites, which leads to a better assessment of whether the patient actually took the [prescribed] drugs or not."
The lab uses a Waters TQ-S Micro triple quadrupole, which Petrides said it obtained last year.
The assay takes just over five minutes per sample, which allows the lab to provide doctors with next-day results. This has become increasingly important as doctors have increased the frequency of testing in response to the opioid crisis.
"Clinicians have become a little more demanding with when they want the results," Petrides said. "Some of them see their patients every week and have a urine drug test done every week, so we need to be able to get the results out quickly."
She said the lab has seen its client base widen in recent years, as well. "In the past it was just pain management specialists [ordering the tests], but now we have primary care physicians who are ordering it as well. We're getting more feedback as to how they would like the assay to look, what results they want, and what drugs they want us to test."
Petrides said that in addition to the increase in testing due to the opioid epidemic, she and her colleagues were driven to develop a more streamlined and comprehensive assay by a move within the Partners HealthCare system, of which Brigham and Women's is part, to keep more testing in-house as opposed to sending it out to a large reference lab like Quest or LabCorp.
"We do [drug testing] for all of the Brigham and Women's affiliates, and we are starting to bring in more volume from other Partners hospitals, as well," she said. "Our volume is definitely going to increase in the next year, which is another reason we put this method together."
Petrides said that she was keeping an eye on clinical mass spec platforms like Sciex's Topaz and Thermo Fisher Scientific's Cascadion that aim to offer more automated assays for routine, high-throughput testing. Both companies have cited drugs-of-abuse testing as an area where they plan to launch assays in the future.
"These are all very new platforms and the test menu isn't really set, so I'm not sure yet how all of it is going to work," she said. "But, obviously we would love an automated solution. Most of our laboratory is automated, but mass spec has been sort of left to be developed manually. We would love to see something that is automated from start to finish."