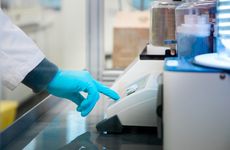 NEW YORK – As COVID-19 cases have surged around the country, lab-based testing has struggled to keep up with rising demand, leading to backlogs and extended turnaround times.
And while labs are working to expand their testing capacities, their projections fall well short of what many observers believe is needed to manage the current outbreak, let alone a potential spike in infections in the fall.
Given these challenges, the notion of rapid at-home testing has received heightened attention in recent weeks, with some proponents of this approach arguing that even if such tests are less sensitive than lab-based molecular assays, their ability to enable frequent testing with rapid results could, nonetheless, make them valuable tools in halting the spread of SARS-CoV-2.
Underpinning this line of thinking is the notion that when individuals are most infectious, SARS-CoV-2 viral loads are relatively high, suggesting that tests without the sensitivity of lab-based PCR assays could still identify most people likely to transmit the disease if testing is done frequently enough and with a quick turnaround of results.
Widespread availability of rapid home tests still appears to be several months to half a year or more away, however, which has prompted some proponents to question why their path to market hasn't been speedier.
A number of commentators have identified the US Food and Drug Administration as the primary culprit, arguing that the agency's traditional focus on evaluating tests' effectiveness as diagnostics in a given individual have prevented it from evaluating testing through the framework of how effective an assay might be in preventing spread of the virus through the population. This, the argument goes, has led the agency to insist on high sensitivity for tests, when, in fact, rapid and cheap tests with lower sensitivity could prove effective.
"It's about switching from diagnosing *infections* to determining whether someone is *infectious*," Eric Topol, professor of molecular medicine at Scripps Research, said in a recent Twitter post.
"In order to get this done, we need a reboot at [FDA], which currently requires rapid tests to perform like PCR tests," he added.
FDA last week issued a template for at-home SARS-CoV-2 tests, or, as it refers to such tests, "non-laboratory" tests, that provided the performance characteristics it wants to see from home tests. When compared to a molecular test that has received Emergency Use Authorization, non-prescription over-the-counter tests for use in non-laboratory settings should have a positive percent agreement (PPA) of 90 percent for asymptomatic and symptomatic people, and a negative percent agreement of 99 percent. Prescription tests can have a lower PPA of 80 percent given that they are intended for use in the symptomatic population.
Speaking on background, an FDA official said that these benchmarks are not hard and fast cut-offs that tests must hit in order to receive EUA, however. The official said that the agency was open to considering a variety of SARS-CoV-2 testing approaches including lower sensitivity rapid tests that could be used at home in a serial manner. They highlighted Abbott's ID Now SARS-CoV-2 test as an example of the agency's willingness to consider trade-offs between test performance and convenience and turnaround time. While the Abbott test has shown relatively high levels of false negatives in some studies, the fact that it works at the point-of-care and provides rapid results adds value that compensates for lower sensitivity, the official suggested.
Like Topol, Harvard epidemiologist Michael Mina, one of the most visible proponents of rapid at-home SARS-CoV-2 testing, has highlighted FDA as a stumbling block for test developers. In a recent comment to The New York Times, he said that many potential test developers are not even working on the problem out of concern that their assays won't pass muster with the agency.
Mina did not reply to an email asking for examples of such developers, but based on discussions with several companies pursuing rapid, at-home SARS-CoV-2 tests, there seems little evidence that FDA's standards have discouraged their development efforts or otherwise proved a significant obstacle. On the contrary, for many, the EUA pathway FDA is currently using to evaluate SARS-CoV-2 represents an opportunity to bring tests to market under less stringent oversight than they would undergo during a traditional 510(k) clearance or pre-market approval process.
This is a sentiment echoed by some developers of lab-based molecular tests, as well. For instance, in May, Gregory Tsongalis, a professor of pathology and laboratory medicine and director of clinical genomics and advanced technology at Dartmouth College's Geisel School of Medicine, said when recounting his lab's efforts to start SARS-CoV-2 testing that he had been concerned that FDA's EUA standards had been too lax, rather than too onerous, and noted that they were considerably less rigorous than the standards his lab had for validating laboratory-developed tests, which are not typically regulated by FDA (though the agency has maintained it has the authority to regulate these tests).
"As of now, I really haven't seen FDA stand in the way," said Carlos-Henri Ferré, senior associate of operations and communications at E25Bio, a Cambridge, Massachusetts-based firm that launched in 2018 to commercialize technology developed at the Massachusetts Institute of Technology.
E25Bio is developing a paper-based protein antigen test for SARS-CoV-2 that uses a lateral-flow immunoassay format similar to a pregnancy test and will deliver results in five to 15 minutes.
Ferré said the company recently completed clinical trials looking at the performance of the test in several hundred subjects and that it is now preparing an EUA submission for FDA. He suggested that the test could function as a tool for identifying people likely to spread the virus, akin to what Topol and others have advocated.
"What we're thinking about is a screening tool to [identify] super-spreaders, people with higher viral loads," he said. "From a public health standpoint, we need a way to effectively screen people and separate those individuals who are going to continue to spread [the virus], and we believe this is an effective way of doing that."
Ferré said that E25Bio will likely target the test to clinical settings initially but that its ultimate goal is to sell it as a home test. He said that in about one month the company could scale production to millions of tests per month and offer it at a price of around one-tenth of lab-based PCR tests, which are currently reimbursed at around $100.
He said that a home test raised certain regulatory questions, including around reporting results for public health purposes and effective disposal of potential live virus but noted that given the challenges of test development, the effort was actually moving quite rapidly.
"This usually takes years to do," he said. "The idea that a less-than-10-person company was able to create a prototype test in three weeks is crazy."
Bethlehem, Pennsylvania-based OraSure is also developing a lateral-flow immunoassay-based protein antigen SARS-CoV-2 test that it plans to sell for home use. Stephen Tang, the company's president and CEO, said that it was currently in clinical trials for its test, which it plans to launch in Q4 of this year. Tang said that in Q4 the company anticipates releasing two versions of the test: one for use by medical professions for testing people suspected of having COVID-19 and a home test for the same population available to purchase with a prescription. He added the company hopes to have an over-the-counter home test available shortly afterward.
The company is also expanding its manufacturing capacity, Tang said. Currently it is able to make around 35 million tests per year, around half of which could go toward SARS-CoV-2 testing. (The other half would be used for OraSure's existing HIV, HCV, and Ebola tests.) It is adding new lines that will expand that capacity to 55 million tests per year by the end of Q1 2021 and to 70 million a year by the end of Q3 2021.
OraSure has experience with taking at-home infectious disease tests through the FDA and with the agency's EUA process. The company received approval for its at-home HIV tests in 2012. In 2015, OraSure took its OraQuick Ebola Test through the EUA pathway in six months, which Tang said was then a record time for an FDA EUA.
Tang noted that given the small number of rapid SARS-CoV-2 tests developed thus far, it was hard to make broad judgments of how FDA has handled the situation but said that "our experience with FDA has been very good across the board."
He said he thought that OraSure's previous interactions with the agency had given it an advantage in terms of preparing a submission and being able to anticipate questions it might have. He added that the company was on track to hit the performance benchmarks laid out by FDA in its non-laboratory testing template.
Trevor Martin, cofounder and CEO of Mammoth Biosciences, which is collaborating with the  consumer healthcare arm of pharmaceutical company GlaxoSmithKline to develop a CRISPR-based SARS-CoV-2 test for at-home use and in clinics, said that from his perspective, FDA has "been very proactive."
"It seems like they are really trying to do the best they can to make sure diagnostics can play a maximal role in this pandemic," he said.
Founded in 2018 based on CRISPR technology from University of California, Berkeley researcher Jennifer Doudna, South San Francisco-based Mammoth aims to file for EUA around the end of the year, Martin said. He said the company had yet to determine whether it would roll out the at-home test and the point-of-care version at the same time or if it would prove itself in the point-of-care setting first and then launch the home version. Each version would likely require a separate EUA submission. The price of the home test will likely be comparable to a pregnancy test, Martin said.
In an April Nature Biotechnology study, the company's test demonstrated 95 percent positive predictive agreement and 100 percent negative predictive agreement compared to qRT-PCR, putting it above the performance levels specified in the FDA template.
"What we're focused on now is taking even improved versions of that chemistry and putting it into this really simple format that is extremely accessible," Martin said. "We have a really strong thesis that [the test] really needs to be full sample-to-answer. The user can't be mixing a bunch of stuff, putting it in the microwave ... because the usability just goes way down if you are doing that."
"Our philosophy is that it needs to be as simple as taking the swab, either nasal or saliva, putting it into the disposable test and then getting the results minutes later," he said.
Readout will likely involve a phone app, which could be used both to read the test and to communicate results to medical professionals or users' medical records.
Phones are an area where FDA has historically exhibited reluctance, said Paul Yager, professor of bioengineering at the University of Washington and an expert in the development of low cost, point-of-care diagnostics.
He recalled conversations he had with the agency while working on a POC technology under a DARPA grant in 2011.
"Back in 2011, FDA was really struggling with the idea of using cell phones as a tool for medical diagnosis," Yager said. "It was a hard thing for them to swallow because they knew there were a wide range of operating systems and there was the question of whether healthcare applications could be put on phones where the hardware varied from user to user and the software varied from day to day."
Additionally, he said, the agency was resistant to the idea of a result being given directly to the user, fearing that they might interpret it incorrectly and either mistakenly treat or fail to get treatment for their condition.
"Since then with our discussions with FDA, and particularly in the Emergency Use Authorization for COVID-19, they have become much more friendly to the idea of immediate transmission of data to the end user at home and the use of cell phones as an integral part of the system," Yager said.
Yager has founded a company, UbiDx, to commercialize an at-home SARS-CoV-2 test based on isothermal strand displacement amplification (iDSA) and swab samples that can be read via cellphone. The company is currently working to take its SARS-CoV-2 test through the EUA process as well as to lay the groundwork for manufacturing and distribution. Yager said that UbiDx plans to present data to a variety of potential investors in the next week or so. He anticipated that the test will be available in Q1 2021.
As for why at-home SARS-CoV-2 tests like those being developed by UbiDx and others aren't already on the market, Yager said he believes the main reason is that until the pandemic, diagnostic testing, and point-of-care testing, in particular, was not an especially  hot area for either investors or funding agencies.
"I've been engaged in discussing commercialization of this particular type of test since we started working with DARPA in 2011," he said. "And you just couldn't get investors interested in home testing for pretty much anything, because the conclusion was that the markets weren't really big."
He suggested the SARS-CoV-2 pandemic has changed that calculus in two ways. In the first place, there is overwhelming demand for tests for the virus itself. In the second place, the pandemic has made idea of home-based testing much more attractive than it once was.
"Nobody wants to go run shoulders with a bunch of sick people [at a doctor's office]," he said. "I think that's going to persist for a while."