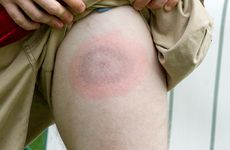 NEW YORK — Researchers from the University of Leicester in the UK have published a study that they said provides insight into the clinical utility of a test that can be used to detect Lyme disease in patients at a very early stage.
Appearing in the journal Frontiers in Microbiology last month, the research provides a "scientific rationale" for the assay's use, said Jinyu Shan, a researcher at the University of Leicester and lead author on the paper.
The test uses quantitative PCR to target genes encoded by prophages — viruses present in Lyme-causing bacteria that can be easier to detect than the bacteria itself. "This case study highlights the beauty of detecting bacteriophages for detecting bacterial infections," Shan said. "This new way of detecting bacterial infection could be applicable to bacterial infection in general, which hopefully could offer hope for other hard-to-diagnose bacterial infections."
Shan and his colleagues have been studying Lyme disease for years. Their research has focused on detection, both for a more accurate diagnosis as well as treatment. One issue is that many people who have been bitten by ticks, and who display symptoms of Lyme disease, do not render a positive result when tested for Lyme-causing bacteria.
"I have spoken to quite a few clinicians who don't really believe the data generated by the lab simply because the sensitivity is so low," said Shan. "They know the patients are suffering. They know the patients were bitten by ticks. They have all the symptoms, but they just cannot get a positive [result] from the lab because the number [of bacteria cells] is lower than the detection method can reliably detect."
Rather than test for the bacteria, Shan and colleagues decided on another approach: targeting phages carried by the bacteria, which are more easily detectable. And as each Lyme-causing bacteria — including Borrelia burgdorferi, Borrelia afzelii, and Borrelia garinii, and some relapsing fever-causing bacteria, such as Borrelia miyamotoi — carries a different number of phages, the researchers believe the assay can also be used to differentiate between bacteria, allowing greater refinement of antibiotic therapy selection.
According to Shan, the bacteriophages "are sort of like footprints. You walk in the mud, you leave footprints, and if you leave footprints, we will find you," Shan added. "If you follow the bacteriophages, you will find the bacteria."
Further research into the B. burgdorferi B31 genome yielded a useful marker, the multicopy terL gene, which encodes the terL protein, responsible for packing phage genomes and overall phage survival. Shan and his colleagues subsequently developed a qPCR assay targeting the terL gene, which they dubbed Ter-qPCR. They also selected, after evaluation of different DNA extraction methods, a phenol solvent-based method, which is widely used for extracting phage DNA.
To test the method, the University of Leicester team obtained 78 whole-blood samples from PhelixRD, a Paris-based Lyme disease research charity. The samples were from healthy individuals, those diagnosed with early-stage Lyme disease, and those diagnosed with late-stage Lyme disease. Following statistical analysis, the researchers were able to differentiate between healthy, early-stage, and late-stage Lyme patients using the test.
Sensitivity was also reassuring, and the researchers were able to detect a single bacterial cell in 0.3 mL of blood. People infected with Lyme-causing bacteria often have between 1 and 100 cells per mL of blood, they noted in the paper.
'Translation in practice'
To make the test available, the University of Leicester team partnered with RED Laboratories, a private Belgian firm that focuses on developing tests for chronic immune disorders, intestinal dysfunction, and tick-borne diseases, such as Lyme disease. The company, based in Zellik, a town northwest of Brussels, has assay development programs around chronic fatigue syndrome, autism, and chronic infections, according to Tanja Mijatovic, its CSO and lab manager.
"As a very specialized laboratory, we are able to offer our expertise when it comes to making translation from the basic research done at Leicester to large-scale worldwide analyses," Mijatovic said.
Since July 2019, RED Laboratories has offered the assay as the Phelix Phage Test, where it retails at €275 (about $330), plus shipping costs. Mijatovic said the test is available worldwide and that 120 healthcare practitioners, ranging from doctors to naturopaths to therapists, have ordered it. Patients can also directly order the test. Mijatovic declined to say what qPCR platform the lab is using to run Phelix Phage Test. She noted that the Frontiers in Microbiology paper is the first scientific publication to feature the test.
Shan noted that the commercial test is the "next step" of the research featured in the paper, what he called "translation in practice." He said that the University of Leicester group would like to run a clinical trial of the test and is working with the Leicester Clinical Trials Unit to do so. They have also engaged the UK Medicines and Healthcare Products Regulatory Agency to discuss a strategy for regulatory submission, so that the test could be used more routinely in healthcare.
Mijatovic noted that RED Laboratories' collaboration with the University of Leicester continues, and that the partners are developing targets for other tick-borne diseases.
"This testing approach is applicable to other bacteria, especially for the pathogens that are not very abundant in blood but very much health threatening," said Mijatovic. A current focus is a phage-based assay for Bartonella, but other targets under investigation are Rickettsia, Anaplasma, Ehrlichia, and Mycoplasma.
"The long-term goal is to provide this improved testing approach to many other pathogens that are difficult to uncover and thus to be a game changer in molecular diagnostics," Mijatovic said.
'A unique and intriguing approach'
Multiple companies and institutions continue to work toward developing and launching tests for more accurate, and earlier, Lyme disease diagnosis. Companies like Gold Standard Diagnostics, Galaxy Diagnostics, and Adaptive Biotechnologies have fashioned tests based on a variety of technologies, from enzyme immunoassays to next-generation sequencing. The US National Institutes of Health last year granted HelixBind, a Marlborough, Massachusetts-based company, $3 million to develop a test that could detect B. burgdorferi directly from a patient blood sample.
Shan said that, in general, tests that measure immune response in potential Lyme disease patients are at a disadvantage, as it takes time for them to display an immune response. "They cannot detect patients within the first few weeks," he said. "It takes two to three weeks for your body to generate enough antibodies to fight the bacteria, and that is a critical, critical window."
Some Lyme disease experts who were not involved with the study but have read the new publication have reacted positively to its findings.
Elitza Theel, director of the infectious diseases serology laboratory at the Mayo Clinic in Rochester, Minnesota, described the authors as taking a "unique and intriguing approach" and said that the detection of Borrelia-specific prophage genetic elements "could potentially allow for increased sensitivity of molecular assays, which are notably ineffective at detecting Lyme disease-causing Borrelia species from most specimen types."
However, she noted that of the 78 patient samples tested in the study, it was unclear how they were characterized with early- or late-stage Lyme disease, and said the authors could have compared Ter-qPCR to another Lyme disease PCR test to show improved accuracy.
"While the authors conclude that this assay can differentiate between early- and late-stage disease, it is unclear to me exactly how this conclusion was established," Theel said. She added that future research should explore how the assay performs in patients with other Borrelia species infections and with other bacterial infections that may harbor similar prophage elements.
"This is definitely a unique approach to Lyme disease diagnostics, but it needs additional clinical vetting to determine accuracy in the clinical setting," said Theel.
Robbin Lindsay, head of field studies within the zoonotic diseases and special pathogens division of the Public Health Agency of Canada, similarly called the researchers' phage-based Lyme disease test a "rather novel diagnostic approach." While Lindsay cited the detection of some prophage signals in health controls as a point of concern, he said the test appeared to be a "significant improvement for the use of PCR for detecting Borrelia burgdorferi infections in blood."
Lindsay, who is based at Canada's National Microbiology Laboratory in Winnipeg, said he intended to share the paper with the agency's Lyme disease diagnostic working group for further discussion and may try the approach within the lab.
"At a minimum we would validate on blood samples spiked with Borrelia burgdorferi that the terL primers and probes are more sensitive at detecting than our current 23S primers and probes," said Lindsay. "If the results of this simple comparison are encouraging, we would consider running this novel assay in parallel with our established protocols on human diagnostic samples we get in for routine Lyme disease testing," he said. "This study may inspire us to evaluate its performance in our laboratory, and this should speak to how highly we regard these preliminary findings."