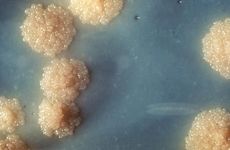 NEW YORK (360Dx) – Clinicians need more effective, rapid susceptibility testing of first-line and second-line tuberculosis drugs, especially in clinics located in low- and middle-income countries, according to the authors of a study published recently in The Lancet Infectious Diseases.
In the multicenter cohort study, the authors found a discordance between the results of drug-susceptibility testing completed in clinics located in countries with a high tuberculosis burden and results obtained from testing in a Swiss reference laboratory.
Consequently, some of the patients with drug-resistant tuberculosis received inadequate treatment, resulting in increased overall mortality, Marie Ballif, who is one of the study authors and a researcher in the Institute of Social and Preventive Medicine, University of Bern, Switzerland, said in an interview.
The researchers conducted what they believe to be among the first multicenter cohort studies to assess the accuracy of drug susceptibility testing in such local clinics.
The study is part of a larger research project about the development of drug-resistant M. tuberculosis in the context of HIV co-infection, within the International epidemiology Databases to Evaluate AIDS (IeDEA), a global consortium of combination antiretroviral therapy (ART) programs.
The authors evaluated drug susceptibility test results obtained from ART and tuberculosis clinics in Côte d'Ivoire, Democratic Republic of the Congo, Kenya, Nigeria, South Africa, Peru, and Thailand, then analyzed samples of the bacterial pathogen M. tuberculosis at the National Center for Mycobacteria at the University of Zurich. In their study, they included M. tuberculosis isolates from 634 patients diagnosed between 2013 and 2016, of which 69 patients died. They found discordant results between the Swiss reference lab and local laboratories for 121 patients.
Mortality ranged from 6 percent, or 20 of 336, in patients with pan-susceptible tuberculosis to 57 percent, or eight of 14, in patients with resistant strains who didn't received adequate treatment.
In the clinics, health workers conducted drug susceptibility testing using either Cepheid's Xpert MTB/RIF, which provides detection of Mycobacterium tuberculosis and rifampin-resistant mutations from sputum within two hours, or line-probe assays, such as the Genotype MTBDRplus or MTBDRsl tests from Hain Lifesciences that enables a rapid result from pulmonary patient specimen and from culture material.
The combination of tests used in the study varied by clinic, Ballif noted.
The reference laboratory used Becton Dickinson's Mycobacteria Growth Indicator Tube liquid medium phenotypic system for its TB drug susceptibility tests.
When results were discordant, the in-clinic drug susceptibility tests did not detect all drug resistance in the bacteria infecting patients, Ballif said, adding that mortality increased almost twofold in patients with discordant drug susceptibility test results compared to patients with concordant results.
"The study has several key messages," Madhukar Pai, director of the McGill International TB Centre and a researcher in the McGill University department of epidemiology and biostatistics, said in an interview.
Pai, who did not participate in the research, said that the study shows that drug susceptibility testing conducted in local clinics "is necessary but not sufficient in a proportion of patients," and this has implications for patient outcomes.
"While it is good to use rapid molecular tests such as [Cepheid's] Xpert MTB/RIF and line-probe assays, these tests do not cover all key drugs and therefore result in under-treatment and increased mortality in a small but important proportion of all patients," he said.
Among the in-clinic tests, the cartridge-based Xpert system is easiest to implement, Ballif said. It operates directly from sputum and therefore does not require culturing of the sample prior to testing, and "very little training" is needed to operate the system.
Still, "you want to be able to detect resistance to all the drugs that are available for TB," Ballif said.
Both Ballif and Pai noted that patient outcomes in clinics located in the high burden settings that were a target of the study are worse than the study reflected. Everyone in the study received drug susceptibility testing, but such tests are not done routinely in most low- and middle-income countries, Pai noted.
The study's authors noted that the emergence of multidrug-resistant tuberculosis and extensively drug-resistant tuberculosis is a threat to the overall control of the disease. In 2017, an estimated 10 million people developed active tuberculosis, and about 920,000 were HIV positive. Scale-up of combination antiretroviral therapy "has substantially improved the prognosis of HIV-positive patients, and reduced the incidence of tuberculosis in this population," the researchers wrote.
However, the risk of tuberculosis among HIV-positive patients on ART remains four times higher than among HIV-negative patients.
The authors of the multicenter study said whole-genome sequencing is the most promising approach to accurate and rapid drug susceptibility testing for TB.
Direct testing of sputum samples should become routine to circumvent lengthy mycobacterial cultures, and the "capacity for phenotypic and molecular drug susceptibility testing recommended by WHO should be increased to ensure the most adequate treatment of drug-resistant tuberculosis in these settings," according to the study.
"The challenge is that this type of technology is not available in clinics within many high-burden countries, and interpreting genomic information is not straightforward," Ballif said.
The key messages of this study are intuitive and meaningful, "but the authors seem to be uncritical about using phenotypic results in the Swiss reference lab as the reference," Pai said. A stronger study would include whole-genome sequencing in addition to phenotypic results, "since phenotypic DST is not perfect," he said.
NGS technologies — and especially Oxford Nanopore's MinION and Illumina's MiniSeq — are becoming easier to implement in decentralized settings, he said, adding that lower-cost, decentralized, and simpler platforms are "essential for any meaningful scale-up."
Clinicians also need to be able to use clinical samples rather than culture isolates for sequencing, he said. Further, the interpretation of sequencing results will "require a better handle on the correlation between mutations and patient outcomes."
Pai noted that one initiative working toward this involves the development of the ReSeqTB platform, which catalogs genotypic, phenotypic, and related metadata from M. tuberculosis strains to enable the development of clinical IVD assays for rapid drug susceptibility testing of M. tuberculosis. 
According to Ballif, NGS-based testing may be the best option for such efforts, "but work needs to be done to make it more accessible and usable where it is needed."