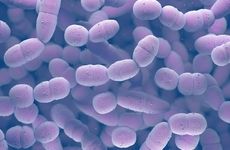 NEW YORK – A study published recently in Clinical Chemistry has demonstrated a lower-than expected accuracy in procalcitonin (PCT) testing for diagnosing pneumonia patients presenting with dyspnea, or labored breathing, supporting a widespread opinion among clinical laboratorians that clinicians should not rely too heavily on the biomarker to decide whether to prescribe antibiotics for pneumonia.
"The main implication of the study is that we should not withhold antibiotics based on a low procalcitonin level in the testing of pneumonia patients," said Desiree Wussler, one of the study's first authors and a physician in the department of internal medicine at University Hospital Basel.
In their study, the Swiss researchers, along with colleagues in Brazil, assessed the clinical utility of procalcitonin in two prospective studies. In the first, a diagnostic study, 690 patients presented to emergency departments with acute dyspnea at the University Hospital in Basil and University Hospital Zurich. Physicians diagnosed 178 people as having pneumonia. Procalcitonin testing showed an area under the curve of .75, while interleukin 6 showed an area under the curve of .80 and C-reactive protein showed an area under the curve of .82.
In the second prospective study, a single center patient management trial at Instituto do Coracao in Sao Paulo, the investigators sought to differentiate how 45 patients with acute heart failure and suspected pneumonia fared when procalcitonin testing guided the prescribing of antibiotics. The investigators also collected results of laboratory tests ordered by physicians such as levels of urea, creatinine, CRP, and BNP.
The investigators observed little difference in outcomes for patients who were managed using procalcitonin to guide the prescribing of antibiotics and patients who were managed using usual care without procalcitonin testing. The number of days on antibiotic therapy, the length of hospital stay, and mortality within the hospital were similar for both groups of patients, Wussler said.
Indeed, the investigators halted the Brazil study early because of the unexpectedly low area under the curve of procalcitonin in the Swiss studies, she said.
Further, while procalcitonin showed only moderate accuracy in the study, interleukin 6 showed unexpectedly higher performance, and clinical trials should be undertaken to confirm its clinical utility, Wussler said.
In diagnostic testing, elevated levels of IL-6 can indicate inflammation, infection, autoimmune disorders, cardiovascular diseases, and some cancers. Elevated levels of procalcitonin, meanwhile, are linked with bacterial infections, including sepsis and respiratory conditions, such as pneumonia.
Antimicrobial stewardship
The study comes against the backdrop of a number of approvals by the US Food and Drug Administration in recent years for PCT tests, including its use as an aid in clinical decision-making on antibiotic therapy for inpatients or patients in the emergency department with suspected or confirmed lower respiratory tract infections — defined as community-acquired pneumonia, acute bronchitis, and acute exacerbation of chronic obstructive pulmonary disease.
Laboratories are seeing procalcitonin testing orders from physicians serving patients in a variety of settings.
PCT testing is performed, for example, at the core laboratory at NorthShore University HealthSystem's Evanston Hospital; the chemistry laboratory at Danville, Pennsylvania-based Geisinger health system; and at Brooklyn, New York-based Lenco Laboratories, which serves physicians' offices and outpatient clinics.
However, physicians and laboratory directors unaffiliated with the Swiss study said that clinicians should also place emphasis on using additional biomarkers for tests that help them decide whether to prescribe or withhold antibiotics from patients with pneumonia.
Not all clinicians are in agreement on how to make best use of the biomarker.
"Healthcare organizations in Europe generally consider it to be more of an accepted part of their practice and have embraced the biomarker," said Donna Wolk, director of the Center for Laboratory Innovation and Outcomes at Geisinger. "In the US, health organizations are less aligned in their views about the use of the biomarker in clinical practice. My opinion as a laboratory person is that US clinicians haven't used it to the best of its utility."
Clinicians are generally of the opinion, however, that "the test should be used as an adjunct to other testing and clinical inputs," Wolk said. Because procalcitonin can be elevated in patient blood as a result of a host of clinical factors other than bacterial infections, physicians need to be careful to consider these confounding factors, she said.
Since 2017, NorthShore University HealthSystem has been conducting procalcitonin immunoassay testing at the core laboratory within its Evanston hospital, using the Roche BRAHMS assay running on the firm's Cobas 8000 system. Three other hospitals that are part of the health system also order procalcitonin testing through the core laboratory, according to Hong Kee Lee, co-director of that laboratory.
"We don't routinely use procalcitonin to rule in or rule out pneumonia in our institution," Lee said in an interview. "For a rule-in/rule-out test, fast turnaround time is critical. Transporting specimens from one hospital to another for testing is not feasible."
However, the laboratory does receive procalcitonin testing orders from physicians looking to use the biomarker as an aid in guiding use of antibiotics for antimicrobial stewardship, Lee said.
Mary Ellen Acree, associate medical director of antimicrobial stewardship at NorthShore University HealthSystem, said she sees "a potential role for use of procalcitonin as a biomarker in the emergency room."
If a physician has "a low suspicion" that a patient has bacterial pneumonia, PCT testing can be helpful, she said, adding, "I've seen it used in the intensive care unit, but that use varies from provider to provider, and it hasn't been uniformly implemented."
Robert Boorstein, medical director for oncology and esoteric testing at Lenco Diagnostic Laboratory, said that the paper written by the Swiss researchers makes "reasonable observations and claims."
Although the "the independent utility of procalcitonin certainly can be questioned, I don't think we will see a rapid decrease in its utilization," he said.
Boorstein, who sees orders to his laboratory for procalcitonin testing from physicians working in urgent care centers and physician offices in the New York metropolitan area, said that he believes physicians who have found the biomarker test to be useful "will continue to use it as part of protocols for diagnosis and treatment of pneumonia and sepsis."
As for the use of CRP as a biomarker in pneumonia diagnosis, Boorstein said, "I'm not sure how much it really helps because it's a non-specific biomarker."
Just as important as the clinical utility of a marker, however, is whether a physician does anything as a result of a test, he said, adding, "Ideally, every test should have a clear decision point associated with receipt of its result." 
There are a handful of investigations to determine the clinical utility of procalcitonin, including one sponsored by the National Institute of Allergy and Infectious Diseases to assess whether low levels of procalcitonin can reliably reveal whether a person's lower respiratory tract infection will improve with antibiotics.
Ephraim Tsalik, the study's principal investigator and a physician at the VA Health Care System in Durham, North Carolina, said that the investigators expect enrollment for the NIAID trial, called TRAP, for Targeted Reduction of Antibiotics using Procalcitonin, to continue through November 2020.
Commenting on the results of the Clinical Chemistry study, he said it is clear that procalcitonin should not be used by itself to determine whether to prescribe antibiotics.
"There is no single test that is sufficiently reliable to guide antibiotic treatment in the absence of other data," he said. "A clinician should incorporate history, examination findings, and test results to make that determination."  
In general, literature results are mixed regarding whether CRP and IL-6 are better than procalcitonin, he said. "Many studies have shown PCT is better for bacterial versus viral discrimination and yet others have shown the opposite. So this study just adds to the murkiness."
As a physician, Tsalik doesn't use IL-6 as a marker for infection. "It certainly correlates with infection, but I find it insufficiently specific to inform my own clinical decision-making," Tsalik said. "Moreover, it's not readily available at most US hospitals. If I want a non-specific marker of inflammation, I'll measure CRP."
Beyond that, he noted, area under the curve values of 0.80 and 0.82 found for IL6 and CRP in the Swiss study "aren't all that good. While they may be better than 0.75 [found for PCT], they are still insufficient to make a clinical decision regarding antibiotic administration."
Matthias Diebold, an internal medicine physician at University Hospital Basel, who was not involved in the Clinical Chemistry study, said that while some doctors were disappointed in the results for PCT, "it confirms what I had already suspected."
Like Tsalik, he said that procalcitonin testing should be just one component in diagnosing pneumonia, and an overall analysis of the patient might additionally require radiological testing, evaluation of a patient's white blood cell count, an assessment of their CRP levels, and other clinical signs and symptoms.
Community-acquired pneumonia
Like many infectious diseases, pneumonia can be particularly tricky to diagnose and differentiate from other conditions, making it difficult for physicians to properly treat patients.
One subgroup of pneumonia, community-acquired pneumonia (CAP), which is contracted by a person with little or no contact with the healthcare system, is among the leading causes of hospitalization and deaths in the US, leading to 1.5 million hospitalizations annually, according to Seema Jain, a physician at the California Department of Public Health. In a presentation conduced in early October at ID Week in Washington, DC, Jain said that pneumonia can be difficult to diagnose, partly because there are so many causative agents, including bacteria, fungi, parasites, rickettsia, and viruses.
"The dilemma, of course, is that bacterial and viral infections are often clinically indistinguishable, which can lead to antibiotic misuse, including overuse and underuse and, obviously, antibiotic overuse can lead to bacterial resistance," Jain said during her presentation.
Nonetheless, procalcitonin and other biomarkers have shown potential to inform the diagnosis of CAP and help physicians determine "whether we have an infection versus no infection, and whether we have a bacterial CAP versus a viral CAP, and if done serially perhaps impact the duration of therapy," Sara Cosgrove, professor of medicine at Johns Hopkins Medicine and director of its department of antimicrobial stewardship, said during a separate presentation also centered on CAP at the ID Week event.
Cosgrove added that most studies involving procalcitonin testing and community-acquired pneumonia also include analyses of patients with acute bronchitis, chronic obstructive pulmonary disease, and influenza-like illness, among other conditions. Most studies use a PCT level of less than .25 mcg/L for recommendation against initiation of antibiotics, but studies have generally shown low adherence to clinical algorithms, she said.
She pointed to a randomized control trial in 14 US hospitals published in the New England Journal of Medicine in 2018. Of adults presenting to the emergency department with acute lower respiratory tract infections, 19 percent of patients had community-acquired pneumonia, 32 percent COPD, 39 percent asthma, and 24 percent acute bronchitis. The patients were randomized to receive procalcitonin testing or usual care, and if they were admitted to the hospital they also had serial PCT testing.
The overall findings of that trial were strikingly similar to those of the current Clinical Chemistry study.
There was little difference in the outcomes of the NEJM study between the procalcitonin arm and the usual care arm, including measurement of 30-day antibiotic exposure, receipt of any antibiotics, receipt of antibiotics in the hospital, or length of stay, Cosgrove said.
Cosgrove noted that the need for better testing associated with infections, including those that cause pneumonia, is leading to the development of new diagnostic tests, including those based on gene expression associated with the immune system's response to infection. One such test is being developed by Stanford University spinout Inflammatix and another is being developed by Duke University spinout Predigen Diagnostics, of which Tsalik is a cofounder.