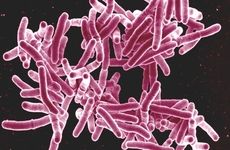 NEW YORK (360Dx) – Qiagen said today that it has submitted its QuantiFeron-TB Gold Plus assay for latent tuberculosis detection to the US Food and Drug Administration for pre-market approval.
The US submission follows on the company's 2016 launch of the CE marked assay in more than 60 countries in Europe, the Middle East, Africa, Asia, and Latin America. More than 600,000 of the tests have been used thus far in those countries, Qiagen said.
QuantiFeron-TB Gold Plus is the fourth-generation version of the test, an interferon gamma release assay (IGRA) that uses immunoassay technology to detect the release of interferon-gamma as a proxy for latent tuberculosis infection. The third-generation assay, QuantiFeron-TB Gold, is cleared for use in the US and in countries recognizing the CE mark, and Qiagen noted that 30 million tests have been conducted since its launch.
The newest generation adds CD8 antigens and workflow improvements that allow for more efficient implementation, especially in large-scale TB screening programs, Qiagen added. These workflow enhancements include a single-tube blood collection option, as well as an "assay in collection tube" design that allows for immediate stimulation of the blood sample.
"We are very encouraged by the positive adoption and favorable early data for the fourth generation of QuantiFeron, and the role our test plays in the fight against TB," Masae Kawamura, senior director of medical and scientific affairs for TB diagnostics at Qiagen, said in a statement. "QFT-Plus is the only latent TB test on the pathway to evaluation by the World Health Organization, and we are excited that this new generation will soon be available in the US."
In December 2016, a task force supported by the American Thoracic Society, the US Centers for Disease Control and Prevention, and the Infectious Diseases Society of America published new evidence-based guidelines recommending the use of IGRA tests in wider groups of people at risk for TB infection. This followed recommendations by the US Preventive Services Task Force in September that primary care physicians should screen adult patients in groups at high risk for latent TB infection.
Both published guidelines specifically named the QuantiFeron Gold assay as well as a competing IGRA, Oxford Immuntec's T-Spot.TB assay, as being preferable to the well-established tuberculin skin test. Qiagen and Oxford Immunotec are also currently embroiled in an intellectual property dispute over the underlying IGRA technology.