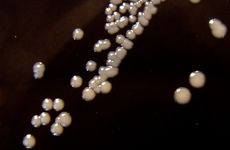 NEW YORK (360Dx) – Researchers at the University of Turku in Finland are developing an antibody-based assay that they said could eventually be available at the point of care for serological pertussis diagnosis in resource-limited countries for about €5 ($6.25), or less.
If the researchers are successful in having the assay commercialized, the test could become an important substitute for laboratory ELISA assays, of which there are few in resource-limited settings around the world, Qiushui He, a researcher at the University of Turku and one of the test's developers, said in an interview. A rapid point-of-care assay for pertussis serology testing would aid not only in diagnosis but also in the surveillance of the disease, he added.
He noted that where central laboratories are scarce, getting testing done is problematic, and even when labs are available they require trained lab staff that are also scarce in locations with low resources. He added that the lack of testing can contribute to spreading infections for a disease considered to be endemic worldwide by the World Health Organization.
Pertussis, also known as whooping cough, manifests in coughing fits and can last for 10 weeks, or more. It can cause serious illness in people of all ages and be life-threatening, especially in infants.
In a study published online earlier this month in the journal Vaccine, the university researchers evaluated a prototype quantitative lateral flow immunoassay that uses fluorescent lanthanide nanoparticle reporters for the detection of anti-pertussis toxin IgG.
They assessed the assay by testing 198 serum samples with varying anti-pertussis toxin IgG levels and then compared the results to those obtained from an anti-pertussis toxin IgG laboratory ELISA.
At the diagnostic cutoff of 100 IU/mL in the ELISA, the lateral flow immunoassay had a concordance of 92 percent with the lab test, a specificity of 96 percent, and a sensitivity of 88 percent.
It demonstrated a turnaround time of one hour and required "a simple manipulation by the user and an instrument for the quantitative detection of the signal," the researchers said.
"There's a clear advantage to using the assay when its sensitivity and specificity compares with that of a standard ELISA," He said. "The cost savings resulting from using low volumes of pertussis toxin antigen and the rapid timing of receiving test results are important advantages in point-of-care testing. You might have to wait overnight for a result from a laboratory ELISA."
Because pertussis is a highly contagious respiratory illness, a quick diagnosis helps prevent it from spreading, he noted.
Clinical symptoms of pertussis in adolescents and adults are often atypical and lead to "missed cases and misdiagnoses," the researchers said. Serology is particularly useful for children, adolescents, and adults, and "in providing valuable information about the level of pertussis circulation in a population," they said.
A rapid point-of-care diagnostic test for pertussis would also be useful for diagnosing the disease in young infants, Ana Carlotti, a researcher in the Ribeirão Preto Medical School at the University of São Paulo, said in an interview. These infants often present to the emergency room with wheezing and respiratory failure, "without the typical paroxysmal cough and whoop," she said.
"Many times, the initial clinical suspicion [with infants] is an infection caused by respiratory syncytial virus and the diagnosis of pertussis may be delayed," Carlotti said.
With colleagues, Carlotti has investigated the clinicopathological features of pertussis in children admitted to Hospital das Clinicas of Ribeirão Preto Medical School, a tertiary-care facility affiliated with the University of São Paulo.
They noted that from 2008 to 2014, there were 25,768 confirmed cases of pertussis and 425 related deaths in Brazil. In 2013 alone, the public health system there spent more than $2 million on hospitalizations for pertussis in children.
Several assays are on the market for the detection of pertussis in the acute phase, when the infection is first present in patients, including molecular assays cleared by the US Food and Drug Administration.
Among them, the FDA cleared Quidel's AmpliVue Bordetella Assay for marketing in 2014.
In 2016, the agency granted 510(k) clearance and CLIA waiver to a multitarget respiratory panel from BioMérieux's BioFire Diagnostics business, which included Bordetella pertussis as part of a broader panel.
In April 2017, Great Basin Scientific also received 510(k) clearance for a molecular diagnostic test to detect Bordetella pertussis.
And in May 2017, the FDA cleared a Luminex real-time PCR Aries Bordetella Assay for direct detection and identification of Bordetella pertussis and Bordetella parapertussis.
PCR tests that target pertussis-causing pathogens have an important place in the clinical workflow because they enable detection during the acute phase, soon after the patient has become infected, the University of Turku's He said. Clinicians should test with PCR using nasopharyngeal specimens taken up to three or four weeks following the onset of a cough, according to the US Centers for Disease Control and Prevention. After the fourth week, the risk of a false-negative result increases because the amount of bacterial DNA in the nasopharynx rapidly lessens.
An antibody assay, such as that developed by He and his colleagues, is used when the patient has been coughing for about three to four weeks and enough time has passed for antibodies to build up in the body.
The CDC said that for its own single-point serology test, "the optimal timing for specimen collection is two to eight weeks following cough onset, when the antibody titers are at their highest."
According to the agency, pertussis is endemic in the US despite a widespread childhood vaccination program, and confirming B. pertussis in the lab can be difficult and contribute to under-reporting of the disease. It noted that problematic testing for B. pertussis can interfere with prevention programs, surveillance, vaccine effectiveness, and outbreak management.
World Health Organization researchers are also concerned about the effects of pertussis. A study by WHO researchers published in The Lancet Infectious Diseases journal in September 2017 estimated that there were 24.1 million pertussis cases and 160,000 deaths in children younger than 5 years of age in 2014.
The study noted that Africa contributed the largest proportions with 7.8 million cases and 92,500 deaths. In infants younger than one year old, the group estimated that there were 5.1 million pertussis cases and 85,900 deaths.
"Our main objective has been to increase knowledge about the burden of pertussis in low-income countries," Jussi Mertsola, a researcher in the department of pediatrics and adolescent medicine at Turku University Hospital, said in an interview.
Pertussis, he noted, is often mistaken for pneumonia, and that's a contributing factor to why it is frequently not diagnosed and recognized. For low-resource countries to establish proper policies around the development of vaccines, he said, they need to have an accurate accounting of the disease burden within the country, and without effective diagnostic testing they cannot accurately calculate that burden.
The Turku university researchers are focusing on conducting large clinical trials that it hopes will prove the POC assay's clinical utility. Additionally, they are working to integrate IgA antibody detection into the test. That would enable clinicians to more easily detect and differentiate patients who have antibodies from the pertussis infection from those who have antibodies because of a vaccine.
The group is also developing and clinically testing an antibody assay for the acute phase of the disease for the point of care.
The main challenge to the adoption in resource-limited countries of rapid point-of-care diagnostic tests will be ensuring that they are made available at a very low cost, Carlotti noted.
The University of Turku researchers said that the materials costs for their point-of-care test are less than $.30 per test, which would enable building a low-cost assay. He, the researcher, noted that a few companies have inquired about the potential to collaborate with the university in commercializing the POC assay and in seeking regulatory approvals. A commercial POC test for the detection of pertussis could be available within a year, he noted, depending on the duration of clinical trials.