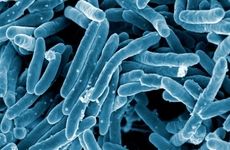 NEW YORK (GenomeWeb) – Individuals at risk for latent or active tuberculosis infection should be assessed with newer tests such as interferon-gamma release assays (IGRAs) and molecular diagnostics, according to new evidence-based guidelines put forth by a cadre of expert organizations.
In the first new guidelines to be published in 17 years, a task force supported by the American Thoracic Society, the US Centers for Disease Control and Prevention, and the Infectious Diseases Society of America gathered current relevant evidence and made 23 recommendations about diagnostic testing for latent, pulmonary, and extrapulmonary TB.
The task force published its recommendations yesterday in Clinical Infectious Diseases.
Of the 23 recommendations, the task force deemed six as "strong," meaning that most individuals should receive the intervention, and the recommendation can be adopted as policy in most situations.
The remaining 17 recommendations were deemed as "conditional" by the task force, meaning that the majority of affected individuals would want the suggested course of action, but some would not; that physicians should take other factors into consideration before following the course of action; and that "policymaking will require substantial debate and involvement of various stakeholders."
For latent TB testing, the task force strongly recommended performing an IGRA instead of the traditional tuberculin skin test (TST) in individuals five years or older who are likely to be infected with Mycobacterium tuberculosis; who have low or intermediate risk of disease progression; for whom it has been decided that testing for latent tuberculosis is warranted; and who either have a history of BCG vaccination against tuberculosis or are unlikely to return to have their TST read.
The task force noted that a skin test is an acceptable alternative, especially in situations where an IGRA is not available, too costly, or too burdensome. The group also noted that insufficient data exist to recommend a preference for either a TST or IGRA as a first-line diagnostic test in individuals five years or older who have a high risk (as opposed to low or intermediate risk) of progression to disease, and meet the aforementioned criteria.
The task force also agreed with current guidelines that persons at low risk for M. tuberculosis infection and disease progression not be tested at all, but that if such testing is performed, it should be with an IGRA instead of a TST, and that a second test should be performed if the initial test is positive.
Current commercial IGRAs include the QuantiFERON-TB Gold from Qiagen and the T-SPOT.TB test from Oxford Immunotec.
For active TB disease, the task force strongly recommended performing acid-fast bacilli (AFB) smear microscopy rather than no microscopy in all patients having pulmonary TB. It also recommended performing rapid molecular drug susceptibility testing for rifampin with or without isoniazid — such as with Cepheid's Xpert MTB/RIF — using respiratory specimens from individuals who are either AFB smear microscopy-positive or who tested positive using Hologic's Amplified Mycobacteria Tuberculosis Direct test and meet a number of other criteria.
The group also strongly recommended mycobacterial culture on respiratory specimens for all children suspected of having pulmonary TB and on specimens collected from sites of suspected extrapulmonary TB; and strongly recommended submitting one culture isolate from each mycobacterial culture-positive patient to a regional laboratory for genotyping.
The task force stopped short of making strong recommendations for molecular testing as a first-line diagnostic method, but did make conditional recommendations for using nucleic acid amplification tests (NAATs) — such as the Hologic or Cepheid assay — on patients suspected of having pulmonary TB. Explaining the conditions for this recommendation, the task force noted that "in AFB smear-positive patients, a negative NAAT makes TB disease unlikely. In AFB smear-negative patients with an intermediate to high level of suspicion for disease, a positive NAAT can be used as presumptive evidence of TB disease, but a negative NAAT cannot be used to exclude pulmonary TB."
"These guidelines develop a structured approach to testing, recommending that doctors test for latent TB in patients who are at risk for infection and who would benefit from treatment, and for TB disease in patients who have signs and symptoms of the disease," David Lewinsohn, lead author of the guidelines and professor of medicine at Oregon Health & Science University, said in a statement. "Even though TB disease is not common in this country, it's important that doctors remember it's still around, and that they should test patients when appropriate."
The new guidelines have also been endorsed by the European Respiratory Society.