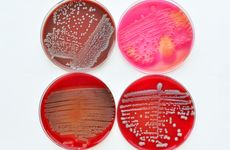 NEW YORK (360Dx) – Each year more Americans die from sepsis in the hospital than from any other cause.
To address this, a bolus of companies over the past year have plunged into the market, developing rapid tests to identify the condition that kills about 300,000 Americans each year. In December, Nanomix joined the mix, announcing it is developing a point-of-care test leveraging an electrochemical biosensor platform and enzyme- and immune-based assays to simultaneously probe for three biomarkers.
Pending regulatory clearance, the test is expected to be used at the point of care in critical and emergency situations. Hospital intensive care and emergency centers, as well as urgent and other care centers connected with hospital networks, are the primary targets for the technology, Nanomix said, adding first-responder markets are another market opportunity.  
Its test runs on the company's system, a nanomaterial-based biosensor platform dubbed eLab, which uses a microfluidic cartridge and enzymatic assays and immunoassays to identify lactate enzymes, a marker of tissue profusion; c-reactive protein, a marker of inflammation; and procalcitonin, a marker of bacterial infection. Nanomix had been working on developing a test for the platform since 2009.
Nanomix said that the eLab uses a "managed microfluidics" approach. A disposable microfluidic cartridge makes a pneumatic and electronic connection with the instrument, and the pneumatic connection allows for the use of vacuum and pressure that "enables very precise control of sample processing," according to Nanomix.
The test requires a single drop of the patient's blood, bypassing the need for a blood culture that can take more than two days to complete, Nanomix said, adding its test can determine whether a patient has sepsis within 10 minutes.
A key component of the eLab system is that it provides a measurement of the infection load, addressing a crucial step in the sepsis protocol — whether a patient needs to immediately receive treatment, such as a high dose of antibiotics, Nanomix President and CEO David Ludvigson said in an interview.
Characterized by the body's overwhelming response to infection, sepsis can damage tissue or lead to organ failure and death. Each year, more than 1.6 million hospital visits in the US result from the condition, and while the risk of death from sepsis increases 7.6 percent for every hour that treatment is delayed, as many as 80 percent of sepsis deaths can be prevented with rapid diagnosis and treatment, according to the Sepsis Alliance, a charitable organization run by people inside and outside of the healthcare field who committed to battling sepsis.
Additionally, sepsis has economic costs. Each year, it accounts for more than $20 billion in healthcare spending in the US, according to the National Center for Health Statistics.  
As Nanomix assessed what tests to develop for its platform, it recognized that effectively identifying patients with sepsis was "an unmet need that … the platform could handle very well," Ludvigson said.
One problem that hospitals face is that when confronted with a patient with a medical condition that may be worsening — but for which there is no clear diagnosis — the approach has been to send the patient to the emergency room, even if it isn't necessary, Ludvigson said. But hospital providers are reevaluating whether that may not be the best practice.
"A lot of these providers are in remote urgent care centers and elderly homes that are not physically part of the hospital, but that are part of the hospital mandate," he said. "They are looking more carefully at potential savings in treating patients at the point of care instead of incurring the cost of transporting them and treating them in an emergency department."
Nanomix's technology addresses this challenge because clinicians would be able to apply it at the point of patient care, prior to transportation to an emergency department, Ludvigson said.
If Nanomix successfully commercializes its test, it will enter an increasingly crowded field in the sepsis diagnostics space. Over the past year, a number of companies, using an array of technologies and products ranging from molecular tests to biomarkers, have flooded the market.
BioMérieux provides several options based on molecular technology, a procalcitonin biomarker, and MALDI-TOF mass spectrometry that enable physicians and laboratorians to not only identify pathogens leading to sepsis, but also to understand how well a patient is responding to therapies and whether they should be given antibiotics.
In July 2016, Roche and BioMérieux each separately received US Food and Drug Administration 510(k) clearances for procalcitonin assays to test for the risk of severe sepsis or septic shock. The same month, Accelerate Diagnostics submitted a de novo request to the FDA for premarket approval evaluation its Accelerate Pheno system and Accelerate PhenoTest BC kit for positive blood culture samples.
Meanwhile, London-based DNAe said in August 2016 that it expects to start clinical trials this year for a diagnostic test based on semiconductor DNA analysis that it believes will provide rapid, accurate results at the point of need for bloodstream pathogens that could lead to sepsis.
And in November, T2 Biosystems, the maker of a diagnostic assay that uses magnetic resonance technology that does not require a blood culture, announced a collaboration with Allergan to develop a panel to detect Gram-negative bacterial species and antibiotic resistance for patients with serious bacterial infections, including infections leading to sepsis.
Product Pipeline
Nanomix said it plans to initiate clinical trials of the sepsis panel by mid-2017, and if successful, seek both CE marking and 510(k) clearance by 2018. It also has plans to obtain a CLIA-waiver from the FDA that would permit use of the test in urgent care centers.
Internal testing by Nanomix scientists, its clinical partners, and outside evaluators have demonstrated that the eLab produces results equivalent to those generated by expensive central laboratory testing systems, the firm said.
A Japanese pharmaceutical company with an interest in sepsis diagnosis has an investment in Nanomix, though Nanomix would not disclose its name.
The pharma company will retain the rights to market the test in Japan, while Nanomix will retain the rights to market it elsewhere.  
The firm said that it expects to sell the sepsis cartridge, which will be consumable, for around $15, and the instrument for around $5,000.
The company has raised $30 million to date and expects to raise another $5 million in a new funding round to support clinical trials. To date, the Japanese pharmaceutical partner, small venture capital firms, and high net-worth individuals have funded Nanomix, Ludvigson said.
Beyond sepsis, Nanomix said the eLab instrument can operate with assays for multiple diseases and conditions. The firm is also developing tests for cardiovascular disease, using troponin as a biomarker, and infectious diseases such as hepatitis B and C.