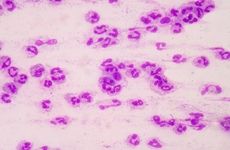 NEW YORK – Mologic is developing a multimarker point-of care diagnostic test using lateral flow technology that it anticipates launching in Europe next year.
The diagnostic test, which is being evaluated as part of a University College London Hospitals (UCLH) study, is part of the developer's mission to redefine lateral flow technology.
In an observational study at UCLH, clinical investigators are validating a biomarker panel that detects emergent sepsis within 10 minutes, Mologic said. Unlike most traditional lateral flow tests that use a single analyte in testing for a medical condition, the Mologic technology includes six undisclosed host-response biomarkers, enabling sophistication in testing for a disease with complicated characteristics, Mologic's Medical Director Joe Fitchett said in an interview.
Mologic anticipates using the results of the study as part of a submission for CE marking and expects to have regulatory clearance to launch the test in countries that accept the designation next year. The firm is also aligning its studies with the requirements of regulators implementing European in vitro device regulations that will go into effect in May 2022, Fitchett said.
Mologic expects to use the results of the current study and additional studies that it is planning in preparation for a submission for clearance with the US Food and Drug Administration in 2022, he said.
Bedfordshire, UK-based Mologic has spent years working to improve on lateral flow technology leveraging the core design developed in part by Paul Davis, its founder, which became the basis of the first lateral flow pregnancy test, one of the most popular uses for lateral flow technology. Over many years, and with financial support from organizations such as the Bill and Melinda Gates Foundation, the firm has "been diving deeper into the basics of lateral flow with an objective to redefine it," Fitchett said.
For the platform being validated during the current study, "we're keeping everything on the input side of the device as simple as possible," Fitchett said. "Multiple biomarkers in a diagnostic test often require different fluid requirements per biomarker, simply based on different abundance levels, so we've had to design a test that splits different biomarkers with different buffer requirements," Fitchett said.
The test, with four internal flow channels, enables receiving results based on a single whole blood draw. "No buffer needs to be added; you put the sample into the reader and then run the test," speeding and simplifying the testing process, Fitchett said.
The four internal channels enable testing for the six biomarkers, and the platform has the flexibility to allow integration and validation of adjunct markers that may also prove to be important in the diagnosis of sepsis, a condition that is particularly tricky for clinical practitioners and carries a high mortality rate associated with the length of time it takes to diagnose and treat, he said.
Mologic said it anticipates that its multi-biomarker panel will provide rapid, clinically actionable results with the potential to transform how sepsis care is delivered.
The clinical investigators conducting the UCLH trial expect to have a clearer view of the technology's potential when they complete the collection of results within the next few months, Mervyn Singer, the trial's lead investigator and a professor of intensive care at UCLH, said in an interview.
The investigators have finished enrolling 550 patients, presenting mostly at intensive care units and emergency departments.
He and his colleagues became interested in implementing the technology, he said, because of its potential as a near-bedside tool that provides rapid results with better performance than existing markers currently used for sepsis diagnosis, including C-reactive protein and procalcitonin.
A growing number of healthcare practitioners have recognized that single markers for sepsis diagnosis are not delivering sufficiently specific results. "One of the problems of early disease diagnostics is there's not one magic biomarker that works," Singer said. "You need a combination of things that will yield a more accurate result."
In current practice, clinicians diagnose patients suspected of sepsis by recording the medical history and looking for signs and symptoms of infection. They use non-specific markers, such as measurements of temperature and white blood count, for example, that may suggest an infection, Singer said. Patients are frequently treated unnecessarily with antibiotics on this basis, because elevation of these markers could mean that the patient has a condition not triggered by a bacterial infection.
For more specific analysis of a sepsis patient, clinicians also use inflammatory biomarkers, such as C-reactive protein and procalcitonin, but the sensitivity and specificity values for these markers are only "a bit better than the toss of a coin," Singer said.
Mologic's main objective with its sepsis platform is to obtain a high negative predictive value with a specificity of greater than 90 percent, according to Fitchett. For this study, the firm is seeking a sensitivity level of 80 percent.
"By combining biomarkers, we have a diagnostic test that is certainly non-inferior to established biomarkers" on levels of performance, he said. "That makes sense because we are using a panel of biomarkers, an approach that accounts for disease heterogeneity. The question now is whether we can hit our targets on the cost of goods and at least match the utility of laboratory tests."
Fitchett noted that heterogeneity associated with sepsis manifests in the way patients present to clinicians. "We see sepsis in patients who present at different times in the disease's progression — some present early, some present late, and there's a curve of disease progression in between." Similarly, heterogeneity is manifested in different responses from different patients to different pathogenic bugs, he said.
Mologic's goal is to ensure that its assay can be broadly adopted, first in the UK where the firm has its headquarters and where the National Health Service requires "low cost, high performance" innovation in the diagnostic tests that it is willing to support, Fitchett said.
"This is lateral flow technology, and lateral flow devices are ordinarily low cost," he said. There will be a price premium associated with the increased level of performance of the Mologic lateral flow test, "but ultimately the technology is affordable," he said.
Singer said that from a clinician's perspective the new technology must demonstrate that it is affordable. Companies marketing sepsis diagnostics "have raised the price of their technologies and tests thinking that hospitals will be rushing to use them," he said, adding that when hospitals add up the price of instruments and testing, they often conclude that they can't afford the products. "The Mologic technology has the potential to be affordable, which to my mind is crucial for widespread adoption," Singer said.
Fitchett said that as a next step, assuming the results of the sepsis study are favorable, the firm and the study investigators anticipate testing a panel that detects bacterial and viral pathogens. The panel is separate from the sepsis panel but could be used in parallel, because determining whether a patient has an infection and whether the infection is bacterial or viral is valuable for clinicians diagnosing sepsis patients, Fitchett said.
Clinicians are too quick to prescribe antibiotics even if tests suggest that they shouldn't, David Brealey, a second investigator in the UCLH study, said in an interview. Therefore, the Mologic platform will need to perform well enough that doctors are willing to embrace it, he said, adding, "There's no point in developing this test if it doesn't change what we do."