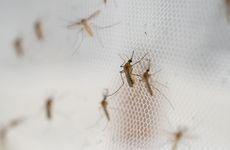 NEW YORK – The Liverpool School of Tropical Medicine has spun out a new company to provide diverse diagnostics services to partners, as well as to cultivate its own menu of platforms and tests. The newly minted firm, called iiDiagnostics, has multiple missions, according to its chairperson Janet Hemingway, already has a headcount of 17 employees, and is set to soon pilot a test for monitoring insecticide use in India.
"There was clearly a need for specialist contract research activity around validation of diagnostics and also development of some of the diagnostic technology," said Hemingway, who is also a professor of insect molecular biology at LSTM.
"There are a lot of companies out there that offer generalized services around diagnostics, but we had some very specialist activity, particularly around insect vector control diagnostics and things that will work against insects resistant to insecticides," said Hemingway.
Hemingway is also the director of the Infection Innovation Consortium, or iiCON, which is led by LSTM and involves Liverpool University Hospitals Foundation Trust and the University of Liverpool, as well as the companies Unilever, Evotec, and Infex Therapeutics. Set up in 2020, iiCON has partnered with firms to develop anti-infectives, diagnostics, and preventive products, and has raised £174 million ($228 million) to support its program.
According to Hemingway, LTSM decided to set up iiDiagnostics (pronounced, "aye-aye diagnostics") to better interface with diagnostics partners, one that takes advantage of the expertise contained in LTSM, but that does not "disrupt the day-to-day research activity of the school" and has a "more streamlined offering for industry."
Some of the company's expertise consists of LTSM's Liverpool Insect Testing Establishment, a dedicated facility housed within LTSM's vector biology department that tests new insecticides or repellents against insects for commercial partners. This represents one part of iiDiagnostics' activities, said Hemingway, adding that LITE maintains an up-to-date reference collection of highly resistant insects that reflects on a year-by-year basis what is evolving in the field.
"We have got a conveyor belt of high-resistant strains that we can guarantee," said Hemingway. "There is no place in the world that companies can go to for that kind of testing against those validated resistance strains," she said. Companies can either supply products to iiDiagnostics for testing, or iiDiagnostics can supply materials to companies, she added.
Through iiDiagnostics, partners also gain access to LTSM's facilities, which have been accredited by FIND and the World Health Organization. LTSM also has experience with a variety of platforms, ranging from lateral flow tests to antibody, antigen, and molecular assays.
Indeed, the second strand of iiDiagnostics' activities is geared more toward such classic diagnostics. Hemingway noted that the company has access to clinical samples related to various infectious parasites and viruses that are well characterized. "We can look at diagnostics coming from any company and be able to validate them against those strains," Hemingway said.
There is also a licensing agreement in place covering sensor technology developed at Liverpool John Moores University that enables iiDiagnostics to manufacture, market, and distribute tests based on the platform. The technology in question was developed within LJMU's Built Environment and Sustainable Technologies Research Institute. According to the iiCON website, it consists of a sensor supported by AI analysis and can be used for noninvasive diagnostics. Potential applications include the quantification of insecticide concentrations on surfaces, as well as to measure parasites in peripheral blood. Hemingway said the technology is both patented and patent pending but declined to discuss it in detail. It also has not yet been published, she said.
According to Hemingway, the Bill and Melinda Gates Foundation has bankrolled research into the use of the sensor for several years to support its application in measuring the amounts of insecticide sprayed as part of malaria control efforts in low- and middle-income countries. Current methods to test for the amount of insecticide are not reliable, Hemingway said, and the sensor platform in development could change that.
"That is, we believe, going to be an effective quality assurance method for all countries in Africa and Asia that use indoor residual spraying," said Hemingway. She said that a prototype is going to be deployed to India soon, and that the Gates Foundation has agreed to pay for the first batch of tests in order to prime the market for what will be iiDiagnostics' launch.
In the meantime, the company is also looking at developing an application to measure parasites circulating in peripheral blood, using the same sensor technology. "We are looking at it as a patch that you can wear on your arm," said Hemingway. This application is at proof of principle in animal models, she said, and will move to human subjects later this year or next. "If that works, we will take over the manufacturing and distribution of that test," she said.
Supporting others
While only being a month old, iiDiagnostics has already had a deal organized via the International Vector Control Consortium, a UK charity set up by the Gates Foundation and LSTM in 2005. That contract was worth £1 million and has given the company a revenue stream that iiDiagnostics can build on as it moves forward. Hemingway said iiDiagnostics also has closed smaller deals in recent weeks with other partners.
As a third strand of its business model, Hemingway added that iiDiagnostics is eager to work with other companies to develop tests for "niche markets," which she referred to as the "no-so-commercially attractive market for neglected tropical diseases," which are found mostly in low- and middle-income countries. "There might be a big market there, but the margins that companies might be able to make on a diagnostic is tiny."
The company is specifically courting firms in northwest England, specifically in Liverpool and its environs, which is host to numerous small diagnostics firms, she said. "We want to offer them support to get those products out into the market," said Hemingway. "We see ourselves as part of the ecosystem."
Here, she said the company is interested in supporting any diagnostics in the broad area of infectious disease. These would include antimicrobial resistance and common bacterial and viral infections, she said, as well as resistance diagnostics for bacteria, parasites, and insects, along with the "full range" of infectious tropical disease diagnostics.