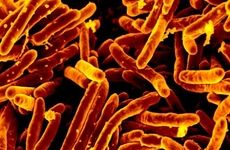 NEW YORK (360Dx) – The market for interferon-gamma release assays (IGRAs) for detecting latent tuberculosis is growing rapidly in more industrialized areas of the world, a trend that is expected to continue in the wake of recently issued recommendations from a number of expert organizations and as peer-reviewed evidence for the tests' effectiveness mounts.
However, in resource-poor areas of the world, the usefulness of IGRAs is limited, making them no better than the Mantoux tuberculin skin test (TST), a method with its own shortcomings that has been the only real latent TB testing alternative for decades, according to experts at the World Health Organization and Foundation for Innovative New Diagnostics.
As such, IGRA testing appears to have found a sweet spot in two major markets: countries with a relatively high TB burden despite having medium to high levels of economic development; and highly developed nations that historically have had a low TB burden but are adopting new strategies to make sure one of the deadliest diseases on the planet remains under control.
According to the latest statistics from WHO, TB is one of the top 10 causes of death worldwide, and is the leading cause of death among infectious diseases. Although TB incidence has fallen by an average of 1.5 percent per year since 2000, this rate needs to accelerate to a 4 percent to 5 percent annual decline to reach the first milestones in 2020 of the WHO's ambitious "End TB Strategy," which aims to reduce TB deaths by 95 percent and cut new cases by 90 percent by 2035.
The WHO defines latent tuberculosis infection as a state of persistent immune response to previously acquired Mycobacterium tuberculosis antigens without signs of an active infection. Over the past 20 years it has been commonly accepted that about 30 percent of the world's population has latent TB; however, according to a new mathematical analysis published in October by researchers from the London School of Hygiene and Tropical Medicine, that number may be closer to around 25 percent, or about 1.7 billion individuals worldwide.
Although identifying and treating active TB cases is the highest priority, especially in the developing world where it is a much greater scourge, long-term infection control and eradication depends largely on accurately identifying latent TB cases and predicting which ones are likely to progress to active disease. If left unaddressed, the current latent TB infection burden alone will likely prevent achievement of the targets outlined in the "End TB Strategy," the London researchers concluded.
Essentially two companies compete in the IGRA market: Qiagen, with its QuantiFERON-TB Gold (QFT) and QuantiFERON-TB Gold Plus (QFT-Plus) assays, and Oxford Immunotec with its T-SPOT.TB test. Both tests use tuberculosis peptides to simulate the presence of a specific TB protein, and both are visual readout immunoassays of whole blood that measure the immune response to these peptides. The Qiagen assay measures interferon gamma (IFN-g) released from white blood cells in infected patients, while Oxford Immunotec's test measuring the number of IFN-g-producing cells, or "spots."
Qiagen sells both assays in territories recognizing CE marking, though it aims to eventually completely replace QFT with the more sensitive QFT Plus test. In the US, Qiagen only currently markets QFT, but last month it submitted a premarket approval application for QFT Plus to the US Food and Drug Administration. Meanwhile, Oxford Immunotec's test is both CE marked and FDA approved.
Both companies have seen substantial growth in their TB testing revenues. During a conference call held earlier this month to recap its fourth quarter and 2016 earnings, Qiagen noted that it achieved about $143 million in QFT sales in 2016, a record growth pace of 25 percent year over year at constant exchange rates, cementing the product as one of the company's top organic growth drivers.
In December 2015 Qiagen said that its QFT Plus would be used to provide TB testing in multiple laboratories for individuals who recently immigrated to England as part of a new TB control strategy initiated by the National Health Service three months earlier. In addition, in 2016 Qiagen won separate tenders from the Taiwan Centers for Disease Control and the Republic of Korea (South Korea) CDC to provide QFT testing for new nationwide latent TB screening programs; and last month it said that the South Korean Armed Forces would begin using QFT to screen more than 340,000 recruits this year.
Meanwhile, At the JP Morgan Healthcare Conference this past January, Oxford Immunotec CEO Peter Wrighton-Smith noted that the firm has sold a total of 9 million TB-Spot tests, approximately a third of which it sold over the last year. And in November, Wrighton-Smith noted during the company's third quarter earnings call that quarterly TB revenue of $22 million grew 23 percent over the prior year, with US sales growing 29 percent year over year.
A year prior, in November 2015, Oxford Immunotec had announced that it, too, had been selected to provide TB testing for UK laboratories implementing the NHS' TB control strategy. "We remain focused on converting the UK NHS tender wins into actual test volume," Wrighton-Smith said at the time. "Volumes from the NHS tender are growing, are in line with our expectations at this stage, but remain small in relation to the total opportunity."
Oxford Immunotec does not release its Q4 and full-year 2016 earnings until later this month.
And the market is expected to continue growing. In a recent interview, Greg Whiteside, senior director, business and medical lead for immune monitoring at Qiagen, said that various market estimates have placed the latent TB testing market at between 40 million and 120 million tests per year. Qiagen models the market at around 60 million tests, he added, and last year, it sold just over 7 million tests, while this year, it expects to sell more than 9 million tests.   
"We're sitting somewhere around the 15 percent penetration mark, so there is a lot of room to grow," he said. "The skin test still holds more than about 80 percent of the market globally. So there is a lot of runway yet for us to further penetrate."
It is worth noting that as the IGRA market continues to grow, so do the stakes in an ongoing intellectual property battle between Oxford Immunotec and Qiagen. In 2015, Oxford Immunotec sued Qiagen (and Quest Diagnostics and LabCorp, which sell QFT) for allegedly infringing patents underlying the T-SPOT.TB test.
Qiagen declined to comment on the lawsuit citing company policy. Oxford Immunotec's Wrighton-Smith said in an interview that his company has "nothing to lose."
"Even if we … lost, nothing would change from today because we've got complete freedom to operate, they're our patents, and Qiagen doesn't have any patents on us" he said. "So we would lose nothing … apart from the money invested, obviously, in pursuing the action. But even then we'd gain the consolation prize of demonstrating to the community that we're prepared to defend our IP to the hilt."
That may not be the case, as the latest documents filed in the lawsuit reveal that Qiagen has initiated an attempt to invalidate Oxford Immunotec's patents, asserting that they cover unpatentable subject matter — specifically, that the peptides used in Oxford Immnuotec's test to simulate a TB infection are products of nature.
Growth factors
Although both companies have offered their assays for several years, the recent acceleration in sales appears to be due to a number of factors, first and foremost that IGRAs, by and large, are more accurate than the only alternative, the TST, a finding that has been published in dozens of peer-reviewed papers.
In addition, it is generally agreed that IGRAs are less subjective and more convenient than the TST, which involves a physician injecting a Mycobacterium tuberculosis protein derivative under the skin of a patient's arm. The patient must then return to the physician's office between 48 and 72 hours later for a visual assessment of the reaction that results if a patient is infected. IGRAs, on the other hand, require only a single patient visit to conduct the test, and results can be available within 24 hours.
In a series of interviews, Qiagen's Whiteside underscored some of these advantages. "First, with QFT you have a much more accurate test," he said. "The specificity is much higher, up around 99 percent, so you avoid a lot of the false positives that you can have with the TST. That false positivity, depending on the cohort you are screening, can really vary."
For instance, in patients who have been previously vaccinated for TB (bacilli Calmette-Guerin, or BCG, vaccination) the TST specificity is recognized as being around 60 percent, said Whiteside, who has also served as senior director and head of global product management for TB and transplant diagnostics at Qiagen. "We haven't been doing BCG vaccination in the US in several decades; however, globally about 92 percent of people are getting BCG vaccination at birth," Whiteside said. "Most immigrants are getting the BCG vaccine, so it does impact many of those who have been prioritized for screening."
Another advantage of IGRAs is that they are "an objective lab-based test," Whiteside added. With the skin test, "a lot of error can be introduced through subjectivity, and it takes a lot of skill in placing the [purified protein derivative], as well as then interpreting it. When you have to pull out the ruler and measure the induration, it does have a lot of subjectivity."
In a separate interview, Oxford Immunotec's Wrighton-Smith generally echoed Whiteside's comments, but offered up some thoughts about why IGRAs may not yet be embraced by the entire medical community as clearly superior to skin testing. IGRAs are more accurate than the skin test, he noted, and generally, the field agrees that they are also more specific.
"We happen to believe they're more sensitive than the skin test, although that is not yet a universally held opinion, partly because there is no gold standard, so it's difficult to get definitive proof," Wrighton-Smith said. "If the only other test for latent TB is a skin test, how do you prove you're better than that? But I believe and we have ample evidence that we're more sensitive and specific than a skin test."
Scientific, professional, and government organizations in the US have in the past year taken stock of the alarming rise in latent TB, as well as the growing evidence of the advantages of IGRAs for latent TB testing, and as a result have issued recommendations on new TB screening strategies. Whereas TB was once controlled in the US through public health measures, it has recently again become a relevant primary care issue: The US Centers for Disease Control and Prevention last March reported that active TB incidence in the US plateaued (at approximately three cases per 100,000 people) between 2013 and 2015 after two decades of annual decreases.
In September, the US Preventive Services Task Force issued a "B" recommendation — meaning there is high certainty that the net benefit is moderate, or moderate certainty that the net benefit is moderate to substantial — for screening for latent TB infection in populations at increased risk. However, it noted that both TSTs and IGRAs are suitable for this purpose. The task force stopped short of recommending IGRAs outright in any particular population, instead deferring to previous guidelines issued by the CDC stating that IGRAs may be preferable for patients who have received the BCG vaccine or may be unavailable for a follow-up visit.
Then, in December, a task force convened by the American Thoracic Society (ATS), Infectious Diseases Society of America (IDSA), and CDC published new guidelines in the Journal of Clinical Infectious Diseases stating that latent TB testing in the US be performed using an IGRA, rather than a TST, in patients five years and older who do not have active signs of the disease but are considered at high risk. This demographic includes those who live with a person with TB, who immigrated to the US from a high-burden TB country, or who are located in high-risk settings such as a prison. The guidelines, which were endorsed by the European Respiratory Society, also noted that a TST is acceptable when an IGRA is not available.
The new guidelines "may not necessarily expand or change the TB screening market, but it does put on the radar of all the primary care physicians that IGRAs are an alternative to the TST," Qiagen's Whiteside said. "I think what we will see is a more rapid adoption in the primary care setting, and this covers a number of different screening scenarios such as immigration screening, student screening, et cetera."
The ATS/IDSA/CDC guidelines also recommended that physicians perform a TST rather than an IGRA in healthy but high-risk children younger than 5 years, although it noted that this recommendation was conditional and was supported by low-quality evidence.
"My personal belief is that they're plenty sensitive enough in children, better than the skin test. It's just difficult to provide definitive proof," Oxford Immunotec's Wrighton-Smith said. "And I think that at the moment this is one area in the developed world … [where] the major gripe with IGRAs in young children has more to do with the fact that drawing blood from a young child is more invasive than placing a skin test, and that's fair. Intravenous blood draw is more invasive than a small injection in the skin."
IGRA drawbacks
Perhaps the biggest knock against IGRAs is their performance in developing countries, where the TB burden tends to be the highest, and where individuals are more likely to succumb to the disease due to co-morbidities and lack of advanced treatment options.
In 2011, the WHO issued a policy statement on the use of IGRAs in low- and middle-income countries. In it, the WHO concluded that there is "insufficient data and low-quality evidence on the performance of IGRAs" in these countries, and that both IGRAs and TSTs are unable to accurately predict the risk of infected individuals developing active TB disease. In addition, it concluded that because IGRAs are "more costly and technically complex" than TSTs with only comparable performance, they cannot be recommended as a replacement for TSTs in resource-constrained settings.
Karin Weyer — a co-author of the policy statement and coordinator of the WHO Global TB Programme unit for laboratories, diagnostics and drug resistance — said in a recent interview that the statement was technically due for an update in 2016, but that the organization decided to hold off because it had no reason to believe that the recommendations would change.
Weyer noted that perhaps the biggest drawback with both IGRAs and TSTs is their inability to identify those latent TB carriers who are likely to convert to active TB.
"At the moment we have what is called preventive therapy, which is administered to individuals who are thought to be infected but have not yet developed active TB," Weyer said. But clinicians are reluctant to practice preventive therapy, because they must be absolutely certain that a patient does not have active TB. By only prescribing them one or two drugs, she noted, they are at risk of developing multi-drug resistance.
She said that most doctors would rather overtreat patients, meaning that "if there is clinical suspicion of TB, even though all diagnostic tests might be negative, especially in high HIV burden settings, they would opt for full treatment — which is fine from the perspective that first-line TB treatment isn't toxic, but it commits a patient to six months of unnecessary treatment while there is not exploration of a differential diagnosis."
The WHO, she added, is pushing for preventive therapy as part of its disease-reduction goal, "but we face these barriers that there is no reliable test, and there is a very low threshold before clinicians would start full TB treatment."
Claudia Denkinger, head of the tuberculosis and hepatitis program at the Foundation for Innovative New Diagnostics, echoed Weyer's thoughts on the need for a test to ID those likely to progress to TB disease, but also underscored the WHO's findings regarding test cost in low-income countries.
"If you compare a test that's on average five times more expensive than a skin test, it would have to have a lot more added value to justify an investment in that," Denkinger said. "If you look at the performance [of IGRAs], it just doesn't justify that."
Furthermore, Denkinger added, the variability of IGRA test results is an issue.
"There are a lot of influences that can affect the performances of IGRAs," Denkinger said. "Examples relate to different steps of the test: the volume of blood you take … [and] the time to processing and also the processing time itself. The allowable range that's specified by the test manufacturer for these steps is insufficiently narrow. This can contribute to lots of variability in test-to-test results."
This is a particularly salient issue in some of the main indications for latent TB testing: in HIV patients or in healthcare professionals where serial testing is desired.
"You simply cannot recommend these tests at the current threshold for this repeat testing," Denkinger said. "[Researchers] … are trying to get more data [on this], and we'll see if anything comes out of it, but at the moment there is total lack of clarity on how to use these tests and there is a lot of overuse."
Cost effectiveness
Regarding the cost issue, Qiagen's Whiteside noted that the situation is more nuanced than it might seem on the surface. He conceded that the cost of a single QFT test is generally four to five times more expensive than a skin test, which costs in the neighborhood of $5.
"But you're talking about the cost of reagents," Whiteside said. "When you're talking about implementing a screening program … every cost-effectiveness paper that we have seen points to QFT being more cost-effective than a skin test." The reasons for this, he noted, include the fact that the skin test also involves the cost of two physician consults and possibly more follow-up visits due its high false-positive rate. "All those downstream costs are avoided by having the accuracy and much higher specificity with QFT."
Wrighton-Smith added that IGRAs require only one visit by the patient, which saves time and improves compliance as many patients don't return for the skin-test read.
"I think [IGRAs] can also save the healthcare system money, because for the skin test, although the reagents are cheap … it is actually a very expensive test to run because of all the manpower required to administer and read it, and chase people down for a second visit," he said. "And the downstream consequences of the inaccuracy of the skin test costs in immediate healthcare dollars."
Regarding variability, Whiteside said that in general, Qiagen's indeterminate rate is less than 1 percent. "On the argument around what causes variability, you can argue that the skin test … is even worse. With the skin test you have so many causes of subjectivity," such as misreads; whether a patient was immunosuppressed, which has been shown to have an even greater effect on skin test results than with QFT; and biases in reading.
"If five different people read the same skin test … you will get about 60 percent different responses," he said. This lack of expertise in reading skin tests is nullified by the objective optical density readout of QFT, he added.
Wrighton-Smith agreed, noting that "while IGRA lab tests do have variability, that variability is far more controlled because it's done in a regulated lab environment, whereas with a skin test, differences in the placement, the injection of the reagent, as well as the reading, are well known and well documented to be very [problematic]. So I think IGRAs are more reproducible for those reasons."
But Wrighton-Smith also noted that Weyer and Denkinger generally have valid points about the performance of IGRAs in the developing world, but that these issues are much less of a concern in more developed nations trying to keep their TB incidence rates in check.
"WHO and FIND are lukewarm on IGRAs, because their primary emphasis is on the high-burden TB countries [like] Cambodia, sub-Saharan Africa, and so on," he said. "And they're quite right — IGRAs will never play a significant role there, because an IGRA is a test for a TB infection. What's the point of doing a test that tells you what you already know, which is that everyone is infected? You might as well just treat everybody."
In addition, "these tests are sophisticated, complex immunological tests, and the laboratory structure just doesn't exist for these tests in the developing world," Wrighton-Smith added.
On the opposite end of the spectrum from some of these low-income, high-burden nations are countries like England and the US, "where TB rates are really low," and people who are diagnosed with the disease can be treated to prevent transmission to others, Wrighton-Smith said. "Because ultimately, this is how you eradicate a disease. Latent TB screening is really a tool best employed when TB rates are low and the country has the appetite and income for preventive healthcare."
In between these two extremes are countries like Japan, China, and South Korea, which have some of the highest TB rates of all developed countries in the world, and have the economy and infrastructure to implement nationwide screening programs.
"You'll find that as countries go through that continuum of economic development and healthcare infrastructure and development … they've got the TB rate under control, and want to do more to control and eradicate TB, and that's where IGRAs come in," Wrighton-Smith said. "The WHO is obviously not focused on that, and … I don't disagree with them. They have a different emphasis, and the world challenges for TB are very different than they are in the US."
Qiagen's Whiteside noted that his company "has always advocated for risk-based screening in alignment with the WHO, and support their recommendations. And WHO guidelines are very clear. They advocate a prevention strategy that includes identifying and treating both active and latent TB in countries where the incidence is less than 100 per 100,000, and where there is middle to middle-high income. … And there are really high-risk groups such as HIV co-infected and pediatric patients. That's all per the WHO guidelines, and we completely concur with those, and go out and advocate the same when we're promoting our test into the developing world and countries that fall into the different WHO classifications."
Nevertheless, with a relative dearth of promising new biomarkers for latent TB detection, the WHO will be closely watching for new data showing that IGRAs can be of more use in the developing world.
"I think the most important breakthrough would be if [IGRAs] can reliably distinguish those that are under the point of converting their infection to active disease, because the earlier one can intervene in those patients and put them on the appropriate therapy, the better," WHO's Weyer said. "And it would also have huge benefits for … individuals who are infected with multidrug-resistant TB, where you really want to know as early as possible whether the infection is turning into active disease. But we would have to wait for the data to inform any policy decision."
That data is beginning to trickle in. Whiteside said that Qiagen has about 30 ongoing trials of QFT Plus in various stages of completion around the world, and that he expects multiple publications from those trials to be published in the next year and a half.
Just this week, a team led by researchers at Stanford and including scientists from the UK and South Africa published a study in Lancet Respiratory Medicine showing that QFT can be useful in predicting which children infected with M. tuberculosis are at greatest risk for progressing to full disease based on the relative values of interferon-gamma measured in their blood.
"We found that QFT testing in a high-burden, BCG-vaccinated population can identify children at highest risk of subclinical disease or imminent progression to tuberculosis disease, who might benefit from more intensive diagnostic and chemotherapeutic interventions," the researchers concluded.
"What we are hoping is that this will show the international community — the WHO, CDC, and those creating guidelines — that QuantiFERON testing can be reliable in kids, and that the quantitative values may be important, so we may need to look at different thresholds than we use in adolescents or adults," Jason Andrews, an infectious disease researcher at Stanford and corresponding author on the study, said in a statement.
This study assessed QFT, Qiagen's first-generation test, but Qiagen said it has seen compelling evidence that QFT Plus may show even more promise in this regard.
"Really the holy grail of TB testing is one that can ID those that are infected and are likely to progress to active TB," Whiteside said. "That's what some of the early data on QFT-Plus is suggesting. That could be the real game changer in the developing world. The new version of the test does indeed do a better job of predicting progression."
Oxford Immunotec's Wrighton-Smith also noted that additional papers will soon be published demonstrating the effectiveness of his company's test, T-SPOT.TB, and suggested that the tipping point for IGRAs replacing skin tests is fast coming regardless of whether new data is released.
"We have 500 peer-reviewed publications on T-SPOT already, so one more paper isn't going to make much difference," Wrighton-Smith said. "I think there is more than enough evidence that IGRAs are more sensitive as well as more specific than the skin test. But in a world where you can't definitively prove that with a slam-dunk paper, you can only ever give indirect evidence, and that means the laggards can remain laggards for quite some period of time."
He added that it is encouraging that various governments and organizations around the world continue to support IGRAs, "but … the [medical] community, being generally risk-averse, is being very cautious in endorsing IGRAs and perhaps that's appropriate. But I think the evidence is becoming more and more incontrovertible."