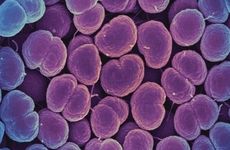 NEW YORK (GenomeWeb) – Since 2010, Florida has witnessed a massive spike in sexually transmitted infections. Many of these STIs cause sweeping problems because they are initially asymptomatic, and many patients are unaware they are infected, leading to further infections in multiple Florida populations.
In an attempt to address the issue, the Florida Department of Health in Broward County and the AIDS Healthcare Foundation (AHF) recently opened a new location for the Broward County Wellness Center, a sexual health clinic in Ft. Lauderdale devoted to rapidly diagnosing STIs in asymptomatic carriers, including those with HIV, gonorrhea, and chlamydia.
For gonorrhea and chlamydia testing, the clinic is using the GeneXpert platform and associated real-time PCR assays from Cepheid, a Danaher company. In addition, the clinic hopes to employ a strategy through which patients self-collect samples for testing. Taken together, the clinic may be able to diagnose a patient's status in less time than it typically takes for a doctor's appointment.
The AHF has been working with Florida health officials for the last seven years, collecting data and identifying people with potentially high-risk behavior. The majority of patient samples, however, were delivered to state-run laboratories, which require at least two weeks to process and return for clinical diagnosis. Most patients either declined to return to the clinic a second time for test results or receive any form of treatment.  
The Broward Wellness Center began accepting patients in July and does not require insurance or any forms of payment, and will be the first sexual health clinic to integrate Cepheid's CT/NG cartridge to provide test results within hours versus days, according to Cepheid's director of solutions Jacqueline McDowell.
Cepheid's GeneXpert platform running the US Food and Drug Administration-approved Xpert CT/NG cartridge can provide a 90-minute turnaround time for gonorrhea and chlamydia results. Clinicians can also customize the device to run a specific number of tests they need at the time, preventing delayed results for the patients.
McDowell explained that "the GeneXpert device doesn't need specialized people, real estate, or lots of space." The key cornerstone behind Cepheid's technology is the ability to deliver test results in real time instead of waiting weeks results, so that a clinician can manage that episode of care almost immediately, versus causing delays and transmission risk opportunities.
AHF's original sexual health center opened in 2013 and treated about 150 patients a day. With the GeneXpert platform, the newly renovated building can now accommodate 200 to 250 patients a day, according to McDowell.
To further streamline the diagnostic process, AHF has also partnered with Healthvana, a mobile health application through which patients can receive their sexual health results via text message.
According to a recently issued statement from the AHF and Florida DOH, the center is also currently providing free rapid HIV testing and linkage to HIV primary care, as well as free syphilis screening and treatment.
It is unclear which products the clinic is using for these tests. Representatives from the center did not respond to interview requests in time for this publication. However, Abbott is mentioned in the statement as another partnering company.
Cepheid's Xpert HIV assay is not yet approved by the FDA, but McDowell said that "there is the opportunity to explore the use of our cartridges for HIV when available."
Causes of STI Explosion
UCLA professor of medicine and STI expert Jeffrey Klausner, who is not involved with the Florida clinic but has worked with AHF, said that Florida's surge of STIs is largely due to socio-economic factors and high-risk behaviors.
"Since the recession, there's just been a continued destruction of the public health system and resources; closures of clinics, shutdown of clinic hours, loss of staff, and Florida has never had a particularly robust public health system for sexual health," he said.
In southern states, a social stigma persists around sexual education and sexual health. Discussion of these health topics are not quite as open or frequent as other places in the US, increasing the risk of transmission among low-income neighborhoods.  
In Florida alone, there is a high prevalence of HIV in men having sex with men who do not use proper STD prevention techniques. According to McDowell, the percentage of people on pre-exposure prophylaxis is significantly higher in places like San Francisco or New York than in Florida, whether the reason is due to monetary, socio-economic or educational issues.
Embarrassed to even appear at the clinic, many patients with venereal diseases feel discouraged and decline to have themselves tested in spite of the health risks. This in turn increases the spread of easily preventable STDs like chlamydia and syphilis.
Cepheid and AHF are also therefore pushing for patient self-collection, increasing the power for autonomy and self-care. According to McDowell, patients "can self collect for gonorrhea and chlamydia if the clinic and providers wish to do so. This really improves compliance and patient satisfaction."  
The organizations believe patients will less likely to feel discouraged to visit the clinic if they self-register, self-collect, and only communicate with a doctor for clinical results.
In this regard, McDowell said that Cepheid hopes to follow the blueprint of a similar program it helped implement in the UK called Dean Street Express, where CT/NG testing is also conducted with self-collected specimens. Cepheid recently claimed that 175,000 CT/NG tests were run there in 2015.
Last year researchers also published a study of patients in Papua New Guinea showing that using patient-collected samples with Cepheid's human papillomavirus assay yielded comparable results to physician-collected samples.  
"The more comfortable we make people feel about service deliveries increases their likelihood of coming in and [the] sooner they're able to detect whether they have an infection and intercept the disease," said McDowell.