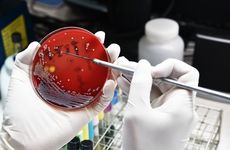 NEW YORK ─ During 2021, numerous test developers pressed ahead with plans to develop assays to diagnose sepsis ─ a condition that requires an especially quick diagnosis and can be fatal when it is not properly treated.
Some developers devised ways around use of blood cultures, a time-consuming process that can slow down testing, while others forged partnerships or obtained funding to move tests closer to commercialization.
Many tests are already in the market to help clinicians diagnose sepsis, a condition in which the body reacts to an infection in such a way that it can lead to tissue damage, organ failure, and death if not recognized and managed early.
Current tests, most often run in a laboratory, include molecular assays that identify infection-causing pathogens and protein biomarker tools that detect levels of procalcitonin, C-reactive protein, or interleukin 6, which is also a biomarker of severe SARS-CoV-2 infection.
Patients suspected of having the condition often present with symptoms that mimic other ailments, making it difficult to tie symptoms with the disease.
As a result, many firms are developing tests to improve on the current offerings, and almost all technologies in development have a singular objective ─ detect the condition or the risk of progressing toward it as quickly as possible.
One way to do that is to develop a test that eliminates a time-consuming step ─ obtaining a blood culture prior to identifying a sepsis-causing pathogen, which is needed prior to conducting most current phenotypic and molecular tests. A blood culture used to determine whether a type of infection is present can take between 24 and 72 hours.
In the pipeline
Along those lines, in January, Bremen, Germany-based Molzym told 360Dx it is developing an automated, multiplex sepsis test along with Fraunhofer to detect a broad range of pathogens from patient samples within five hours.
Called AutoSepT, Molzym's platform would remove unwanted host DNA and incorporate specially designed PCR primers to detect sepsis and other infectious microbes. The test is in early development but Molzym said it could seek US Food and Drug Administration for it around 2023.
In the meantime, San Francisco-based Cytovale kicked off a 600 patient, multisite clinical trial this year to evaluate the performance and clinical utility of a high-speed imaging platform called IntelliSep. Using technology licensed from the University of California, Los Angeles, the company is developing a platform to diagnose numerous immune-mediated medical conditions and believes its technology may be able to provide an assessment for the risk of sepsis in 10 minutes while eliminating a blood culture.
Researchers at the Singapore-MIT Alliance for Research and Technology are also leveraging an individual's immune response to infection with a view to eliminating a blood culture. Their test uses deterministic lateral displacement microfluidics to quantitatively measure immune cell biophysical signatures in relation to real-time activation levels of white blood cells.
Presymptom Health told 360Dx it believes a multimarker blood test it is currently evaluating in a clinical study could detect sepsis a few days before a patient develops symptoms, far earlier than current tests. To detect signatures of a dysregulated host response to infection, the Wiltshire, UK-based startup is developing an RNA-expression test for PCR platforms used in hospital laboratories.
Inflammatix also uses the analysis of gene-expression biomarkers. In March, the Burlingame, California-based company said it is using some of a $102 million Series D financing to obtain regulatory clearance and pursue commercialization for its rapid InSep test for acute infection and sepsis. It is developing the immune-response test to improve triaging of patients and support decision-making in the emergency department and other acute-care settings.
In November, the company announced the award of $12.1 million by the US Department of Health and Human Services' Biomedical Advanced Research and Development Authority (BARDA), part of a contract obtained in 2019 worth up to $72 million if all options are exercised. The BARDA funding supports the development of its sepsis assay and other gene expression tests in the Inflammatix product pipeline.
The Combating Antibiotic-Resistant Bacteria Biopharmaceutical Accelerator (CARB-X), an organization tackling the rising threat of drug-resistant bacteria, also awarded contracts to sepsis test developers in 2021, including a $3 million in non-dilutive funding to GenomeKey in April to develop a sepsis test that would deliver results in four hours with information about bacteria that are causing an infection and which antibiotics would be most effective. The firm said on its website that its test uses artificial intelligence to make decisions about antimicrobial resistance and describes which genes and mutations inform AMR decisions.
The organization also awarded $11.6 million to newborn screening and pediatric testing firm Baebies in April for the development of a point-of-care test for neonatal sepsis. The award included up to $3.9 million in initial funding and up to an additional $7.7 million for reaching project milestones.
Baebies said it aims to develop the test using its digital microfluidics-based Finder instrument to detect bacterial pathogens in a 125 µl whole blood sample within 15 minutes. The test would also include a 15-minute post-blood culture molecular analysis for pathogen identification and antibiotic sensitivity, and measure genetic host-response markers unique to neonatal populations to distinguish between inflammatory responses.
In June, CARB-X announced an award of up to $578,000 to Tucson, Arizona-based Accelerate Diagnostics to develop fiber optic technology to diagnose sepsis or the risk of sepsis. The award supports the development of a compact instrument and research into the potential application of a fiber optic technology called stimulated Raman spectroscopy that aims to identify bacteria within 15 minutes from a positive blood culture with minimal sample processing.
Separately, Accelerate Diagnostics President and CEO Jack Phillips said in a call to discuss the firm's second quarter financial results that he had noticed US antimicrobial stewardship teams were starting to reorganize, he said, and there was an increasing focus among hospital antimicrobial stewardship teams on how to manage sepsis and other infectious diseases beyond COVID-19. This is "more of a prominent discussion today than it has ever been over the past year, and we expect this trend to continue," Phillips said.
Meanwhile, T2 Biosystems CEO John Sperzel said during the company's first quarter earnings call in May that while COVID-19 "presented a new and challenging opportunity," the firm intends to focus on altering the standard of care for sepsis testing in hospitals involving blood cultures by providing PCR testing using its T2DX instrument
In Q3, the company generated a US sepsis test panel utilization annualized run rate of $115,000 per legacy sepsis instrument, representing 55 percent growth compared to the prior year period.
In October, T2 announced that BARDA had exercised an option that will provide it an additional $6.4 million of funding under a contract with a total potential value of $69 million if all contract options are exercised. The funding will be used to further develop the T2Resistance Panel, which is a direct-from-blood test designed to detect antibiotic resistance genes associated with sepsis-causing pathogens.
The market for sepsis diagnostic testing motived some firms to collaborate and share competencies. Marcy l'Etoile, France-based BioMérieux announced it will distribute Specific Diagnostics' antibiotic susceptibility testing platform, the Specific Reveal Rapid AST system, through its distribution network in Europe. Combining the AST system for bloodstream infections with BioMérieux's products increases labs' ability to provide fast results in cases of critical infections such as sepsis that require urgent and appropriate treatment, it said.
In June, NanoDx announced a licensing agreement for use of IBM Research's metal-oxide semi-conductive compatible nanoscale sensors to expand rapid testing for COVID-19, traumatic brain injury, sepsis, and stroke, among other indications. Southborough, Massachusetts-based NanoDx is developing a point-of-care diagnostics platform that uses nanosensor technology to detect and quantify biomarkers from a small fluid specimen in less than two minutes. 
In October, Chicago-based Prenosis said it is expanding a partnership with Basel, Switzerland-based Roche Diagnostics to accelerate and improve the detection of sepsis. The two firms began collaborating in 2020, and as part of the expanded agreement, Chicago-based Prenosis is expanding its NOSIS dataset. The partners will also work to gain clearance from the US Food and Drug Administration for the Prenosis Sepsis Immunoscore and Roche Elecsys IL-6 assay.
In November, the US Department of Defense awarded Prenosis up to $4.3 million for the development of its technology for the early detection of sepsis in warfighters at the point of care.
Additionally, a couple of firms executed initial public offerings to support the development of sepsis and related tests.
Lumos Diagnostics announced it completed an Australian initial public offering and is planning to use the proceeds to expand its respiratory test portfolio. The firm is adding new assays that are complementary to FebriDx, a single-use assay used to help clinicians quickly identify a bacterial infection requiring an antibiotic and prevent a serious bacterial infection or sepsis.
In the US, Bluejay Diagnostics went public in November on the Nasdaq. The Acton, Massachusetts-based diagnostic test developer raised approximately $21.6 million, saying it will use the net proceeds from the offering for general corporate purposes and to support the development and marketing of its first product, the IL-6 Sepsis Triage test. The assay is being developed to provide sample-to-answer results in approximately 24 minutes, helping professionals to quickly make decisions about triage and treatment.
In other sepsis diagnostics news this year, Richmond Hill, Ontario-based Qvella said it is preparing to launch an automated cartridge-based system to speed up detection of pathogens from positive blood cultures. It also began clinical trials this summer for its rapid PCR-based diagnostic test system and an assay to detect bloodstream infections including sepsis.
Further, Advanced Animal Diagnostics said it is entering the market for human point-of-care testing with a hematology analyzer it believes could match the performance of laboratory-based systems for detecting the risk of severe infections like sepsis.
And in November, Seattle-based Immunexpress obtained 510(k) clearance for its SeptiCyte Rapid sepsis assay. The test distinguishes sepsis from noninfectious systemic inflammation in patients suspected of having sepsis and provides results in about an hour while running on the Idylla platform developed by Mechelen, Belgium-based Biocartis.