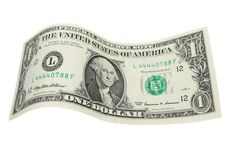 NEW YORK (360Dx) – University of Washington researchers are developing a low-cost paper-based diagnostic platform that integrates quantum dots, a cellphone camera, and an ultraviolet light-emitting diode to detect infectious diseases at the point of care.
The components of the test that they are producing, the researchers said, are so inexpensive that the tests could potentially be purchased for $1, and be used with any existing smartphone to read the result.
The test, if commercialized, could broaden the potential to detect diseases such as flu, HIV, and many others that can be detected using the lateral flow immunoassay concept, Paul Yager, a professor in the department of bioengineering and a leader of microfluidic test development at the University of Washington, said in an interview. The target markets for the platform and its various applications, he said, are testing in low-resource settings in developing countries that are located far from central labs, and at-home testing in developed countries.
In a study published last week in the Journal of Analytical Chemistry, the researchers described the test platform that leverages cell-phone quantum dot imaging to enable ratiometric measurements with different types of smartphones and without the complication and expense of needing to integrate optical filters.
They noted that ratiometric imaging with an unmodified smartphone camera improved the contrast and attenuated the impact of variability in excitation intensity, enabling the practical application of a POC lateral flow immunoassay for influenza A with nucleoproteins that had been spiked into a simulated nasal matrix.
Yager said that such a test has the potential for broad adoption. "There are very few infectious diseases for which there's not some form of antibody-based test that either grabs onto a piece of the pathogen or finds an antibody that the body produces against the pathogen," he said. The University of Washington platform is applicable to such tests, he said. 
In their study, the researchers achieved limits of detection of 1.5 and 2.6 femtomoles obtained on two mobile phones — 10 times more sensitive than imaging gold nanoparticles with a scanner and greater than two orders of magnitude more sensitive than imaging gold nanoparticle-labeled assays with mobile phones. Use of the proposed filter-free mobile phone imaging scheme is a first step toward enabling a new generation of highly sensitive point-of-care fluorescence assays, the researchers concluded in their paper.
Lateral flow immunoassays promise low-cost, point-of-care detection of infectious diseases, but they generally suffer from poor limits of detection, Kamal Shah, a coauthor of the University of Washington study, said in an interview.
One factor that contributes to poor analytical performance is a reliance on low-contrast chromophoric optical labels such as gold nanoparticles. "The problem with gold nanoparticles is that you are looking at a dark line against a white background, and that format has a low contrast ratio," he said. "Ultimately, there is a performance cap or maximum sensitivity that such a test can have. One needs about 100 million to 1 billion particles of the biomolecule of interest to be able to detect it."
The researchers noted that previous attempts to improve the sensitivity of paper-based diagnostics include replacing chromophoric labels with enzymes, fluorophores, or phosphors. However, each one has a disadvantage, including either the expense of increased fluidic complexity or the need for device readers with costly optoelectronics, Shah said.
Many lateral flow applications can benefit from the use of readers over a visual-only readout, primarily to increase sensitivity, Bernhard Weigl, director of the center for in vitro diagnostics at Intellectual Ventures Global Good, an invention and investment company, said in an interview.
He noted that reading systems allow a degree of quantitation and they enable practical multiplexed readouts that are visually too complex to be read error-free. Further, they provide a link to data management and dynamic clinical algorithm-enabled diagnostic systems.
"The use of unmodified phones such as those described in this paper represent a real advantage and increase in practicality of the method," Weigl said, adding that the method described in the University of Washington paper enables reading of fluorescent strips, which can be very useful.
Visually read lateral flow tests for STDs, strep, RSV, and influenza would benefit from increased sensitivity, because they are only "marginally sensitive enough," Weigl said.
Low-cost paper diagnostics usually rely on cameras in the mobile phones for making a quantitative optical readout, but there is "huge variability" in their cameras, Sameer Sonkusale, a professor and microfluidic test developer at Tufts University, said in an interview.
That means that diagnostics do not work across all camera models, he said. Further, optical attachments such as filters add additional variability that limits sensitivity.
"This [study] solves the problem by making a device-independent imaging system," Sonkusale said. "This is a clever approach that would make paper diagnostics more practical by eliminating variability in imaging using phones."
Sonkusale's group at Tufts University is among a cadre of developers looking to commercialize low-cost microfluidic platforms and tests leveraging smartphones. His team has opted for wax paper and screen printing in the design and manufacture of a diagnostic testing platform with a view to developing a "do-it yourself, low-cost diagnostic test that almost anyone could build and that can target multiple analytes."
Others also developing smartphone-based diagnostic tests include researchers at the University of South Florida who are developing a mobile point-of-care version of a laboratory-based enzyme linked immunosorbent assay that they believe could broaden the type of testing that can be done in a doctor's office.
Also, Purdue University researchers have fabricated a microfluidic test prototype from paper that could eventually be used at the point of care to detect levels of glucose, uric acid, L-lactate, ketones, and white blood cells that are used in the clinical analysis of liver and kidney function, malnutrition, and anemia.
Many current point-of-care diagnostic tests, such as pregnancy tests, use lateral flow technology that incorporates a porous network in which particles such as gold nanoparticles and antibodies are dried down. A biological sample is added to one end of that test and as liquid flows through, it hydrates the dried down antibodies and detects biomolecules of interest.
"Diagnostic tests for many infectious diseases are often based on this principal because it's very low cost and easy to use and most people know how to operate a pregnancy test, which means that they can piggy back off that format with an easy-to-use user interface," Shah said.
The University of Washington group said that it is able to preserve the low cost inherent in this concept and significantly improve on its level of sensitivity by incorporating the fluorescent quantum dot molecules, an ultraviolet light emitting diode, and a smartphone.  
Fluorescence-based tests that are done in laboratories require "extremely complicated equipment that costs on the order of tens of thousands of dollars," Shah said. They have a light source that emits light at specific wavelengths, optical filters that control the wavelengths of light that pass through them, and various lenses and other optical tools that focus the lenses, he said.
"The problem with all of these is that they are costly and bulky, and people in the home or in a doctor's office aren't going to have these bulky instruments available," he added. His group aims to leverage the benefits of fluorescence-based methods, such as improved sensitivity, and offer them in a test that is simple and easy to use, as well as inexpensive and portable.
Yager, Shah's colleague, said that he and his fellow researchers have been developing microfluidic tests since 1993 and that they have accumulated intellectual property using developments in lateral flow test technology, paper microfluidics and assays, and very sensitive and sophisticated paper tests.
"We have a stack of IP and willing principal investigators who are actively pursuing commercialization of this and many other types of similar tests," he said. Because cell phones are ubiquitous and can significantly reduce the cost of testing, they would play a prominent role in a lot of these tests, he added.
Yager said that the University of Washington researchers are still mulling which test application to select for their go-to-market product. "The general rule of thumb … is to select a first product that you believe you can do effectively, where you have an advantage over current or future potential competitors, and where you think you can make the test effectively and rapidly at low cost."
In their study, the researchers tested the platform for detection of influenza A because it has some of the worst symptoms but is among the most treatable strains of flu, Shah said.
In 2011, Yager's lab received National Institutes of Health funding to investigate the potential of developing more sensitive flu tests, as standard lateral flow tests aren't sensitive enough to clinically diagnose the virus, Yager said.
Antiviral drugs are useful for slowing or stopping the disease and they make people less infectious, but they are "only effective early on in the infection," he said. Waiting more than 48 hours reduces their effectiveness, but very early on, the viral load is lower and more difficult to detect, he added.
As a result, rapid tests that are sensitive enough to quickly detect flu have the potential to not only help individuals but also help reduce the spread of the flu. "It could save millions of lives so there's a real priority in making an influenza test that is even 10 times more sensitive than existing lateral flow immunoassays," Yager said.
Tuft's Sonkusale noted that there is cost associated with USB-powered light emitting diodes and reference quantum dots in the manufacture of the University of Washington paper microfluidic. However, the cost of these accessories in the context of mass production "is not expected to be high," he added.
Shah said that the cost of its microfluidic test components is so low that they could be manufactured at scale for less than $1. Users would still need smartphones, he said, but the platform is robust enough to enable use with any smartphone.