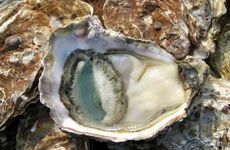 NEW YORK (360Dx) – University of Washington scientists said on Monday that they have developed an approach that increased the accuracy and resolution of biomarker-based tests, including tests for HIV, Zika, and cancerous tumors, by using a material that was first isolated from shellfish.
The scientists said that by adding polydopamine, a polymer coating, they could increase the sensitivity of standard bioassays — including ELISAs, microarrays, FISH, and immunohistochemistry tests — by as many as 100 to 1,000 times.
"By boosting the sensitivity of these tests, we can enable more accurate medical diagnoses earlier in a disease or condition, and enable more certainty and less waste in the research process," Xiaohu Gao, a UW professor of bioengineering who led the research team, said in a statement.
Gao and his colleagues recently published their approach — enzyme-accelerated signal enhancement, or EASE — in Nature Biomedical Engineering.
The researchers wrote that they have a "simple, universal 'add-on' technology…that converts the ordinary sensitivities of common bioassays to extraordinary ones, and that can be directly plugged into the routine practices of current research and clinical laboratories."
Their assay employed "ultrafast and localized deposition of polydopamine at the target site," which enabled it to capture a large number of reporter molecules, leading to detection-sensitivity enhancements "exceeding three orders of magnitude."
They noted that the new approach appears "particularly effective because it preferentially boosts the specific signal correlated with the presence of a target analyte while leaving background levels unaffected."
The researchers said that their approach also "allows for the direct visualization, in tissues, of the Zika virus and of low-abundance biomarkers related to neurological diseases and cancer immunotherapy."
Their approach involves the use of two biochemical components, dopamine and horseradish peroxidase, or HRP, a common protein enzyme used to speed up the rate of reactions in biomedical research. The researchers said that they discovered that HRP can connect dopamine molecules to form polydopamine, which accumulates on the surfaces of reaction vessels, such as small Petri dishes. The presence of polydopamine "substantially increased test sensitivity," the researchers said.
While coating nanoparticles with polydopamine, lead author Junwei Li, a UW doctoral student in materials science and engineering, noticed that HRP can react with dopamine to form polydopamine, and that the approach "is substantially faster than existing methods to make polydopamine."
Why the addition of polydopamine boosts bioassay sensitivity is not understood, however.
Notably, using EASE, Gao and his colleagues were able to detect the presence of Zika virus in the placental tissues of primates, and see which types of cells within the placenta were infected with Zika.
Gao's work is currently focused on applying EASE to even more diagnostic tests and diseases, which could allow scientists to identify pathogens, diseases, and specific cellular proteins even when their biomarkers are present at levels far below the detection threshold of today's standard tests, the scientists said.
"Scientists have been trying to improve the accuracy of these common tests for decades, but solutions often involve entirely new protocols or costly pieces of equipment," said Gao. "Understandably, researchers can be reluctant to invest in unfamiliar protocols or expensive new equipment — but EASE is a simple addition to tried-and-true assays. It's like a software upgrade, instead of changing your operating system."