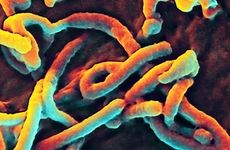 NEW YORK (360Dx) ­– Zalgen Labs has partnered with NowDiagnostics and the Viral Hemorrhagic Fever Consortium to develop a next generation of assays for diseases like Ebola and Lassa Fever and to test them in West Africa.
The new viral hemorrhagic fever tests use Zalgen's proprietary biomarkers combined with NowDx's user-friendly, cassette-based lateral flow diagnostics system that runs on a finger-stick of whole blood. The partners are currently testing the immunoassay-based rapid diagnostic tests (RDTs) for Ebola and Lassa at sites in Lagos, Nigeria, and Kenema, Sierra Leone, and the firms have expanded a pre-existing Lassa test to now include all circulating strains of the virus.
Zalgen was the first recipient of an Emergency Use Authorization for an Ebola rapid diagnostic immunoassay in early 2015 during the West African Ebola outbreak, and that test also received World Health Organization approval, Douglas Simpson, a Zalgen senior advisor and VHFC member, said in an interview.
The firm is a small biotech company also focused on immunotherapeutics. It obtained its viral hemorrhagic fever diagnostics business from Corgenix, where Simpson was CEO, when that diagnostics kit manufacturer was acquired by Germany's Orgentec Diagnostika in 2014. Zalgen carried on with the hemorrhagic fever and neglected tropical disease diagnostics development, but began seeking a partner with manufacturing capabilities to advance the viral assays to the next level.
The core technology in Zalgen's original RDTs has consisted of recombinant assays based primarily on monoclonal antibodies. These are packaged into lateral flow test strips that take about 20 minutes to run and have a list price of around $30 per test, according to the firm's website. It's EUA Ebola test, called ReEBOV Antigen Rapid Test, has a sensitivity of 92 percent and specificity of 85 percent. The firm also sells a number of Lassa virus tests for different strains and clades, including a pan-Lassa assay, and one for Lassa virus Clade IV with sensitivity of 85 percent and specificity of 99 percent.
Despite the fact that its tests are highly specific and sensitive, Zalgen has sought to advance them to the next level with its collaboration with NowDx.
NowDx, meanwhile, has developed a lateral flow immunoassay system and line of products using patented technologies for microfluidics and membranes, according to CEO Kevin Clarke.
"These are rapid assays, along the lines of pregnancy or glucose testing — you prick your finger, touch the device to it, lay it down, and 10 minutes later you get your result," Clarke said.
The assays, which use the firm's AdexusDx test cassette, also stand apart because they do not require any equipment or instrumentation, Liz Slape, NowDx's vice-president of marketing, said. Other lateral flow tests and immunoassays that use whole blood tend to require some sort of addition of buffer or mixing, or mailing of a dried blood spot to a lab, while "this is the only technology where a sample goes directly from a patient's finger right into the device," she said.
"It is a true one-step test," Clarke added.
Based in Arkansas, the three-year-old company currently has seven CE-marked products. These include three toxicology tests for aspirin, acetaminophen, and methanol; three cardiac tests for troponin, troponin/myoglobin, and H-FABP; and an early pregnancy test that detects pregnancy within 48 hours of implantation. The latter test is approved by the US Food and Drug Administration, and the firm has submitted it for CLIA waiver, Clarke said. 
NowDx is also developing tests covering sexually transmitted diseases, such as HIV, syphilis, herpes, hepatitis B and C, and gonorrhea; a line referred to as "Dr. Mom" that contains common illnesses, like strep throat, mononucleosis, pink eye, and respiratory syncytial virus; food intolerances; and screening tests, such as vitamin D, TSH, testosterone, follicle-stimulating hormone, and luteinizing hormone.
The target market for these tests is point of care, but, "The end goal would, of course, be over the counter, if we can get to that point," Clarke said. "Right now, we are focused on getting these products approved and into the hands of urgent care centers, emergency rooms, into the professional market to start with."
The VHFC is a 12-year-old collaboration of academic and industry experts focusing on viral hemorrhagic fevers, Simpson said. Most of its work has been done on Lassa, an endemic virus in Africa, but the group has also done work on Ebola. The collaboration is headed by Tulane University but also includes Harvard, the Broad Institute, Scripps, the University of Texas Medical Branch at Galveston, and has included collaborations with the US Army, University of California, San Diego, and others.
The industrial collaborators, including Zalgen, happen to be mainly involved in biotechnology development, but exclusively with immunodiagnostic components, not PCR, Simpson said.
Along with Zalgen's and VHFC's proprietary biomarkers and expertise, NowDx will now port the existing tests to its easier-to-use format and scale up manufacturing and commercialization, he said.
Both Simpson and Clarke noted that the financial model for neglected disease diagnostics suggests there is not a huge profit to be made with this type of testing. However, both asserted that highly sensitive and specific RDTs can drive testing closer to the patient, which can save lives, time, and money, while also reducing risk to clinicians.
With Ebola, for example, the Zalgen test can provide rapid results for symptomatic patients, and this can assist in triaging into quarantine and initiation of treatment while they wait on PCR confirmation 72 hours later.
"Tropical diseases kill millions of people every year, and anything we can do to make those tests simpler, we're going to do our best to do," Clarke said. "We're focused on being able to do good and being able to provide a test that gives laboratory-quality results right there next to the patient — the financial model is always going to be the challenge; we realize that, and we will address it as we go forward," he said.
Slape added that costs are often associated with R&D, but the firms will be focused on obtaining grant funding and other investment to help support the work. The firm will also eventually seek WHO registration and FDA approval.
Zalgen is also actively seeking grant support for its neglected tropical disease assays, Simpson said. "These are endemic in areas where there are not a lot of resources — occasionally, when something like Ebola pops out and starts killing Westerners, there is a lot more global interest than there would be otherwise — so they really require governmental support to address these kinds of diseases," Simpson said. Development of Zalgen's Ebola test was also supported by the Gates Foundation and Paul Allen Foundation, he said.