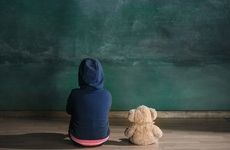 NEW YORK (360Dx) – A study published last month in Translational Psychiatry indicates that clinical testing firm Moleculera Labs' autoimmune biomarkers could be useful in identifying autism patients likely to respond to intravenous immunoglobulin (IVIG) therapy.
The study is part of Moleculera's larger effort to establish the utility of its Cunningham Panel, a set of five markers the company claims can identify patients whose neurological conditions may be in part due to autoimmune dysfunction.
Based in Oklahoma City, the company was spun out in 2013 from the University of Oklahoma Health Sciences Center (OUHSC) to commercialize markers identified in the lab of OUHSC researcher Madeleine Cunningham, Moleculera's cofounder and chief scientific officer.
Cunningham performed the research leading to the panel through work on Sydenham's chorea and then began applying it to study patients with Pediatric Autoimmune Neuropsychiatric Disorders Associated with Streptococcal Infections (PANDAS) and Pediatric Acute-onset Neuropsychiatric Syndrome (PANS). The panel uses ELISAs to measure autoantibodies targeting the dopamine D1 receptor (DRD1), dopamine D2L receptor (DRD2L), lysoganglioside GM1, and tubulin. It also measures the activity of calcium-dependent calmodulin protein kinase II (CAMKII), which is involved in the regulation of various neurotransmitters.
The company has since worked to apply its panel to testing in other neurological conditions where, said Craig Shimasaki, Moleculera's cofounder and CEO, it could be helpful in evaluating whether immune dysregulation might be an underlying cause.
"Many of the antibodies [tested for by the Cunningham panel] attack a specific part of the brain, the basal ganglia, which is responsible for motor movement, emotional control, and other different types of cognitive behavior," Shimasaki said. "And when these antibodies interrupt the functions of that part of the brain, certain neuropsychiatric symptoms can manifest."
"That's not to say that all autism, and all ADD, all Tourette's, all of these disorders are all caused by an immune-mediated dysfunction," he added. "But what we have seen is that a good portion of [these patient populations] may indeed be."
Shamasaki said that to date, the majority of studies evaluating the panel have been similar to the Translational Psychiatry paper, using it as part of larger efforts to investigate the efficacy of therapies like plasmapheresis or IVIG that are being used to treat neurological conditions with a suspected immune component.
He added that more conventional prospective validation studies of the test are "in the works," but acknowledged that the company hasn't yet done "the kind of studies you'd like to see — large multicenter, blinded prospective clinical studies."
Shimasaki said Moleculera has raised $5 million in funding to date and had generated $5.5 million in revenues on sales of around 7,000 Cunningham panel tests. The test costs $925 and is billed to insurers under the CPT codes for the individual analytes. The test is not covered under any formal insurance reimbursement agreements, but Shimasaki said around half of test orders are reimbursed at least in part.
In the Translational Psychiatry paper, on which Shimasaki and Cunningham were coauthors, the researchers looked at whether children with autism with suspected autoimmune encephalopathy (AIE) would respond to treatment with IVIG. To evaluate the patients' likely AIE status they used clinical measures as well as the Cunningham panel, the Paraneoplastic panel from Mayo Medical Laboratories, and markers of immune activation including C3, C4, CH50, C-reactive protein, and erythrocyte sedimentation rate. However, the authors wrote, "as the Cunningham panel was the only frequently abnormal panel, only the Cunningham panel was used to predict treatment response.
The AIE evaluation identified 49 of 82 patients as good candidates for IVIG therapy, with 32 of those testing positive for immune dysregulation, according to the Cunningham panel. A total of 36 patients received IVIG therapy, with 65 percent showing response to treatment based on parent reporting, 52 percent showing response based on the Social Responsiveness Scale questionnaire, and 60 percent showing response based on the Aberrant Behavior Checklist questionnaire.
Based on those figures, the Cunningham panel predicted patient response to IVIG treatment with an accuracy of 81 percent and a sensitivity of 90 percent and specificity of 67 percent based on the ABC scores; an accuracy of 88 percent, sensitivity of 100 percent, and specificity of 75 percent based on the SRS scores; and an accuracy of 88 percent, sensitivity of 100 percent, and specificity of 67 percent based on parent reporting.
Richard Frye, a neurologist at Phoenix Children's Hospital and senior author on the study, said that the notion that some forms of autism may have an immune component is one "that has been gaining steam."
"The idea that there are antibodies directed against the brain goes back around 20 or 30 years if you look at the literature," he said. "But a lot of that work has been done on a research basis, so there has been no real clinical test to actually confirm that these antibodies exist in particular patients."
Frye, who has no relationship with Moleculera, said he found the Cunningham panel compelling in that Cunningham and the company have done extensive research into the antibodies measured by the test. He added that the fact that the test measures CAMKII activation also contributes to its usefulness.
This is because detection of irregular CAMKII activity bolsters the case that a patient's immune function is dysregulated beyond the evidence provided by autoantibody levels alone, Frye said.
"One of the important things when looking at autoantibodies that may disturb any part of the body or brain is to know that they actually are significant," he said. "Just because you have some autoantibodies doesn't mean that they are doing something bad."
He added that Moleculera's work has found that presence of the autoantibodies tested for by the Cunningham panel can increase the activity of CAMKII.
The company "has found a molecular link that in some ways validates that these antibodies are important," he said. "So you are not only measuring the antibodies but also showing that something is disrupting the cellular function and increasing CAM kinase activity, which kind of reassures you that it is just not an artifact."
Despite the apparent usefulness of the panel in identifying autism patients likely to respond to IVIG therapy, Frey noted that more validation of the panel is needed. A study published last year in the Journal of Neurology looking at the test's performance in 53 Swedish patients with PANDAS or PANS and 21 healthy controls found that the test was highly non-specific, with a majority of healthy controls returning positive results.
A correction to that study was later issued, however, noting that the researchers did not collect samples according to the protocol recommended by Moleculera, using a type of blood collection tube that might have interfered with the results.
In any case, Frye suggested that for the Cunningham panel to be used effectively, more work needs to be done to determine suitable patient populations for testing. He cited the example of the Translational Psychiatry study where, he noted, patients were suspected of having underlying immune dysregulation due to the fact that they had not responded to other more conventional treatments for the condition.
"You have to use the test in the right context, he said. "If you use the test for anyone who comes in with some type of mild or non-specific [neurological] symptom, the test is going to fail."
"You have to be very careful," Frye said. "This is a very, I would say, squirrely, area where we don't quite understand things. We are getting an inkling that there are people out there who have this autoimmune component to their psychiatric disease, and it is possible that we can treat them, but we have to better define who they are, both clinically, to see who to use the test on, and then look at the test itself to find how it is best used."