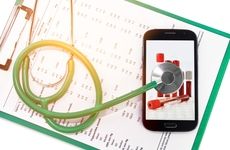 NEW YORK (360Dx) – Seeking FDA approval for its complete blood count (CBC) toolkit, startup Essenlix aims to address the costs and challenges of CBC assays in the clinical space with its smartphone-based instant mobile self-test (iMOST) technology.
Traditionally, clinicians perform CBCs as the first test during a patient's checkup to evaluate their overall health. By measuring the number of molecules such as red blood cells, white blood cells, and platelets, the assay detects a wide range of disorders, including anemia, infections, and leukemia.
However, many clinics do not carry standard CBC machines due to their costs — usually around $10,000 to $20,000 — as well as the need for a trained medical expert to perform the assay.  
"You need a professional to maintain and run standard CBC systems," said Essenlix Cofounder Stephen Chou, who is also an engineering professor at Princeton University. "Because [our technology] is based on a different platform than the base technology, it will allow us to eliminate" typical problems encountered during diagnostic testing.
Founded in 2013, the Princeton, New Jersey-based firm plans to commercialize an assay signal-enhancing nanostructure tool that Chou developed at Princeton University. Realizing that the point-of-care space required accurate, fast, simple to use, and inexpensive technology, Chou's team developed the iMOST platform, which is based on multiple "disciplinary technologies" in addition to the nanotechnology Chou's team originally developed at Essenlix.
Chou explained that Essenlix's technology uses a patient's smartphone, along with a matchbox-sized attachment containing a thin plastic cartridge, and a downloadable app. The patient first pricks his or her finger with the sample cartridge and uses the app to take a photo of the blood sample. The cartridge then measures the concentration of cells in the blood using a combination of artificial intelligence and nanotechnology that Chou coined Nanotechnology-Enabled Artificial Intelligence and Machine Learning, or NEAM.
According to Chou, the iMOST tool requires between 3 and 5 microliters of a patient's blood and can produce diagnostic results in 10 to 30 seconds. He noted that the instrument can also use a variety of human liquid samples, such as saliva and urine. The iMOST CBC assay monitors levels of hemoglobin, white blood cells, red blood cells, and platelets, in addition to other "cell-related parameters."
Chou said that the basic steps for each version of the assay will depend on the biomarker the researcher aims to detect. In addition to performing CBCs, the firm's technology currently detects three types of analytes, including proteins, DNA, and "smaller molecules." In addition, Essenlix is currently developing assays for bacterial and viral detection.
"While for each type, you are using the same format as the other three versions, the specific analyte and reagent on the cartridge will be different," Chou explained. "With each analyte and biomarker, we will have a different nanostructure on the card as well."  
Chou did not disclose the clinical sensitivity and specificity on the technology, but said that the firm's original nanostructure tool can enhance the assay's signal as much as 3 million times that of more standard technology. In addition, he noted that new clinical trials have demonstrated improved accuracy beyond the original numbers. Essenlix plans on announcing the new sensitivity and specificity figures later this year.
"We are using artificial intelligence to make the machine more foolproof for professionals," Chou explained. "We have spent a long time to make the device easy to use."
According to Chou, Essenlix will target the POC and the oncology spaces with its NEAM technology, which was developed entirely in the firm's lab. Because many rural clinics cannot pay for the high maintenance costs and professional requirements of standard CBC instruments, Essenlix hopes the iMOST platform will provide a more affordable testing option for patients.
For cancer patients, especially, Chou believes that clinicians could use the assay to monitor a patient's blood cell levels to ensure they do not drop to critical blood count levels during chemotherapy treatment.
"This smartphone opportunity, and others in the point-of-care research arena, could help inject some objective data into the triaging, [as] a low value justifies a visit for confirmatory testing," Cesar Castro, director of the Cancer Program at Massachusetts General Hospital, said in an email. Castro, who is not involved with Chou's research, noted that "frequent monitoring of [blood] counts would be disruptive for clinic and hospital workflows."  
Chou said that his team has encountered different financial and logistical challenges while developing the blood-based assay. First, he explained that his team had to figure out how to develop "a very simple device that was cheap to produce" in mass quantities.
As his team developed the cartridge-based technology, Chou wanted to ensure the assay maintained high accuracy "under a real condition, outside the hospital, since the operator might not be professionally trained." Therefore, the group had to use artificial intelligence and machine learning, "within our nanostructures and an out-of-the-box approach to guide accuracy."
While he does not see any immediate limitations or safety concerns with the technology, Castro pointed out that a challenge in the chemotherapy space — especially with lymphoma and other cancers — is effectively triaging patients who call in with fevers after treatment.
"If the tool is intended to fully replace the hospital laboratory, then there are various challenges that need to be addressed, starting with how samples are handled and processed before an analysis is conducted," Chou said.
Since its founding, Essenlix has raised over $20 million, Chou said. Major investors include Quadrant Management, Carret Private Investments, and undisclosed "high net worth" investors.
According to Chou, Essenlix is currently waiting on 510(k) approval from the Food and Drug Administration for its iMOST CBC assay as a POC device in clinical labs. The firm will later seek CLIA waiver for the test for use in human diagnostics.  
Essenlix's NEAM technology is entering a bustling and crowded market with multiple firms competing for dominance with their own hematology analyzers. Sysmex recently received CLIA-waived status for its XW-100 Automated Hematology Analyzer, which uses a blood sample to classify and quantify 12 different blood characteristics in order to develop a blood component profile for patients.
Israeli startup Sight Diagnostics also plans to enter the US market with its blood-based OLO diagnostic platform. The firm's tool uses digital fluorescent microscopy and machine-learning algorithms to capture analyze images of blood drawn from a finger prick.
Noting that firms like Sight Diagnostics base their technology on "imaging and machine learning alone to perform analysis," Chou said that Essenlix's technology differs because it uses nanotechnology and is a much smaller platform rather than a "desktop-sized device." While unable to disclose the exact price of the cartridge and smartphone app, he explained that the cartridge will be "very inexpensive for the user," and that the materials cost the firm only "tens of cents" to build per instrument.
In addition, Essenlix is actively searching for academic and commercial collaborators for its NEAM technology.
In the future, Chou envisions the CBC assay initially being used in clinicians' offices during routine checkups. Although he emphasizes that the test is not yet ready for individual diagnosis, Chou hopes to eventually see the test being used in a patient's home if they are unable to attend a clinic.
Castro also noted that the technology could eventually be "an opportunity for outpatients, where they can check at home (no more than once a day) and send data to their oncologists in between visits." However, "scalability … should be emphasized for clinical workflow, [as] it is unclear how the device performs with such metrics."
While Essenlix awaits possible FDA approval for the iMOST platform, it plans to integrate other clinical biomarkers and body fluids in future kits, Chou said. However, he declined to say if the assays will be based on the iMOST platform and which diseases the new assays will be used for in the point-of-care space.
In addition, the firm will pursue global expansion, especially into European and Chinese markets.
"With China, cost is a huge issue ... as well as the access to clinics," Chou explained. "People have to realize that in many parts of the world, individuals are not able to have CBC [tests] due to the lack of facilities and ability to visit [the clinics]."