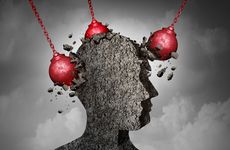 NEW YORK ─ BrainBox Solutions has begun enrolling patients for a clinical trial to evaluate the clinical utility of a diagnostic and prognostic test for mild traumatic brain injury and collect data for a submission to obtain marketing clearance from the US Food and Drug Administration.
The Richmond, Virginia-based company is developing an artificial intelligence-enabled, multimodality approach for the diagnosis and prognosis of mTBI, commonly referred to as a concussion.
BrainBox's multiplex fluorescence immunoassay, granted FDA Breakthrough Device Designation in June 2019, uses a panel of in vitro diagnostic biomarkers to conduct measurements in human serum. The platform combines a quantitative interpretation of results derived from those measurements with computerized neurological assessments to help diagnose mTBI and provide a prognosis report of the likelihood that a patient will experience symptoms after an injury.
According to the FDA Breakthrough Designation indication for use, trained healthcare professionals would run the test on patients aged 18 years or older, who are presenting to an emergency department or urgent care center within 96 hours of head injury.
BrainBox, spun out from molecular diagnostic firm ImmunArray in October 2018, is developing the test for use in hospital laboratories, emergency departments, and point-of-care settings such as urgent care centers and retail clinics, its CEO Donna Edmonds said in an interview.
To support its clinical trial, BrainBox Solutions is using funding from a $23 million Series A financing round closed last December.
"Though we're just bubbling up now, we've been working on this since the end of 2012," Edmonds said.
BrainBox is developing and validating diagnostic assays using a current portfolio of 32 diagnostic biomarkers to position it as a go-to firm for tests that diagnose concussions at the point of care, Edmonds said.
BrainBox obtained the biomarkers through licensing agreements with Johns Hopkins University and the University of California, Los Angeles. It is further developing the biomarkers and associated assays internally and evaluating them for the diagnosis of conditions across the spectrum of traumatic brain injury, which involve mild, medium, or severe symptoms as well as brain bleeds.
As an emergency physician treating patients who present with brain injuries and potential concussions, "I make a best guess at who has a TBI, and with current tools nobody else in this profession is doing any better," said Steven Schorer, an emergency medicine physician at Kaiser Permanente in Sacramento, California. "It is comforting to know that there will be a tool that scientifically and quantitatively evaluates where a person is on the brain-injury spectrum," said Schorer, referring to the BrainBox test.
"In the ER, by far the largest number of concussions are at the mild and moderate end of the spectrum, but we don't currently have a way to identify those people," said Schorer, who is not affiliated with BrainBox.   
Edmonds added that the clinical trial investigators are testing out combinations of biomarkers from eight assays that the company identified as having the highest performance in a previous study called HeadSmart.
While HeadSmart identified biomarkers having the highest performance in the diagnosis of mTBI, the current study, HeadSmart II, seeks to validate that the prioritized markers are indeed the highest performing while trying out other combinations and including neurocognitive assessments to improve performance.
The investigators further anticipate using the results to analyze the sensitivity and specificity of different sets of biomarkers for concussion diagnosis compared to expert clinical diagnosis, and to determine the sensitivity and specificity of the biomarkers for predicting the risk for chronic symptoms compared to the post-concussion symptoms at predefined time points.
W. Franklin Peacock, principal investigator of the BrainBox HeadSmart II study and a professor of emergency medicine at Baylor College of Medicine, said in an interview that BrainBox's test is a step forward because it will enable a physician to decide with accuracy whether a patient has a TBI.
Being able to identify patients who can expect to have symptoms, such as difficulty sleeping, chronic headaches, attention deficit problems, and possibly depression, is highly useful because it can lead to better overall care and potentially prevent future injuries, he said.
"For treatment, the most important thing is to prevent patients from going back to the environment that led to the traumatic brain injury," he said. Though there are no drugs to directly treat TBI, "intervening and getting symptoms under control as soon as possible" can prevent the condition from getting far worse, he added.
"The advantage of a point-of-care device," Peacock said, "is that you can walk anywhere with it ─ to the bedside, soccer field, or hockey rink, for example. You would also want this test in every hospital because you need to use it as close to real time as you can."
Sensitivity and specificity for the best biomarkers in the first HeadSmart trial were in the high 90s percent-wise, he said. An emergency doctor, by comparison, is "terrible at detecting a TBI and whether a patient will have future problems," Peacock added. "Our specificity levels are at about 30 percent."
Damon Kuehl, vice chair of emergency medicine at the Carilion Clinic, an integrated healthcare organization with headquarters in Roanoke Virginia, said in an interview that the clinic's new brain science center plans to enroll patients for the HeadSmart II clinical trial.
"We believe that this can really be a game changer," Kuehl said. "Athletic trainers and emergency physicians don't have anything in their armamentarium that provides an accurate, objective assessment for a TBI."
With current tools, including CT scans and magnetic resonance imaging, it's difficult to develop therapies "because you can't identify the cohort of patients that's going to struggle with this condition," he said. "Probably half of all patients with a concussion are going to be fine in a couple of weeks, but the other half is going to struggle for a period of time, and we can't sort that out right now."
HeadSmart clinical trial
Edmonds noted that HeadSmart II, named for head injury serum markers and multimodalities for assessing response to trauma, aims to enroll up to 2,000 patients from 18 to 20 sites in the UK, New Zealand, and the US. 
The sites include trauma centers, emergency departments, and urgent care settings in health systems and community-based hospitals. The first patients are now being enrolled at several sites that have been involved in the design and development of the study's protocol, including John Peter Smith Hospital and Integrated Emergency Services Group in Dallas; New York-based Stony Brook Hospital; Carilion Clinic in Virginia; Baylor School of Medicine in Houston; and University of Pennsylvania in Philadelphia.
Outside the US, Edmonds noted the University of Manchester in the UK and an undisclosed research center for cardiac and TBI conditions in Christchurch, New Zealand are enrolling patients.
Investigators are aiming to complete the clinical study within 18 months, but because the coronavirus pandemic has reduced the amount of patients presenting to hospitals for conditions other than SARS-CoV-2 infections, estimates of when the study will conclude are somewhat uncertain, Edmonds said.
The origins of the BrainBox test goes back to 2012 when the company licensed a panel of brain injury markers developed by Johns Hopkins University. It licensed a second set of brain injury biomarkers from UCLA in 2018.
For the current clinical study, BrainBox is evaluating assays based on biomarkers in the Johns Hopkins portfolio, but it continues to develop assays using the UCLA portfolio biomarkers, "which have the promise to do even earlier detection for TBI," Edmonds said.
"We're transferring eight assays to a point-of-care instrument capable of running multianalyte tests to determine the best combination of markers with that technology," Edmonds said, adding that she anticipates that the final, cleared test will probably consist of a combination of four assays along with the neurocognitive assessment.
The company forged an exclusive relationship with Boulder, Colorado-based point-of-care testing firm MBio Diagnostics to develop and commercialize a POC mTBI test using the platform and BrainBox's markers.
Last October, MBio announced that it has changed its name to LightDeck Diagnostics, a reflection of its LightDeck platform, which uses planar waveguide technology; disposable test cartridges; and a portable analyzer.
Assuming its platform and test is cleared by the FDA, BrainBox intends to offer customers a TBI evaluation station which consists of an instrument and reader, multianalyte test cartridges, and an iPad to conduct a neurocognitive assessment. Its customers would pay an installation fee of $1,000 or so and each mTBI assessment would cost about $400, Edmonds said.
Edmonds added that Breakthrough Device Designation will pave the way for the company to receive reimbursement for its test from the Centers for Medicare and Medicaid Services. The firm is also in discussions with private payors. "We've done a lot of testing on reimbursement … and dropped all of those potential barriers to adoption," Edmonds said.
For neurocognitive testing the developers have aggregated symptoms into dominant brackets that include headaches; motor deficits such as balance, dizziness, and visual dysfunction; sleep disturbance; memory, attention, and concentration deficits; and psychological disorders such as depression, mood swings, and irritability.
Because it has a broad biomarker portfolio, BrainBox is also focusing on developing point-of-care tests for TBI in the pediatric population. Also, for the future and for further convenience at the point of care, the firm is developing assays for the point-of-care platform that would run directly from a fingerstick of whole blood, Edmonds said.
Biomarker space
The mTBI biomarker space has become increasingly crowded with companies including Abbott, Banyan Biomarkers, Quanterix, and Nanodiagnostics developing diagnostic tests.
The Abbott and Nanodiagnostics assays aim to rule out patients as unlikely to have a concussion, allowing them to avoid a CT scan, which is commonly used to test patients suspected of mTBI. Abbott announced earlier this month that it received 510(k) clearance for a rapid, handheld blood test for TBI.
Speaking about the Abbott test Beth McQuiston, a neurologist and medical director of diagnostics at the firm, said, "Having a blood test for the brain is a huge leap forward in the assessment of traumatic brain injury and concussion. Until now, healthcare providers have had to rely on mainly subjective information to determine if someone has a TBI. Now they'll have a more definitive, objective, rapid tool to help optimize patient care."
McQuiston noted that Banyan Biomarkers licensed two biomarkers ─ GFAP and UCH-L1 ─ to Abbott for use in its point-of-care and core lab devices.
Peacock said that he believes the Abbott test is highly sensitive at ruling out the need for a CT scan after a head injury, "but there's still a 15 percent chance that you have a traumatic brain injury." Therefore, a test, such as that being developed by BrainBox, is critically needed to identify those patients that have a TBI and have the potential to develop concussion symptoms and complications in the future, he added.
Outside the US, organizations are also developing concussion tests. In Finland, Medicortex is developing a testing platform that uses an undisclosed glycan molecule marker whose levels were elevated in testing samples from brain-injury patients during two clinical studies. Researchers affiliated with the University of Geneva and Barcelona's Vall d'Hebron Research Institute have launched a diagnostics firm, ABCDx, focused on biomarkers for brain conditions.
And researchers at the University of Birmingham in the UK are developing a test that uses spectroscopy and would allow for TBI detection at the point of care.