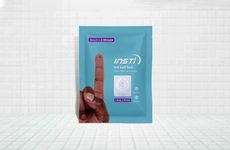 NEW YORK – Rapid in vitro diagnostic maker Biolytical recently received prequalification status from the World Health Organization for its 60-second HIV self-test to detect antibodies to the virus directly from whole blood finger-stick samples. The firm has also begun a national collaboration to evaluate HIV self-testing in Canada that will ultimately support regulatory efforts there, and it is looking into the home-use regulatory pathway in the US as well.
Biolytical is a 17-year-old privately held firm based in Richmond, British Columbia, Canada. It's flagship product — the Insti HIV-1 Rapid Antibody Test for point-of-care use — was cleared by the US Food and Drug Administration in 2010 and CLIA waived in 2012. The firm has since added the HIV-2 target and received supplemental clearance for the dual test — the Insti HIV-1/HIV-2 Antibody Test — in 2015. However, additional regulatory approval would be needed to market the test for at-home use in the US.  
Ryan Bennett, Biolytical's vice president of global business solutions, said in an interview that Insti HIV is the only point-of-care test globally to have four regulatory approvals — clearance from FDA and Health Canada, as well as CE mark and World Health Organization prequalification.
At-home HIV testing provides an advantage over point-of-care testing in that it could potentially capture infections from people averse to clinics or pharmacies who may be transmitting infection unknowingly. But, in the US, for example, cost and sensitivity have been barriers to uptake for home tests. A recent Journal of Clinical Microbiology review describing challenges and solutions for bringing HIV self-testing to scale in the US noted that there is only one test approved here for home use — the OraQuick test from OraSure — and this fact has resulted in "a monopoly and its attendant risks: the test has been described as underutilized by consumers and health agencies primarily due to its cost."
Cost of the Insti HIV Self Test in high-volume countries in Africa is in the range of $2 per test, Bennett said, with costs of up to $18 per test when it is purchased through distributors in certain locations. The OraQuick HIV self-test received support through an agreement between OraSure and the Bill and Melinda Gates Foundation to provide the test in 50 developing countries for $2 per test, as noted in a 2019 publication in the Journal of the International AIDS Society, but the test retails for approximately $40 in high-income countries.
However, OraSure's test is also one of the few infectious disease diagnostics cleared for home-use in the US. The FDA's evaluation of its safety took many years, and no test other test has since followed OraSure's lead.
Aaron Siegler, an author of the JCM review and a public health researcher at Emory University, said in an email that several home HIV tests currently approved in Europe are not approved by FDA, yet have better performance. "This represents a missed opportunity," Siegler commented, suggesting that FDA "should carefully weigh whether burdens of approval have reached sufficiently high levels to limit public access to products that have substantially better performance."
There are also a handful of firms, such as MyLabBox and Binx, that offer HIV testing which requires a patient to mail self-collected samples to a lab, but this type of at-home sample collection has never been reviewed by the FDA, Siegler confirmed.
As noted in the review, blood-based immunoassay tests tend to have a higher sensitivity and specificity than saliva-based tests, and self-testing can theoretically reach people who are reluctant to visit a clinic.
And, while the OraQuick HIV Self-Test remains the only approved test in the US, in Canada there are no self-tests approved for sale.
To battle HIV infections globally, the WHO has prequalified three rapid HIV self-tests — the OraQuick, the Insti, and the Mylan HIV Self Test from Atomo Diagnostics, in 2016, 2018, and 2019, respectively. Having PQ status ensures the test meets standards for efficacy and safety, and allows a test to be purchased by procurement agencies in certain countries and regions.
For point-of-care use, there are more than 20 HIV tests that are used in Africa, but only the aforementioned three have cleared the PQ hurdle to date, Bennett emphasized. Near-patient molecular tests from Cepheid and Abbott have also achieved PQ status.
"Receiving PQ status for a self-test opens the market in Africa, granting us the options to pursue individual country registration," Bennett said.
The HIV self-testing market in Africa is projected to expand in the future, due in part to concerted efforts from non-governmental agencies to drive uptake.
The non-profit organization Unitaid has estimated that global HIV self-test volumes will grow from 1 million in 2017 to 16.4 million in 2020, with immediate growth driven by procurement of HIV self-tests by donors, including Unitaid and PEPFAR, in five countries where HIV self-testing is already available and implemented, namely Kenya, Malawi, South Africa, Zambia, and Zimbabwe.
Adoption and uptake of the Insti HIV Self Test has begun in a handful of countries in Africa, Bennett said, adding that, according to WHO, there are 77 countries around the world that have implemented HIV self-testing at some stage. "Some of those are very early in their pilot testing, others are full-blown," he said, noting for example that Kenya has begun providing access to self-testing in pharmacy locations and online.
The expansion of self-testing in Africa is also being supported by a focused effort from Unitaid and a  nonprofit called Population Services International. The HIV Self‐Testing AfRica, or STAR Inititative, has been taking place in six East African countries since 2017 to drive uptake, Bennett said.
Biolytical has a global direct sales force but also hires in-country distributors and agents to work directly with ministries of health and implementation partners. Postmarket surveillance is also a critical component in these markets. The fact that all the firm's products are manufactured in one facility also helps enable more control over manufacturing and allows the company to react swiftly to anything occurring in the field.
Rick Galli, Biolytical's chief technical officer, said in the interview that the firm's core technology is referred to as immunofiltration or flow-through technology.
In the rapid testing domain, there are essentially two types of technologies used, he said, with the most common being lateral flow. The Insti technology, on the other hand, uses a vertical flow through a membrane onto an absorbent pad.
Immunofiltration as a technology has been in the public domain for years, but Insti is unique in that it also couples immunofiltration with unique antigens and detection mechanisms, Galli said, and it capitalizes on avidities and affinities of the reactions to enable 60-second testing.
The test uses a single free-flowing drop of blood from a finger stick, which is added to the test reagents. It detects both IgG and IgM antibodies produced by the patient's immune system after HIV infection, specifically using anti-HIV-1 IgM antibody capture with immobilized gp41 antigen, which enhances the test's sensitivity for early antibody detection, the firm said in a 2015 Clinical Virology study.  
The Insti can detect infection as early as 21 days after exposure, although these can take up to three months to appear depending on the individual. Acute HIV infections are best detected by molecular tests, with positive results as early as one week after infection, according to a Canadian AIDS Treatment Information Exchange review of HIV testing technologies. Molecular tests and lab-based immunoassays are also used to confirm the results of point-of-care and screening tests, such as the Insti and OraSure tests.
Canadian self-test trials
Point-of-care testing accounts for about 5 percent of all HIV testing in Canada, but there have recently been new plans and funding for scaling up point-of-care testing using Insti in pharmacies and clinics, Galli said. Although the funding infrastructure is still in development, it is likely to include public-private partnerships that will open up procurement and implementation.
Still, Canada has been "laboring a little bit behind other countries in terms of reaching the undiagnosed," he said. In addition to scaling up point-of-care use, the country has begun a large clinical trial of the test for home use.
Sean Rourke, a scientist at St. Michael's Li Ka Shing Knowledge Institute and a professor at the University of Toronto is leading the first-ever study to evaluate self-testing in Canada.
The number of undiagnosed patients is estimated using modeling, and undiagnosed rates in Canada are similar to the US, Rourke said in an email. In 2017, the Public Health Agency of Canada estimated 9,090 individuals with HIV are not aware of their status, equating to 14 percent of people with HIV. These people are also estimated to be the source of as many as half of all new HIV infections.
The current project — funded with C$350,000 ($265,000) from a Canadian Institutes of Health Research (CIHR) center called Research Evidence in Action for Community Heath, or REACH, as well as the Canadian Foundation for AIDS Research — will include 1,000 participants from key populations in Toronto, Montreal, Winnipeg, Saskatoon and Victoria, and will be conducted for 12 to 16 weeks in each location, evaluating whether untrained people can perform the Insti HIV Self Test effectively and interpret their results accurately.
Importantly, the study will generate the final set of data that Health Canada needs for its approval process. If approved, the regulator will license the Insti HIV Self Test for use in Canada, potentially making self-testing devices more accessible to the populations most susceptible to HIV.
"The real issue for this study is to show that people can perform the test and interpret their results," Rourke said in an email. He added that the Insti is also the only point-of-care test approved for use by Health Canada. "This is unfortunate, and we are working to change this — there needs to be more options," he said.
The process for review and approval by Health Canada has improved significantly over the past year or so, Rourke said. The approach is now to get the Insti HIV Self Test approved as soon as possible, and once approved, he and his colleagues will be working across the country "to get it used and accessed in a variety of ways to reach to people who need it most," Rourke said. This includes access in pharmacies, as well as in community-based agencies. "We want to be able to bring the test to the people," he said.
Mel Krajden, the medical director for the British Columbia Centre for Disease Control and a professor of pathology and laboratory medicine at the University of British Columbia, has evaluated strategies for HIV testing in Canada, including a study using pooled samples to bring down the cost of acute molecular testing in a high-risk population in Vancouver. "Self-testing for HIV infection creates another tool to identify HIV infections early," Krajden commented in an email, adding that rapid diagnosis followed by treatment is well known to prevent transmission.
Whether the Insti will ever be available for self-testing in the US remains to be seen. The FDA approval process for home-use testing is "long and costly," Galli said, but the firm is currently analyzing the US market size and potential for that regulatory path.
Because the Insti test is blood-based it would likely require a premarket approval submission, Galli said, rather than a substantial equivalency submission using OraSure's test as a predicate. However, because it is already CLIA waived, "the emphasis would be on usability, rather than device performance," he said, in part because the Insti HIV Self Test is virtually identical to the point-of-care device, but with more simplified instructions for use.
And, Biolytical is also continuing collaborations with US pharmacies for CLIA-waived use of its test. Walgreens, for example, has done pharmacy-based point-of-care testing using the Insti test in the past, beginning in Virginia in 2014 with a program to offer free testing using the Insti test in partnership with Virginia Public Health. In that pilot program the health department reimbursed Walgreens $25 for each test performed.
In the pipeline, Biolytical also has a 60-second hepatitis C test in development using its immunofiltration technology, Bennet said, and the firm plans to evaluate potential markets and decide whether to seek any of the four potential regulatory approvals for this test as well.