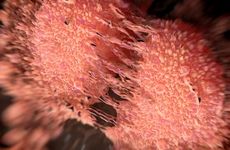 NEW YORK (360Dx) – A team led by researchers at Memorial Sloan Kettering Cancer Center has completed a study looking at the effectiveness of Opko Health's 4Kscore test for assessing the risk of prostate cancer death in patients with elevated prostate-specific antigen (PSA) levels.
In the study published last month in European Urology, the researchers analyzed the test's performance in a retrospective cohort of 1,223 prostate cancer cases and 3,028 controls, finding that it could identify patients who had elevated PSA levels but were at low risk of dying from prostate cancer over the next 20 years.
The results show a similar level of test performance as previous 4Kscore studies but expand upon those studies by having extensive enough patient follow-up data to use death from prostate cancer as an endpoint.
More commonly, studies of the 4Kscore test have used surrogate endpoints such as the results of a prostate biopsy showing evidence of either indolent or aggressive disease, said Hans Lilja, a clinical chemist at MSKCC and senior author on the study. A 2015 study in European Urology by Lilja and his colleagues used evidence of prostate cancer metastasis or death as endpoint, he noted, but, he added, the recent study "is the first one where we have cancer deaths as the primary outcome."
The 4Kscore uses levels of four kallikrein protein markers – total prostate-specific antigen, free PSA, intact PSA, and hK2 – combined with patient age and digital rectal exam status to determine the likelihood of a patient having aggressive prostate cancer. Opko markets the test for use in patients with an elevated PSA score either prior to biopsy or after a negative biopsy to determine their risk of having aggressive disease.
The test, which is based on research initially performed at Sweden's University of Malmo, Finland's University of Turku, and New York's Memorial Sloan Kettering Cancer Center, is intended to tackle two significant challenges in prostate cancer diagnosis and management — overdiagnosis and the inability of biopsies to detect all cancers. Lilja is a developer of the test and a patent-holder on it. He also receives royalties from sales of the test and holds Opko stock.
Opko launched the 4Kscore test in Europe in 2012 through its partner International Health Technology and in the US in 2014 out of its Nashville, Tennessee-based CLIA lab. It now offers the test through the Elmwood Park, New Jersey-based clinical lab Bio-Reference Laboratories, which it purchased for $1.47 billion in 2015.
Opko has published several studies evaluating the performance of the test including in 2015 a 26-site prospective study of 1,012 men scheduled for prostate biopsy that found it could identify aggressive prostate cancer with an area under the curve of .82 and decrease unnecessary biopsies by 36 percent while delaying diagnosis for 1.7 percent of potentially aggressive tumors. However, as Lilja noted, the company had not previously completed a study where death by prostate cancer was the endpoint.
The recent European Urology study looked at men from the Malmö Diet and Cancer cohort, which enrolled 11,506 healthy men unscreened for prostate cancer ages 45 to 73. The men were followed for 20 years, during which time 1,476 were diagnosed with prostate cancer and 317 died from the disease. Lilja and his colleagues made 4Kscore measurements in 1,223 of the subjects diagnosed with prostate cancer and 291 of the men who died from prostate cancer, as well as in 3,208 men who did not develop prostate cancer.
They found that in men over 60 years of age with an elevated PSA score (2.0 nanograms per mL or above), nearly half had a 4Kscore indicating a risk of prostate cancer death (1.7 percent) equivalent to that of a man with a PSA score of 1.6 ng/mL. Men with a 1.6 PSA are not typically biopsied, which suggests that men with elevated PSA but low 4Kscores can also safely avoid biopsy and opt for monitoring instead.
On the other hand, men with an elevated PSA score and an intermediate-to-high 4Kscore had a 13 percent risk of prostate cancer death, indicating the need for more aggressive treatment in these patients.
Lilja said the performance of the test in the recent study matches well with findings from previous studies using surrogate endpoints like prostate biopsy Gleason scores.
"They are all in the same ballpark," he said. "The [studies] seem to be quite compatible with each other."
Lilja said he and his colleagues are now working to determine where in clinical practice the 4Kscore might be most useful and how it compares with other approaches to determining when to biopsy a patient with elevated PSA.
"It's clearly very important to do further risk stratification, and the landscape in terms of what you should do, in terms of the additional risk assessment [tools], has of course, increased," he said, noting the proliferation of tests aimed at helping doctors assess patients with elevated PSA scores.
Competitors of the 4Kscore include the Prostate Health Index, a protein test offered by Beckman Coulter; MDxHealth's PCR-based SelectMDx test; and Exosome Diagnostic's ExoDx Prostate test. Imaging, primarily MRI, is also increasingly used in this setting, Lilja said. He noted that there is little data as of yet that directly compares the effectiveness of these different approaches and added that this is a question he and his colleagues plan to explore.
For Opko, further establishing the test's clinical utility is a major area of focus, particularly in light of the issues it has run into securing Medicare coverage for the test. Medicare contractor Novitas originally issued a positive local coverage determination for the test in May of 2016 but withdrew its determination when contractor Palmetto issued a conflicting LCD that refused coverage of the test.
In its negative LCD, Palmetto highlighted what it deemed a number of issues with the data supporting the test, including insufficient validation in the intended use population; changes to the test model; use of potentially inappropriate study subjects; and a lack of data assessing the value of the test prospectively in a well-defined patient population likely to be considered for biopsy.
In its 10-K filed last month following release of its Q4 2017 earnings, Opko said it is "working diligently to address concerns raised by Palmetto pertaining primarily to clinical utility."
The company said it sold 20,600 4Kscore test in Q4 2017, up 15 percent from the year-ago period.