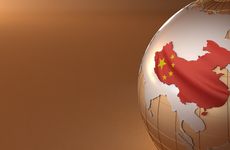 NEW YORK – Despite the ongoing trade war between the US and China, the Chinese diagnostics space remains a robust opportunity, according to industry players and experts. 
But as the Chinese government pushes ahead with its ambitious plan to improve the healthcare of its 1.4 billion citizens, multinational diagnostic companies doing business in the country will need to adapt to a dynamic and evolving market.
Tariff disputes between the US and China have populated recent news headlines, but according to diagnostic companies who have been doing business in China, as well as industry observers, the healthcare space, in general, and the diagnostics market, in particular, should be shielded from any adverse fallout from the scuffle.
As Johnson Zhang, vice president and general manager, Asia-Pacific for PerkinElmer, said in an email, the "Chinese government, from central to local, never closed the door for dialogue and communications with international companies, especially the ones with a good reputation."
Evercore ISI analyst Ross Muken, who was in China in June to meet with various players in the life science and diagnostics arena, added that while "everyone's cognizant of what it could mean for disrupting demand," expecting buyers of healthcare and diagnostic products to switch to other suppliers is a tough ask.  
Moving to a different supply chain is "very hard" in the near term, "and for the most part, most of the stuff you and I look at, there's no perfect substitute," he said in an interview. An end user can't simply say, "'I don't want to use X product anymore, I'm going to use a local product or something else.' And so, in the interim, [they're] pretty hard to dislodge."
The caveat, he noted, is that if the US-China conflict were to drag out or reached a boiling point, then supply chains might have to pivot, posing challenges to foreign diagnostic firms in China.
However, in favor of multinational companies (MNCs) such as Thermo Fisher Scientific, Becton Dickinson, Abbott, and others is the fact that no Chinese diagnostic firm has grown large enough that they could replace such conglomerates. According to a report published this month by The Economist Intelligence Unit (EIU), a research and analysis division of The Economist Group, MNCs had about a 65 percent share of China's in vitro diagnostics market in 2018. And in the market segments where advanced technology is most used — immunodiagnostic, microbiology, and molecular diagnostics in virology — MNCs have an even greater market share, according to the report.
In a presentation earlier this year, Roche, citing data from the Clearstate Market Tracker 2018 China Report, said that it had the largest share of the Chinese diagnostic market at 19 percent, followed by Danaher at 10.6 percent, and Abbott at 8.5 percent. The Chinese firm with the largest market share was Mindray Medical International at 3.9 percent.
According to Muken, while a Chinese equivalent to BD, for example, has yet to appear, in some segments, there are enough local players to put some pressure on MNCs in areas such as routine blood testing and infectious disease testing. "You're talking about high-volume [testing], which is something I think they do reasonably well. … It's where you probably get sort of the most bang for your buck in terms of … trying to improve the lives of the Chinese people," he said.
Overall, though, the Chinese government has been open to foreign medical entities operating in the country, with no signs of any change on that front, said Dave Hickey, worldwide president of BD Diagnostic Systems, adding that China remains a vigorous market. BD's overall China business has risen in the high teens compared to an industrywide low-double-digit growth rate.
Rather than any political hostility between the US and China, he and others said, the biggest influence on how diagnostics firms will continue to operate in China are demographics and government policies.
Shifting to lower tiers
While at the start, MNCs targeted the largest cities — dubbed tier 1 cities — and largest hospital systems — or class 3 hospitals — for their tests and technologies, the focus has been shifting toward tier 2 and 3 cities, or mid-sized and smaller cities, and rural areas, as well as class 1 and 2 hospitals, the mid-sized and small hospitals.
For BD, that change has meant that the company is building clinical microbiology solutions by making the systems "more scalable and automated to meet the needs of a greater variety of clinical labs and test volumes," Hickey said.
A prime driver for the shift to lower-tiered locations and hospitals has been a policy dubbed Healthy China 2030, the EIU report said. Initiated in late 2016, the plan has five overarching goals, as described in a commentary published in 2017 in the journal Values in Health Regional Issues — to improve the health of the Chinese people nationwide; control major risk factors; increase the country's health service capacity; increase the scale of China's health industry; and perfect the health service system.
Taken as a whole, Healthy China 2030's goal is to ensure health equity throughout the country by the year 2030, making "the development of primary care and grassroots healthcare facilities in lower-tier cities essential to the success of the vision," EIU said.
Most longer-term healthcare needs of patients, as a result, will be provided by class 1 and 2 hospitals, community health centers, and rural clinics. Class 3 hospitals, meantime, will manage critical illnesses and diagnose and treat complex cases outside of the capabilities of lower-tiered facilities. As a result, MNCs with revenue streams dependent on class 3 hospitals will need to reconsider their business strategies, the EIU report said.
"For any IVD company that aspires to be a future market leader in China, capturing the class 2 hospital market, which is fast-emerging as a key customer segment that will drive future growth, will be critical," said EIU, which estimated the Chinese IVD market at $9.6 billion. MNCs, "which are still highly focused on sales and marketing efforts to class 3 hospitals, will need to start deepening their understanding of class 2 hospitals to grow in this promising segment and increasing its attention and investment in the segment."  
Along with the Healthy China 2030 plan, other catalysts to the shift to lower-tier cities and hospitals are changes in the standards of living and healthcare decisions being made on the local level, said Joydeep Goswami, Thermo Fisher Scientific's president of clinical next-generation sequencing and oncology.
In time, Chinese citizens in lower-tiered cities and rural locations have become able to pay for tests that have not been covered by the Chinese government. And tests that weren't once covered by the central government are being increasingly covered by local governments, Goswami said.
He also noted that Thermo Fisher's distribution partners in China have gradually redirected their attention away from Beijing, Shanghai, Guangzhou, and other tier 1 cities.
"They might say, 'I'll put a testing facility in the larger markets, but then I will use those testing facilities as a collection point, for example … in more local areas,'" Goswami said, adding that it typically happens as people's ability to self-pay for tests increases. "Then you get more samples being collected from those areas, and at some point, the scale gets large enough that those centers then also adopt the instruments and set up their own facilities — and we expect that will continue to happen."
Being local, others said, has been and will remain crucial for MNCs doing business in China. Muken said that diagnostic companies that have successfully created and maintained a leadership position in the country have been those that have committed to training and building a workforce in China; developed products that meet the specific needs of the Chinese population; and are aligned with the goals of the government.
PerkinElmer's Zhang echoed those sentiments. The firm entered the China market more than 30 years ago, he said, and has worked with the Chinese government collaboratively on diagnostic projects starting with the Sino-Finnish Ministries of Health Cooperating Project to set up a national neonatal screening system.
Since then, PerkinElmer has tested more than 1 billion newborn babies and more than 36 million expectant mothers in China, Zhang said.
"Localization is our core competitiveness in China," he said. PerkinElmer has had R&D and manufacturing facilities in the country for a decade, and many global products are manufactured there and approved by China's regulatory bodies, he added.
As an example of a product targeted specifically for the Chinese market, he pointed to SuperFlex, a chemiluminescent benchtop system, launched this year by PerkinElmer. Targeted to the point-of-care market in cardiovascular diseases, infectious diseases, and gynecology testing, SuperFlex was researched and developed internally in China, manufactured locally, and went through the Chinese regulatory process.
Local, local, local
But if MNCs like PerkinElmer currently have the upper hand in the Chinese market over homegrown entities, that may be slowly changing. Domestic companies have not been able to compete individually against foreign mutinationals because they've lacked scale and the infrastructure to do so. And, as Wendy Shao, head of M&A investments, Asia-Pacific for Bio-Techne, told 360Dx, Chinese diagnostic developers have not had the technological know-how to challenge them. Many of the products produced by Chinese Dx developers have been copycat technologies, and local developers have been more interested in getting their wares out to market as quickly as possible, with quality being sacrificed as collateral damage in the process, she said.
But more recently, Shao said, a change in perspective is happening spurred on by greater investment into local companies by the governments, and, just as important, by the private sector. In April 2018, the Hong Kong Stock Exchange changed its rules to allow, among other things, biotech pre-revenue companies to float their stock. The move was expected to lead to a boom in financing into the biotech sector, including diagnostic firms.
However, only a few companies, so far, have taken advantage of the more liberal listing requirements.
In the meantime, a new stock exchange in China, the Shanghai Stock Exchange's Science and Technology Innovation board, launched just two weeks ago. Considered by some to be China's version of the Nasdaq, it could provide another platform for Chinese diagnostic firms with ambitions to become the next Roche or Abbott.
For now, the largest domestic IVD firms in China are Mindray, Snibe, BGI Genomics, and AmoyDx, according to EIU.
Shao also noted that many students and workers have been returning to China from abroad bringing with them knowledge and skill sets that can be leveraged by local entrepreneurs.
Chinese government policies have also emphasized fomenting local IVD companies. One policy's name telegraphs its existential rationale, Made in China 2025. The policy, issued in 2015, covers 10 sectors, including medical devices. More than just increasing manufacturing capabilities and output in China, Made in China 2025 aims to upgrade the quality of homemade products.
According to EIU, the policy could erode some of the technology edge that MNCs have had over local Chinese diagnostic firms. While the Chinese government continues to encourage foreign and local firms to invest in and develop innovative IVDs, it has prioritized purchasing locally produced diagnostic products and made it harder for foreign manufacturers of IVDs to get regulatory approval, EIU said.
Policies implemented after Made in China 2025 was issued, for example, have accelerated market approval times for IVDs developed by Chinese firms, the EIU report said, noting that a chemiluminescent immunoassay analyzer from a Chinese company could be approved in less than one year, while one developed by an MNC would take between one and three years for approval.
Still, diagnostic firms continue to see China as being welcoming to them, perhaps out of necessity. "The government has, so far, been quite favorable [to foreign diagnostic firms] because they know they can't be in all industries immediately on their own," Muken said. They need help "and doing so in conjunction with some of the MNCs, I think, has been a win-win."
Shao added that most homegrown Chinese IVD firms are "like small companies, like startups, they're not sizeable enough to have a huge impact on the marketplace."
For now, at least, the Chinese healthcare market, aided by a robust economy, remains large enough for both MNCs and local firms to play in the IVD space. Over the past decade, the country's gross domestic product has skyrocketed, reaching $13.6 trillion in 2018, second only to the US, whose GDP was $20.49 trillion last year, according to the World Bank.
With that, "the appetite for more sophisticated technology … in research and on the diagnostic side of things has evolved very rapidly and continues to evolve very rapidly," Thermo Fisher Scientific's Goswami said, noting an openness among clinicians in China to adopt newer technologies such as next-generation sequencing and liquid biopsies.
While China's economy has seen a recent slowdown — its GDP grew at 6.2 percent for the quarter ended in June, the slowest quarterly growth rate since 1992 — diagnostic firms interviewed for the story appeared not to be overly concerned: People still get sick and they still need to go to doctors, who will still use diagnostic tools, they said.
During Danaher's second quarter earnings conference call in mid-July, President and CEO Thomas Joyce said that despite the predictions for a softer Chinese economy moving ahead, the company feels "very good" about its position there across its portfolio.
"We continue to see pretty good underlying conditions," he said. While there are a few pockets of potential softness, "if we step back broadly, I think we're in good shape there. … We don't really see a meaningful slowdown in our businesses at this point, but clearly given the headlines and the data that's been put out more recently beyond ongoing trade tensions, we're watching these businesses very closely."
In Muken's view investments will continue finding their way into the diagnostic market in China. "Just given the number of people we're talking about … this is a huge issue with respect to an aging population," he said, "and that's going to force massive investment for as far as the eye can see."