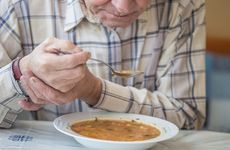 NEW YORK – A team led by researchers at Japan's Juntendo University has developed an alpha-synuclein seed amplification assay (αSyn-SAA) that can detect pathological forms of the protein in serum.
Detailed in a study published last week in Nature Medicine, the assay could allow clinicians to more easily diagnose synucleinopathies like Parkinson's disease.
Alpha-synuclein is a neuronal protein linked to Parkinson's and other neurological conditions including Lewy body dementia and multiple system atrophy. In Parkinson's patients, misfolded versions of αSyn form aggregates that accumulate throughout the brain in clumps called Lewy bodies that are believed to cause neuronal damage. The protein is considered both a potential drug target and a biomarker for the disease.
Alpha-synuclein seed amplification assays are based on the observation that misfolded αSyn protein induces misfolding and aggregation in healthy αSyn protein. In αSyn-SAAs, a sample containing patient αSyn is introduced to a collection of healthy αSyn proteins. If aggregates form, it is an indication that the patient sample contains misfolded αSyn.
Last month, researchers with the Parkinson's Progression Markers Initiative published a study in Lancet Neurology that found that an αSyn-SAA from San Diego-based diagnostics firm Amprion could detect the most common form of Parkinson's disease with high accuracy as well as distinguish between different forms of the disease. It also showed potential for early detection of the condition.
Like most αSyn-SAAs, the Amprion test uses cerebrospinal fluid as a sample source. However, because collecting CSF requires a lumbar puncture, it is not an ideal sample type for applications like large-scale screening or evaluation of asymptomatic patients. Given this, the development of blood-based αSyn-SAAs has been an area of focus for Parkinson's researchers and test developers, much as blood-based biomarkers have become an area of intense interest in Alzheimer's disease.
For their serum-based αSyn-SAAs, the Juntendo team combined immunoprecipitation of αSyn from serum with real-time quaking-induced conversion. They evaluated the test in an initial cohort consisting of 270 patients with a synucleinopathy (221 with Parkinson's, 39 with multiple system atrophy, and 10 Lewy body dementia); nine patients with rapid eye movement sleep behavior disorder (RBD), which is a symptom of prodromal synucleinopathy; 128 healthy controls; 30 patients with progressive supranuclear palsy; 25 patients with Alzheimer's disease; and 17 patients with Parkinson's linked to a mutated PRKN gene. In those patients it distinguished between individuals with Parkinson's (non-PRKN linked) and controls with an area under the curve of 0.96 and between MSA and controls with an area under the curve of 0.73.
In a smaller separate cohort consisting of 20 Parkinson's patients, 15 MSA patients, 20 healthy controls, and six patients with tauopathies, the test distinguished between Parkinson's patients and controls with an AUC of 0.86 and between MSA patients and controls with an AUC of 0.80.
Calling the study "very exciting," Mark Frasier, CSO of the Michael J. Fox Foundation for Parkinson's Research, said that it was the most robust study he was aware of "to demonstrate that you can actually detect [αSyn] seeds in blood."
He noted that previous studies have shown αSyn seeds are present in exosomes in blood but said that the processing steps required to isolate these exosomes made such assays more complicated than the approach developed by the Juntendo team.
Luis Oliveira, senior associate director research programs at the Fox Foundation, said that several groups had previously tried to detect pathological forms of αSyn in blood but that the lower sensitivity of these assays had yielded inconclusive results.
"Some thought that there was the presence and an increase in levels of pathological [αSyn] species in individuals with PD versus controls, but others couldn't replicate that," Oliveira said. "The bottom line was that there was some indication that it could be possible to detect those species in blood. The challenge was to find the method that was sensitive enough, and this seems to overcome that challenge."
"It's a really exciting development," said Andrew Siderowf, professor of neurology and chief of the movement disorders division at the University of Pennsylvania Perelman School of Medicine. Siderowf, who was not involved in the Nature Medicine study, was first author on the Lancet Neurology study looking at the performance of the Amprion CSF-based αSyn-SAA.
Siderowf said that while the results will need to be replicated in additional cohorts, the test performed well in this initial study "in a relatively large sample of participants."
He noted that in addition to demonstrating the test's ability to identify patients with different synucleinopathies, the researchers found that they could distinguish the structure of the different αSyn aggregates produced by different conditions.
"I think these two pieces make the paper very interesting," he said.
In terms of further validation of the assay, Siderowf said it will be important to evaluate the assay in other independent cohorts and ideally in cohorts who have been tested using a CSF-based αSyn-SAA.
"I'd be interested to understand how well the results agree with the results from CSF," he said. "It would be comforting to know that it matches the CSF, and I think it would be interesting to know why it doesn't match in" the case of discrepancies.
Frasier said the Fox Foundation is in the process of sending the Juntendo team samples from the PPMI study used to evaluate the Amprion CSF αSyn-SAA, which will allow the researchers to compare the performance of the two tests on the same cohort.
"Ideally we would like to send them a couple hundred samples from people with and without Parkinson's disease as well as individuals at risk of developing Parkinson's and who have the results of the spinal fluid seeding assay to really understand the connection between the spinal fluid and serum results," Frasier said.
In an email, Nobutaka Hattori, chair and professor of neurology at Juntendo University School of Medicine and senior author on the study, said that he and his colleagues are also planning to test the assay in a cohort of at-risk patients they are putting together — individuals, for instance, with the rapid eye movement sleep behavior disorder associated with high risk for Parkinson's.
Assuming the initial results hold in large studies, a serum-based assay could be useful both for speeding up the diagnostic pathway for patients suspected of synucleinopathies as well as for screening of individuals to aid in selection for clinical trials, Hattori said.
Streamlining and scaling the assay will also be important for clinical implementation, Oliveira said.
He noted that while the real-time quaking-induced conversion method used in the study has become a more commonly used technique, the availability of high quality αSyn substrate remains an issue for seeding assays. The performance of different αSyn substrate batches is highly variable and for reasons that are poorly understood.
"It's fairly common in reports that some batches work and some don't, and no biophysical characterization method has been able to show a difference between a good batch versus a bad batch," he said. "It is very hard to optimize and standardize a methodology that [consistently] produces good batches of synuclein substrate. The only proof is to [run] the assay with samples that should be positive or should be negative and see how [the substrate] performs."
Frasier said the immunoprecipitation step used in the assay could also present a challenge in terms of antibody quality and consistency, though he added that this was "not a major barrier." He noted that the Fox Foundation had generated the antibody used in the Nature Medicine paper for the αSyn immunoprecipitation step.
Hattori likewise said his group aims to streamline the assay for clinical use.
"The multiple steps required, such as immunoprecipitation, are hurdles to widespread use as a general test," he said. "It is necessary to make the test quicker and easier to perform."
Hattori said he and his colleagues are considering different pathways for commercializing the test including licensing it to an outside company or starting a new company to develop and sell it.