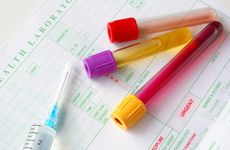 NEW YORK (360Dx) – A multiyear effort to harmonize the results of clinical lab tests, supported by multiple professional associations within the lab industry, is targeting 2019 to be included in the federal budget for the first time, lab industry proponents said.
A coalition of 17 lab industry groups has asked Congress to award the US Centers for Disease Control and Prevention an additional $9.2 million to enable it to take a broader role in harmonizing the results of lab tests across the industry.
Lab industry groups that support the effort hope the funding will commence in 2019 and be ongoing in future years.
"CDC has the infrastructure in place, so the idea is that once we are able to get funding, there would be annual funding for [the effort]. They would be able to start anywhere from one to three analytes per year, or per two or three-year cycle, so that they would constantly be picking up new tests to harmonize, and as those would be wrapping up, there would be others in the works," said Vince Stine, director of government affairs for the American Association for Clinical Chemistry.
Harmonization would involve coordinating lab tests so that they match the results of a reference test, which could mean some vendors might have to recalibrate their test results to agree with the results of the reference method, according to David Koch, chair of the policy and external affairs committee of AACC, and director of clinical chemistry, toxicology and POCT at Grady Memorial Hospital, and professor of pathology and laboratory medicine at Emory University.
"There are a lot of good lab tests out there that are harmonized within themselves and that provide accurate results within that particular method, but the problem is, one vendor's method many not agree with another vendor's method for the same analyte," Koch said.
The discrepancy, Koch said, leads to confusion as patients travel and may have tests ordered at one location that produce results that differ from the results of the same tests conducted at a different location, even if nothing has changed with the patient's health.
In May, 17 lab industry organizations signed a letter to members of the House Appropriations Committee requesting the initial $9.2 million of additional CDC funding for the project. In addition to AACC, the signatories included 10 other industry professional associations, such as the American Clinical Laboratory Association and the College of American Pathologists; three labs – Quest Diagnostics, Laboratory Corporation of America, and ARUP Laboratories; and three lab test manufacturers – Roche Diagnostics, Siemens Healthcare Laboratory Diagnostics, and Thermo Fisher Scientific.
In the letters, the lab industry noted that harmonized lab tests are particularly critical as the healthcare industry transitions from a fee-for-service reimbursement model to value-based payments that are tied to patient outcomes.
"Medicine is moving toward evidenced-based guidelines as a way to ensure the best care for the population, and often these guidelines are anchored in laboratory test results," the letter stated. "However, if the test results on an individual patient are obtained using a method that is not harmonized with the method that was used to produce the guideline, physicians may inadvertently choose the wrong care path for their patient."
Harmonization efforts have been discussed within the industry for nearly a decade, according to Koch.
"It has been recognized probably for about eight or nine years at least, to the point where we need dollars behind this effort to make it happen," he said.
Supporters of the effort are encouraged by increasing receptiveness to the issue from legislators in recent years. In 2014, wording was added to the Consolidated and Furthering Continuing Appropriations Act of 2015 that identified lab test harmonization as a priority, according to Koch and Stine. More recently, the House Appropriations Committee included language to accompany the fiscal year 2017 Labor, Health and Human Services, Education appropriations bill which instructed the CDC to provide information on its harmonization activities in the agencies' budget requests for the following year.
In a June letter to US Rep. Kevin Yoder, R-Kan., a strong advocate of the harmonization efforts, the CDC said that it currently harmonizes lab test results for cholesterol and triglycerides and has pilot harmonization programs in place for vitamin D, testosterone, and estradiol. Additional funding would allow it to expand those pilot programs to more manufacturers, hospital laboratories, and clinical laboratories, and would enable the CDC to create harmonization programs for free testosterone, free thyroid hormones, glucose, thyroid stimulating hormone and troponin, CDC acting Director Anne Schuchat noted in the letter.
"CDC could use these methods to assign target levels to blood serum and reference materials, and provide these materials to laboratories and manufacturers to improve the accuracy and precision of their measurements. CDC could monitor performance of laboratories and manufacturers multiple times per year to help ensure results remain within acceptable accuracy and precision tolerances," Schuchat wrote.
The harmonization that the industry is advocating is expected to be modeled after the CDC's successful cholesterol harmonization, which has been in place since the 1980s, as well as the successful lab test harmonization program for hemoglobin A1c run by the NGSP (formerly known as the National Glycohemoglobin Standardization Program), Koch said.
For hemoglobin A1c, harmonization involves a steering committee and a network of reference laboratories that work directly with manufacturers and laboratories to assist them in calibrating their methods, according to the NGSP Web site.
"Right now, if a vendor or an in vitro diagnostics manufacturer wants to promote their hemoglobin A1c tests, they really need to go through the NGSP and get it approved there," Koch said. "For most laboratory tests, it's a 510(k) approval process, which means that vendor A can compare their newest method with their older method and if it looks good, it will get FDA approval, even though vendor B and vendor C may have a similar method for the same analyte but get different results."
While the hemoglobin A1c harmonization was led by groups interested in that specific test, the CDC has the infrastructure to manage a broad industry effort, Koch said.
"We are dependent on the CDC, our nation's public health lab. They have been successful at these efforts for cholesterol and a lot of other lipid tests and triglycerides, but they need money and a signal from Congress really to go ahead and spend their money on this kind of an effort. That is where the AACC and several other laboratory groups have put their emphasis," he said.