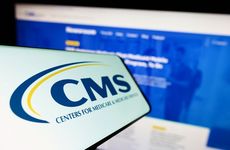 NEW YORK – Last month the Centers for Medicare and Medicaid Services (CMS) released a proposal for its Transitional Coverage for Emerging Technologies (TCET) initiative, billed as a more streamlined path to coverage for certain emerging medical devices.
But while the long-anticipated proposal includes some potentially useful changes to existing procedures, it falls short of what many vendors and industry representatives were hoping for. Of particular concern to the diagnostics industry is the fact that the proposal appears to deprioritize diagnostics compared to other medical devices.
TCET is meant to replace the Medicare Coverage of Innovative Technology (MCIT) rule proposed in August 2020. That rule aimed to accelerate Medicare coverage of medical devices with US Food and Drug Administration breakthrough designation by requiring that Medicare automatically cover such devices for up to four years once they received market authorization from the FDA.
The MCIT rule was repealed in November 2021, largely due to concerns that it did not do enough to ensure that devices authorized by the FDA were appropriate and effective for the Medicare patient population.
At the beginning of 2022, the Biden administration introduced the idea of TCET as a replacement for MCIT. CMS initially indicated that it would present details on the program in the fall of 2022 then pushed that timeline to the spring of 2023 and, ultimately, into the summer.
The proposed TCET pathway differs substantially from the MCIT rule, perhaps most notably, in that the new proposal does not include an automatic coverage mechanism for breakthrough devices that have received FDA market authorization. This was one of the more significant MCIT provisions, with some observers suggesting it could meaningfully incentivize investment in medical devices.
An analysis by reimbursement expert and consultant Bruce Quinn, for instance, looked at the hypothetical case of a test that under the existing CMS reimbursement system would be worth $15 million to investors over a five-year window covering clinical trial work and initial commercialization. Quinn projected that under MCIT, the same test would be worth around $36 million over that same period.
Like MCIT, TCET will apply to FDA-designated breakthrough devices, but instead of providing automatic coverage of these devices, it will use CMS's existing Coverage with Evidence Development (CED) program, which allows for coverage of medical devices while vendors are still collecting data on their performance.
While the CED program is intended to streamline CMS coverage, it has been criticized as being an opaque process with unclear timelines and has been relatively little used since its introduction almost 20 years ago. According to a 2022 review in the American Journal of Managed Care, 27 medical devices have entered the CED pathway since it was developed in 2005. Of these, only four have moved on to a national coverage determination (NCD) without further CED requirements. Twenty-one of those devices are still under CED requirements with no specific timeline for when they might graduate from the program, while the other two had their NCD revoked and were evaluated for local coverage decisions.
In 2014, the CED program guidelines were revised with the aim of making the process clearer and more predictable. Last month, CMS issued a new proposed guidance document intended to "provide a framework for more predictable and transparent evidence development."
Beena Bhuiyan Khan, an assistant research director at the Duke University Margolis Center for Health Policy, said the proposed CED guidance and the TCET proposal could be seen as a package of sorts with the two efforts aiming to create a process with "very focused evidence generation and very focused timelines with an end goal that can address a lot of the concerns that have been expressed about CED prior to this."
Khan said that the proposed CED guidance's emphasis on fit-for-purpose studies "suggests there will be some guardrails around [CED studies] as to the scope and the length and the breadth of the analysis that is going to be done."
The TCET proposal itself also includes provisions intended to provide some clarity around program timelines. According to the proposal, CMS aims to finalize NCD for devices in the TCET pathway within six months after FDA market authorization.
CMS also notes in the proposal that it "does not believe that an NCD that requires CED as a condition of coverage should last indefinitely, including under the TCET pathway. If the evidence supports a favorable coverage decision under CED, coverage will be time-limited to facilitate the timely generation of sufficient evidence to inform patient and clinician decision-making and to support a Medicare coverage determination."
Quinn characterized the TCET proposal as underwhelming on his blog and noted that it did not introduce meaningful new regulations but "just a change in process or promised timelines."
Scott Whitaker, president and CEO of medical technology group AdvaMed, which was a proponent of MCIT and has advocated for TCET, similarly said the organization was "not surprised, but a little bit disappointed" by the proposal, though he noted that it "gives a little bit of clarity to what the process looks like" and that "there are some timelines [included] that may be impactful."
"It is certainly a minor improvement over where we are today, but it is not as transformational as MCIT was," he said.
Jonathan Romanowsky, cofounder and chief business officer at diagnostic firm Inflammatix and formerly an executive at diagnostic companies including Telomere Diagnostics and Veracyte, said that while the measure of clarity around the TCET process presented by the proposal was valuable, the fact that the process deemphasizes diagnostics is a blow to the industry.
Specifically, the proposal states, "Diagnostic lab tests are a highly specific area of coverage policy development, and CMS has historically delegated review of many of these tests to specialized MACs. We believe that the majority of coverage determinations for diagnostic tests granted Breakthrough Designation should continue to be determined by the MAC through existing pathways."
"They are basically suggesting that it is going to be very hard for a diagnostics company to be considered," Romanowsky said. "It's a devastating outcome if it turns out to be the [final] rule."
Khan suggested, though, that the phrasing "left a window open to consider particular diagnostics to be eligible for the TCET pathway. I don't think that it is a blanket rule for all diagnostics."
She said that she couldn't speak to CMS's rationale for indicating that many breakthrough-designated diagnostics would not be good fits for TCET but suggested it might have to do with the program's limited capacity. According to the proposal, CMS plans to accept no more than five TCET candidates per year because of "constrained" resources at the center.
Romanowsky highlighted this limited capacity as another disappointing aspect of the proposal.
Whitaker also noted this as a drawback of the proposed program and said he would encourage CMS to ask for more resources if they are needed.
"We have said for four or five years now, if you need more resources, ask for them, and we will be supportive of that," he said. "It's hard to continue to say you don't have enough resources when you aren't asking for more. Tell us what you need. We'll go to Congress and lobby for it."
Whitaker said he believed the proposal could be improved with input provided during the public comment period, which runs through Aug. 28. He said AdvaMed planned to "push very hard" to advocate that diagnostics be considered equally eligible for TCET as other medical devices. He said the organization would also advocate that some sort of automatic coverage provision, similar to what was in MCIT, be included.
Khan said the proposal could also benefit from better defining "how CMS can engage with other parts of the organization to ensure that coding and payment are also in place," noting that these decisions are made outside the coverage and analysis group.
Romanowsky also noted the need to address these questions of coding and payment.
"There's been no mention of how that aspect of the program would work," he said. "It's a very important missing element."
While CMS has been working on the TCET proposal, Congress has been pursuing a separate initiative to streamline Medicare coverage of breakthrough devices. Introduced in the US House of Representatives in March, the Ensuring Patient Access to Critical Breakthrough Products Act of 2023 would require CMS to provide temporary coverage during a four-year "transitional" period to FDA-designated breakthrough devices that have received marketing authorization from the agency.
Whitaker suggested that the bill, which currently has 52 co-sponsors, could influence the path CMS takes with TCET, both by providing a potential legislative alternative and by indicating congressional support for ideas like an automatic coverage mechanism.
Khan said, though, that at this point CMS appears to be leading the process.
"I think that if that bill was to move forward, it would need to be reconciled to a certain extent with what CMS is already doing since [CMS] is already talking about implementing something that would have similar objectives," she said.