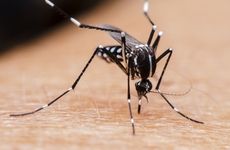 NEW YORK (360Dx) – When the Zika outbreak began spreading in the US in 2016, the Centers for Disease Control and Prevention did something it had not done before – it enlisted commercial reference labs to assist with diagnosis of the disease.
The lessons learned from that partnership are now being studied through the development of a memorandum of understanding that will seek to codify processes to improve communication and coordination in future infectious disease outbreak events, according to the CDC.
"I think what was challenging for the last response with Zika was that the requirements for the information that was needed were changing, so as we were learning more information on who was getting infected, there were additional information requirements needed throughout the testing process that included travel history, pregnancy status, and things like that," Jasmine Chaitram, CDC associate director for laboratory preparedness and informatics and data science branch chief in CDC's Division of Laboratory Systems, said during a panel discussion at the American Clinical Laboratory Association conference in Washington earlier this month.
The MOU was initiated as a follow-up to a meeting hosted in October with the participants in Zika diagnostic partnership, Chaitram said. Those partners included representatives from the Association of Public Health Laboratories (APHL), the Biomedical Advanced Research and Development Authority (BARDA), and representatives of the four commercial labs that participated in the Zika effort: ARUP Laboratories, Laboratory Corporation of America, Mayo Medical Laboratories, and Quest Diagnostics. In addition, representatives of the Council of State and Territorial Epidemiologists were invited due to the importance of epidemiological information in managing Zika testing, Chaitram noted.
The MOU will establish points of contact and seek ways to deliver consistent messaging and better communicate information such as reporting requirements and test performance validation requirements, she said.
"One of the things we are trying to do under this MOU is to have better coordination so we can decide early on what the minimum requirements would be for that event, knowing that things change as the event unfolds," Chaitram said.
The CDC is currently working on the MOU with partners and hopes to have it signed later this year, according to a spokeswoman.
There were 5,168 symptomatic Zika virus disease cases reported in US states in 2016, according to CDC data, up from 62 cases reported the year before.
The partnership between government agencies, public labs, and commercial labs was critical for managing Zika diagnosis because "diagnostic demand quickly exceeded the testing capacity of public health labs," Rosemary Humes, BARDA diagnostic science advisor, said during the ACLA presentation.
However, while commercial labs were eager participants in the Zika diagnostic process, variations in how the different participants were accustomed to managing this type of response were apparent from the first conference call, according to Mark Couturier, medical director of parasitology/fecal testing, infectious disease antigen testing, and microbial immunology for Arup Laboratories, who was also a panelist at the ACLA conference.
"We were all speaking the same language, but everyone had a different way of saying something, and that permeated down to finding out that everyone had a different way of doing something, and a different assumption of the way each other did things. That was a huge, huge challenge to overcome, just in the first call," he said.
An additional challenge of the Zika response was that partners who had not worked together before were rolling out a new diagnostic.
"What happens typically in a response is that public health laboratories will have an actual assay in place that they are going to be able to use on the equipment they have in place, by the people who have been trained to do that work," said Peter Kyriacopoulos, senior director of public policy at APHL, and a panel member at the ACLA conference. "What happened with Zika is a little bit different because of the nature of the Zika virus and the fact that we did not have any assay in place. We had to work with CDC to develop, first, a methodology, and then coach them through the [Food and Drug Administration's Emergency Use Authorization] process."
The FDA's EUA process, which allows diagnostic and other medical products that have not been formally approved to be used in emergency situations when there are no other adequate approved alternatives, was critical to managing the Zika outbreak, but it is challenging to implement when an outbreak is unfolding, according to BARDA's Humes.
"When you think about it, without that tool we would have nothing. In other words, if Zika would have occurred and we had to wait for an FDA-cleared Zika assay, it might be six, nine, 12, 18 months into an outbreak before we would have diagnostics. There are great things about EUAs but there are also complications," she said.
Currently, CDC guidelines on Zika testing are well-defined. Non-pregnant symptomatic individuals with possible exposure to the Zika virus should have testing of serum and urine by Zika virus RNA nucleic acid testing (NAT), as well as Zika virus and/or dengue virus IgM testing of serum. Symptomatic pregnant women with possible Zika exposure should have concurrent testing of serum and urine by NAT as well as Zika virus IgM testing of serum as soon as possible, up to 12 weeks after symptom onset. There are further guidelines for asymptomatic pregnant women with possible Zika exposure.
As the outbreak was occurring, however, those guidelines were still evolving, and CDC was getting input from public and commercial labs as guidance was being drafted, ARUP's Couturier noted.
"Often there would be the clearance process on the CDC side where there would be an impression that this is what lab guidance and condition guidance would look like," he said. "Then when the new guidance came out, it had been tweaked just a little bit through the clearance process, which may not have seemed like a big deal but it was a few word changes that really handcuffed us on the clinical lab side. I think there was some misunderstanding about our ability to roll with changes and how quickly we could do it."
The CDC's MOU will seek to address these and other coordination issues, Chaitram and other particpants said.
"We sit up here and say that Zika is different, but I can tell you every infectious disease response is different," BARDA's Humes said. "The MOU is really critical to having those core relationships established and communications established so you can adapt and respond to the situation as it evolves."