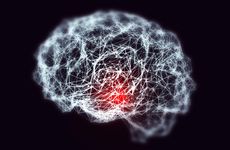 NEW YORK – In the wake of the US Food and Drug Administration's recent approval of Biogen and Eisai's Alzheimer's drug Leqembi (lecanemab), diagnostics firms are positioning themselves to meet an anticipated increase in demand for Alzheimer's biomarker testing.
In the near term, cerebrospinal fluid-based assays and PET imaging will likely remain the methods of choice for doctors and payors evaluating patient eligibility for the drug, but blood-based tests continue to gain traction and, some observers predict, will ultimately supplant CSF and PET.
Leqembi is a monoclonal antibody that targets the brain amyloid plaques characteristic of Alzheimer's disease. The FDA granted the drug accelerated approval in January and full approval in July. Following the July approval, the Centers for Medicare and Medicaid Services (CMS) said that it would provide broad Medicare coverage of the drug under a National Coverage Determination.
According to CMS, to receive coverage, Medicare members must "have a physician who participates in a qualifying [patient] registry" and "be diagnosed with mild cognitive impairment or mild Alzheimer's disease dementia, with documented evidence of beta-amyloid plaque on the brain."
The latter requirement that individuals have documented evidence of beta-amyloid plaque presents an opportunity for Alzheimer's test vendors as patients will need some form of testing to qualify them for treatment with Leqembi.
Speaking at the Association for Diagnostics and Laboratory Medicine's (ADLM's) 2023 AACC Annual Meeting and Clinical Lab Expo last week, Maria-Magdalena Patru, scientific partner for neurology at Roche Diagnostics, which offers an FDA-cleared CSF-based test for detecting amyloid brain pathology, said that with the approval of Leqembi and ongoing development efforts on other anti-amyloid Alzheimer's drugs, the company expects such tests will be in high demand.
The company has been preparing to meet this anticipated uptick. In July, shortly after the FDA granted traditional approval to Leqembi, Roche put out a call to ADLM members seeking labs willing to share CSF samples from patients with amyloid pathology confirmed by PET imaging in order to help other labs with test verification.
In an email to 360Dx, Laura Parnas, disease area network lead for medical and scientific affairs at Roche Diagnostics, said that "with the approval of new Alzheimer's therapies, we've seen increased interest in our assays and are working proactively to create broad access to testing and help our customers who need assistance in running our AD CSF assays in house."
She noted that under CLIA, clinical labs are required to verify the manufacturer performance specifications for FDA-cleared tests and that well-characterized CSF samples "may be difficult to obtain for some labs," which could delay that verification process.
The FDA label for Leqembi does not specify how physicians should determine whether a patient has amyloid brain pathology, while CMS requires that to be entered in the qualifying patient registries, individuals must have the presence of amyloid confirmed "using biomarker testing including imaging (amyloid PET), cerebral spinal fluid (CSF) studies, and/or blood tests."
This would seem to allow physicians wide latitude in determining what type of testing they will use to determine if a patient has the brain amyloid pathology required to be eligible for Leqembi. Currently, only PET and CSF testing are FDA-cleared, however, giving them an advantage over plasma-based tests. Roche and Fujirebio (which did not return requests for comment) offer FDA-cleared CSF tests for brain amyloid.
Asked what tests he would consider using to evaluate patients for brain amyloid pathology, Juebin Huang, a neurologist specializing in neurodegenerative diseases at the University of Mississippi Medical Center, pointed to a recent paper by members of the Alzheimer's Disease and Related Disorders Therapeutics Work Group on recommendations for the appropriate use of Leqembi. The paper recommends the use of PET or CSF testing to confirm brain amyloid status while adding that existing blood biomarkers "are not currently considered adequate to identify appropriate patients for treatment."
"Without FDA approval [for plasma tests] for screening patients, we are currently only using amyloid PET or CSF testing as acceptable evidence for an Alzheimer's disease biomarker," added James Mastrianni, codirector of the Center for Comprehensive Care and Research on Memory Disorders at the University of Chicago Medicine.
His comments suggest blood-based tests will likely need FDA-clearances to win wide adoption for evaluating individuals for Leqembi and other anti-amyloid Alzheimer's drugs. If and when such clearances come, however, the lower cost and greater convenience of blood tests compared to PET or CSF-based tests could enable them to dominate the market.
"I feel that blood tests are likely going to supplant CSF testing in the future," Mastrianni said. "There will likely be added pressure to make these acceptable, in light of the invasive nature of CSF testing [which requires a spinal tap] and the expense of amyloid PET scans."
At the recent Alzheimer's Association International Conference in Amsterdam, a committee of researchers and clinicians released draft guidelines for diagnosing Alzheimer's that recommended the use of blood Aβ42/Aβ40 ratio and phosphorylated-tau 181 and phosphorylated-tau 217.
Joel Braunstein, cofounder and CEO of Alzheimer's testing firm C2N, which offers mass spectrometry-based blood tests for detecting brain amyloid pathology, said the company was working to educate physicians about its products, PrecivityAD and its soon-to-be-released next-generation test PrecivityAD2, which measures phosphorylated-tau 217/unphosphorylated-tau 217 ratio and Aβ42/Aβ40 ratio. The company offers its assays as laboratory-developed tests, though it is planning to pursue FDA clearance. The original PrecivityAD test received FDA breakthrough device designation in 2019.
"I think for a clinician to have comfort in using our test for a decision around, say, whether or not to prescribe Leqembi … it's about the clinician's confidence level and experience with the test and their familiarity with the data," he said. "How as a test developer can we make sure clinicians are properly educated to understand the breadth and depth of our clinical evidence?"
Braunstein suggested that doctors familiar with the PrecivityAD tests may use them for evaluating patients for Leqembi.
"Just like any technology adoption curve, you have your early adopters, researchers who have gained comfort and confidence in the test because they have been using it, and then there are others who are going to be a little more conservative," he said.
"It's very specific to the provider," said Michael Racke, medical director for neurology at Quest Diagnostics, which offers a mass spec-based blood test called AD-Detect for detecting amyloid brain pathology.
"We have people in memory clinics who really haven't bought into the blood-based biomarkers and are still doing CSF and other people who are using the blood, and if it confirms their clinical impression, they say, 'That's good enough,'" he said.
Masoud Toloue, CEO of immunoassay firm Quanterix, said his company is currently in clinical trials to demonstrate the performance of a multi-marker Alzheimer's blood test for ruling in patients as having the disease.
Nearer term, he said the company is positioning its LucentAD laboratory-developed test, which measures levels of p-tau 181 in blood to assess brain amyloid pathology, as a rule-out test for the disease, allowing doctors to prioritize patients with a positive result for downstream confirmatory testing via CSF-based assays or PET.
In the absence of FDA clearances, blood tests may struggle to win adoption for confirming the presence of amyloid pathology, but they could find more acceptance for such rule-out applications. In its Leqembi prescribing recommendations, the Alzheimer's Disease and Related Disorders Therapeutics Work Group notes that "high negative predictive values of some blood-based biomarkers suggests that negative results might be the basis for deciding which individuals are very unlikely to have AD and do not require further assessment."
Roche and others are also pursuing blood-based rule-out tests.
Both C2N's and Quanterix's tests were used as biomarkers in the primary clinical studies for Leqembi. Individuals treated with the drug showed an increase in plasma Aβ 42/40 and reduction in plasma pTau 181 — both indicating effectiveness — compared to individuals given a placebo. In prescribing information for the drug, however, the FDA noted that the Aβ 42/40 and pTau 181 results "should be interpreted with caution due to uncertainties in bioanalysis."
Eli Lilly used C2N's Precivity-p-tau217 test in its Phase III clinical trial for its anti-amyloid Alzheimer's drug donanemab. The company reported positive results for the drug at AAIC and has completed an FDA submission for the drug, which, if approved, could similarly require testing to confirm patient brain amyloid pathology.
With, at the moment, choice of testing approach apparently left to the discretion of individual physicians, some parties are hoping the FDA and/or CMS will release additional information specifying what tests are sufficient for qualifying patients for Leqembi.
"We do desire clear guidance on what diagnostic measures and modalities will suffice," Roche's Parnas said.
She said that Roche also hoped to gain more clarity on insurer coverage for various Alzheimer's tests. Following the FDA's full approval of Leqembi, CMS proposed broadening coverage of amyloid PET scans by removing existing requirements that these scans only be covered when performed as part of certain CMS-approved studies. The agency's proposal would allow Medicare Administrative Contractors to determine coverage for these tests and would also lift the current cap of amyloid PET scan per person per lifetime.
CSF-based amyloid testing is also not typically covered by Medicare, though it is covered by some private insurers like Aetna.
There is also little insurance coverage for blood-based tests. In a recent report on blood-based Alzheimer's testing, investment bank Leerink Partners observed that Quest and C2N are aiming to gapfill their AD-Detect and PrecivityAD tests, respectively. The report noted that "in the recent preliminary gapfill determination, recommended pricing [for AD-Detect] ranged between $48-$93."
Quest's Racke said that while the company did not have formal coverage for AD-Detect, it has been relatively successful in getting reimbursed for the test both by CMS and private payors when it has submitted claims. He said the test was typically being reimbursed in the $200 to $400 range.
Speaking at the AACC meeting, Roche's Parnas said that since the FDA's Leqembi approval, "things are moving very, very fast" on the test reimbursement front.
"Every day we get some new development," she said. "It's very hopeful."