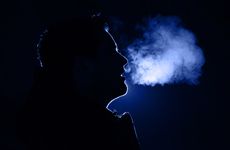 NEW YORK ­– The US Food and Drug Administration on Thursday announced it has granted Emergency Use Authorization to InspectIR Systems' InspectIR COVID-19 Breathalyzer test, making it the first breath-based test for detecting SARS-CoV-2 to receive such designation.
The test detects chemical compounds in breath samples associated with SARS-CoV-2 infection and can be used at the point of care in settings such as physician offices, hospitals, and mobile testing sites, the FDA said.
The test was validated in a study of 2,409 individuals, with and without symptoms, and demonstrated 91.2 percent sensitivity and 99.3 percent specificity. In a population with only 4.2 percent of individuals who were positive for SARS-CoV-2, the test had a negative predictive value of 99.6 percent. Test results can be achieved in less than three minutes, according to the FDA.
The InspectIR COVID-19 Breathalyzer leverages gas chromatography-mass spectrometry to identify volatile organic compounds associated with SARS-CoV-2 infection in exhaled breath. Positive test results with the test should be confirmed with a molecular COVID-19 test, the FDA said, while negative test results should be considered "in the context of a patient's recent exposure, history, and the presence of clinical signs and symptoms consistent with COVID-19."
A negative result with the InspectIR COVID-19 Breathalyzer should not be used as the only basis for patient treatment or management decisions, it added. The test is authorized for use for individuals at least 18 years old who do not have COVID-19 symptoms or other epidemiological reasons to suspect infection with SARS-CoV-2.
Frisco, Texas-based InspectIR Systems expects to produce about 100 of its testing instrument each week, the FDA noted. Each instrument, which is about the size of carry-on luggage, can test approximately 160 samples per day. As a result, testing capacity is anticipated to increase by about 64,000 samples each month.
While InspectIR Systems is the first company to receive EUA for a breath-based COVID-19 test, other firms and research groups that have worked to develop tests for detecting SARS-CoV-2 using breath samples include researchers at Brown University, Breathonix, BioSafety Technologies, Imec, Rapid Biosensor, and Canary Health Technologies.