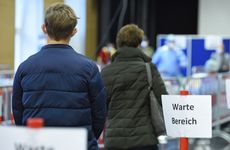 NEW YORK – As clinical laboratories struggled in the first weeks of the COVID-19 pandemic to meet demand for molecular SARS-CoV-2 testing, epidemiologists, clinicians, and others highlighted rapid antigen tests, and home-based assays in particular, as a mode of testing that could help control the spread of the virus.
Since then, such tests have become broadly used in European countries like the UK and Germany where they are inexpensive and widely available and governments have made them a key part of their COVID-19 containment strategies. In the US, however, home tests have remained in short supply, with only a small number of companies selling them and typically at prices considerably higher than in Europe.
A number of factors have contributed to the relatively poor availability and high prices of SARS-CoV-2 home tests in the US, industry observers suggest, pointing to more stringent regulatory policies and a lack of government investment in and prioritization of home testing.
Bruce Tromberg, director of the National Institute of Biomedical Imaging and Bioengineering and leader of the National Institutes of Health's Rapid Acceleration of Diagnostics Tech program, which has supported a number of SARS-CoV-2 test development efforts, suggested that fundamental differences in the way the US and Europe approach healthcare were at the core of the discrepancy.
Access in the US, he said, has been driven by "the treatment of this whole class of tests that everybody wants as essentially a consumer product."
"I think we've got some good tests … but we still haven't figured out how to get to the right subsidy and distribution model," he said.
Both the UK and Germany provide rapid antigen testing free of charge. In the UK tests can be ordered for free online or picked up from local testing centers. In Germany, the government began in March of this year providing asymptomatic individuals with one free rapid test per week to be conducted at a range of healthcare facilities including doctor's offices, public test centers, and pharmacies. The government is ending the subsidy this month, however, as part of a drive to encourage vaccination, though free weekly rapid testing will remain available for certain individuals, including pregnant women, people under 18, and people who can't be vaccinated for medical reasons.
Additionally, home SARS-CoV-2 tests from dozens of manufacturers are available for purchase in Germany from retailers including many pharmacies and grocery stores, typically in packs containing multiple tests and at a price of around €1 per test.
This contrasts with the US where just eight rapid SARS-CoV-2 tests have received US Food and Drug Administration Emergency Use Authorization for over-the-counter sales, and prices typically range from $20 to $30 for a two-pack of tests. Availability of these tests has also been an issue in the US, especially in the face of the Delta variant's spread this summer throughout much of the country. At least one major manufacturer, Abbott, reportedly cut back on production of its BinaxNow rapid tests during the late spring lull in COVID-19 cases only to be confronted with surging demand several months later.
US proponents of cheaper and more widespread SARS-CoV-2 home testing have cited the FDA's more stringent requirements as one of the main reasons tests are less available and more expensive in the US than many European countries.
Many of the inexpensive home tests for sale in Germany are assays produced by foreign manufacturers, many of them China-based, who were able to bring the tests to the German market provided they met the World Health Organization international standards of performance with 80 percent sensitivity (compared to PCR) in a set of 100 symptomatic individuals and with 97 percent specificity (compared to PCR) in a set of 100 asymptomatic individuals.
An influx of poor performing tests, however, led German authorities to tighten requirements for rapid antigen tests, said Ulf Dittmer, director of the Institute of Virology at Germany's Essen University Hospital.
"Companies only needed to submit some data they generated themselves, and then [the tests] were certified and could be sold," he said. "What most companies did is they tested their antigen test in, for example, Brazil, a country with a huge incidence, and the more people [in the population] you have that are positive, the better the test performs, but it really had problems when you tried to do it in a population [like Germany] where you had a lot of negative people."
In response, the German government began requiring that to be reimbursed or used in an official capacity — clearing a person to enter shops or restaurants, for instance — a test must pass a performance evaluation done by the country's Paul Ehrlich Institute, an agency of the German Federal Ministry of Health, to ensure that it met the required sensitivity. The PEI evaluation did not look at specificity. The German government maintains a list of COVID-19 rapid antigen tests that have passed the PEI evaluation.
Even with the PEI evaluation, a large number of tests are available in Germany. As of Oct. 1, more than 200 tests were available for professional use, meaning they can be administered by a healthcare professional, and 29 different self-tests were available.
Philippe Etter, founder and senior partner with medical regulatory consulting firm Medidee, noted that even accounting for the PEI evaluation, the FDA's standards are still considerably higher than in Germany and other EU countries. Etter is based in Horsham, Pennsylvania, and Lausanne, Switzerland, and works with regulatory agencies around the world.
"The authorities have opened the throttle in Europe … and if you were to calculate the actual effectiveness [of many tests], it would probably be quite mediocre," he said. "Whereas the FDA has said, 'We don't want people using a product that will generate bad results.' So, they have been quite resistant to the propagation of products that could be misused."
While sensitivity requirements for SARS-CoV-2 rapid antigen tests are roughly equivalent in the US and Germany, with both targeting 80 percent sensitivity in symptomatic individuals compared to PCR, the FDA's demands are more rigorous in a number of other areas, Etter said, citing as one example the usability studies required to show that individuals are able to perform the test effectively.
"If you want to put a test on the market under an [FDA] EUA, you need to provide a human factors study showing that someone at home, an elderly person, whoever, can use it safely," he said. "In Europe, you can get by with a single page saying, 'Here are the instructions for use. We don't see any problem, bye-bye.'"
The FDA's tough reputation might also have prevented a number of firms from even attempting to take their assays through the agency, Etter said, adding that he believed distributors would be more reluctant to import tests with questionable performance into the US for sale than they would be the EU.
"You could clearly see [during the pandemic] European distributors going hunting in China for products and catching everything they could," he said. "They would make a list of documents to be provided by the Chinese manufacturer. They would forward [those documents] to the state. And away they would go. The regulatory burden and the risk for a distributor [in Europe] is not very high."
On the other hand, in the US if anyone were to try to hoodwink the FDA, "and the FDA finds out, you're dead," he said. "You will be always and forever under scrutiny with anything you try to bring into the country. It would be a very dangerous decision."
The FDA was not able to provide the number of SARS-CoV-2 home test submissions it has received, but an FDA official indicated that the agency has not gotten submissions from many of the companies offering tests in Germany.
"They may be fine tests," the official said. "We can't compel folks to come to the US."
The example of Pasadena, California-based Innova Medical Group and its SARS-CoV-2 rapid antigen test illustrates how regulatory decisions can vary between countries. The Innova test has been one of the backbones of the UK's rapid antigen testing efforts, with the company having supplied the government with more than 1 billion rapid tests. The test was approved by the UK's Porton Down testing facility, which is responsible for validating SARS-CoV-2 rapid tests for use in the country. Evaluations of the test at Porton Down showed relatively low sensitivity, however, with the test registering 79 percent specificity (compared to PCR) when performed by laboratory scientists, 73 percent sensitivity when performed by healthcare workers, and 58 percent sensitivity when performed by members of the public.
None of those numbers hit the sensitivity threshold specified by Germany's PEI, yet the Innova test has been evaluated and approved by PEI.
Susanne Stöcker, a spokesperson for PEI, said that the institute does not release the results of its rapid antigen evaluations, but said that the Innova test "performed well in our evaluation." She added that PEI could not comment on the Porton Down evaluation but noted that differences in the viral loads of the samples used for test evaluations could make it difficult to compare the results of different studies.
The FDA, meanwhile, has not only not issued EUA for the Innova test, but in June, it sent the company a warning letter instructing it to stop sales of the test and saying that all test users, healthcare providers, and testing program operators should either destroy or return any Innova tests they had. In March, Innova CEO Daniel Elliott said that the FDA had rejected two EUA submissions for an over-the-counter version of the test.
In effect, then, the FDA has limited the number of vendors selling SARS-CoV-2 rapid antigen tests in the US, both directly, by rejecting tests accepted for use in other countries, and indirectly, by discouraging — intentionally or not — vendors from even applying for EUA.
This limited supply has likely impacted the price of rapid antigen tests, making them considerably more expensive in the US than countries like Germany where a large number of suppliers are competing for sales.
The FDA official, however, downplayed the role of multiple competing vendors in keeping prices low, asserting that government intervention has been the key to driving down rapid test pricing in countries like Germany and the UK.
"What is driving lower costs in a lot of these countries are things like large purchasing agreements by the government to make tests more readily available," the official said, noting that the UK purchases from just three manufacturers for its rapid testing program. "Governments are covering the costs of tests so they are free or reduced for the public."
"If we continue to let the pricing structure just float to what the market will bear, then, you know, everyone understands that sellers are tuned in to the price that people want to pay, and they don't typically go lower unless there's some driver to make them go lower," NIH's Tromberg said.
Etter noted that prices for medical devices broadly are typically higher in the US.
"Generally speaking, there is always a pricing gap between the US and the EU," Etter said. "Most of the time, prices are way higher in the US than in the EU for these type of products."
This could reflect the US' typically higher regulatory burden on diagnostics, but Etter suggested it also reflects a higher cost of sales due to the country's more widely dispersed population, as well as the presence of a more powerful medical device lobby in the US than the EU.
Tromberg also suggested that the FDA's stricter regulations have had the effect, intentionally or not, of protecting US-based producers from competition from less expensive and lower performing tests from foreign manufacturers.
"A lot of foreign manufacturers are able to make money because labor costs are lower, manufacturing costs are lower. They don't have the same recurring regulatory expenses that US companies do," he said. "If we just sort of opened up the market to just any inexpensive test that came from anywhere, it could potentially disrupt and irreversibly damage the US manufacturers. And we want to be sure that US companies are vibrant and strong, so we can get the next set of tests out very quickly if we are going to see new pathogens."
Regardless of the merits of protecting US manufacturers, the argument does imply that the FDA's approach to regulating rapid antigen tests has allowed vendors who do receive EUAs to charge a higher price for their tests than they could under a looser regulatory regime.
Because few rapid antigen tests have been approved for home use in the US, it is difficult to compare the pricing of specific equivalent tests across different geographies. Abbott's Panbio test is the international equivalent of the BinaxNow test it sells in the US. A company spokesperson said that pricing for the test varies depending on where it is sold, though he declined to detail the factors the company uses to determine differences in pricing. German medical supply company Praxisdienst is currently selling a 10-pack of Panbio self-tests for €38.30 ($44.40), or around $4.50 per test. In the US, BinaxNow two-packs typically retail for around $24, making them almost three times as expensive.
Last month, the Biden administration took steps to bring down the price of rapid antigen tests and increase their supply, announcing that the government would use the Defense Production Act to procure 280 million rapid antigen tests that will be made available to a variety of congregate settings around the country. Additionally, the administration has required that Medicaid make at-home tests free for beneficiaries and has distributed 25 million at-home tests to community health centers and food banks.
The government has also worked out a deal in which during the next three months, Walmart, Amazon, and Kroger will sell at-home rapid SARS-CoV-2 tests at discounts of up to 35 percent. BinaxNow two-packs were available at Walmart for $14 and at Kroger for $17 under this arrangement, though both companies are currently out of stock. Amazon is also out of stock.
This week, the FDA authorized ACON Laboratories' Flowflex COVID-19 home test for OTC sales. The agency said in a statement that authorization of the test "is expected to double rapid at-home testing capacity in the US over the next several weeks" and that the San Diego-based company "plans to produce more than 100 million tests per month" with this number rising to 200 million per month by February 2022.
Also this week, the Biden administration announced it would put $1 billion towards rapid antigen tests with the aim of expanding availability fourfold by December.