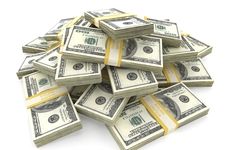 NEW YORK (360Dx) – Managed care policies that require hospitals to route outpatient laboratory tests to commercial reference laboratories increase hospital costs and delay care, according to a new study.
For example, the median time from phlebotomy to test result was .7 hours for laboratory testing conducted in the hospital laboratory of Children's Healthcare of Atlanta, where the study was conducted, compared to an average time of 20.72 hours from phlebotomy to test result for laboratory tests that the hospital sent to commercial labs. The study, which was recently published online in the Archives of Pathology & Lab Medicine, also found that commercial labs canceled 2.7 percent of lab tests, compared to .8 percent test cancellations by the hospital laboratory, and the time spent by hospital employees to support online ordering and troubleshooting for tests performed at the commercial labs equalled an estimated $640,000 per year.
Delays to testing results stemming from the use of commercial labs were not a surprise to the study organizers, particularly because the lab at Children's Healthcare has fielded numerous complaints from clinicians about the wait time for lab results from the commercial labs, according to Beverly Rogers, chief of pathology at Children's Healthcare and lead author of the study. The study sought to quantify the effects of those delays on the hospital system, she said.
The National Academy of Medicine, formerly called the Institute of Medicine, "talks about continuity, but you have a system in place that is clearly disruptive. Hidden costs, such as are incurred by the hospital, clinicians, and patients, are difficult to quantitate," Rogers said. "In the end, complaints don't matter — what matters is data and that's what we are trying to put out there."
Many of the financial costs to the healthcare system stemmed from errors that either occurred at commercial labs or resulted from miscommunication between commercial labs and the hospital or caregivers, according to Rogers.
"When there is an issue with a lab result, the clinicians don't really think about who had done the testing, they just call our lab because they know us," Rogers said. "We end up troubleshooting to find out that most often it's a reference lab issue. We spend all that time and get no reimbursement from the reference lab for troubleshooting. That's one piece of the cost."
Approximately $98,000 annually at Children's Healthcare of Atlanta is attributed to resolving issues such as "lost specimen, cancelled tests, delayed test turnaround time, problems with critical result reporting, finding missing reports and communications problems," the study reported.
The study estimated that Children's Healthcare spends more than $230,000 collecting, packing and preparing samples for pickup to be transferred to commercial reference laboratories. Additionally, an estimated $31,000 per year is spent clarifying orders from healthcare providers for commercial lab services.
Children's Healthcare's electronic health record system automatically routes test orders to the correct laboratory's laboratory information system based on a patient's primary health insurance. The effort involved in establishing bi-directional interfaces between the hospital's EHR and each laboratory's LIS, and mapping interfaces for 140 commonly placed laboratory orders between the systems, resulted in an estimated $500,000 in labor costs for the hospital, according to the study.
During the year assessed in the study, this system required ongoing technical support to build new requested test interfaces and to modify interfaces when changes occurred to tests at any of the three laboratories. These ongoing technical support services amounted to nearly $90,000 in labor charges, according to the study.
There were no error messages related to test results sent from the hospital lab interface to its Epic EHR during the year looked at in the study. However, there were more than 6,000 error messages related to test results from commercial labs, according to the study. The errors stemmed from incorrect information entered into the system, such as incorrect birth dates, client account numbers or patient names, as well as from changes that the labs may have made to their own test order codes without informing the healthcare system ahead of time. Resolving these errors in the EHR system cost the hospital approximately $193,000 in labor costs, according to the study.
Aside from cost, there were other complications with sending tests to commercial reference labs, according to Rogers. The greatest number of canceled tests at commercial labs were erythrocyte sedimentation rate (ESR) assays, which the commercial lab will not accept if they are more than 24 hours old, Rogers said. However, for one of the commercial lab companies, the nearest lab performing ESR tests is in Alabama and couriers picked up samples only at certain times of the day. More than 7 percent of ESR assays were canceled by this commercial lab during the study period.
"We did everything we could to try to get those samples there as fast as possible, but we are in Atlanta and the lab is in Alabama. Once the tests are delivered, they still have to be accessioned in a big lab," Rogers said.
While the study estimated financial costs, other impacts from complications and test cancellations were even harder to quantify, according to Rogers.
"If a mom or dad has to take the day off to make a two-hour commute to take a child in for testing because we are the largest pediatric healthcare system for children in Georgia, and then we have to tell them they have to come in again for a redraw because the sample was messed up, it really tugs at your heart," she said.
One large managed care plan that Children's Healthcare works with has a policy stating that if a hospital can demonstrate that there are problems sending certain tests to the plan's chosen lab, that test could be added to the hospital's STAT list. Rogers hopes that the study results may encourage insurers to move the ESR assay to Children's Healthcare's STAT list, but she noted that not all health plans have that type of flexibility codified into their policies.
In the future, Rogers hopes to continue to study the impact of commercial lab testing on the healthcare system, possibly further studying the clinical impact of the longer test turnaround times and higher cancellation rates for tests sent to commercial labs.
"I would like for some of our clinical colleagues to join us to quantitate how much time is spent in the clinic tracking down lost results," she said. "There are clinicians and caregivers who had to find results or call patients and tell the parents the child needs to be redrawn. How often does that happen? What is the impact of having to leave an account open because you don't have the lab results back to make a final determination? What is the social or psychological impact to the child and family? It would be good to identify those issues."
While it is hard to assess how much impact one study can make on improving efficiency, Rogers said she is hopeful that the Archives of Pathology & Lab Medicine study can help other health systems begin discussions about the levels of efficiency of lab test results coming from hospital and commercial labs.