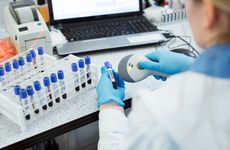 NEW YORK – With testing having emerged as a major tool in the effort to battle the ongoing SARS-CoV-2 pandemic, more effective use of clinical lab data could prove key to managing the disease.
A number of labs and lab data companies are using test information to help guide the medical system's response to the virus, enabling providers to track the progression of the outbreak and deploy their resources more efficiently.
As such, the pandemic is proving to be a high profile opportunity for proponents of what is commonly termed Clinical Laboratory 2.0 to demonstrate the value of that approach.
Initially coined by members of the Project Santa Fe, Lab 2.0 describes an ongoing shift within the industry driven by concerns that as government and private payors put more downward pressure on pricing, and patients see more exposure to testing costs, traditional fee-for-service business models may become unviable.
To succeed in coming years, one common line of argument goes, labs will have to become more than just providers of test results. They will need to leverage the vast quantities of patient data they are sitting on to impact healthcare at a system and population level.
This vision is well matched to the challenges presented by SARS-CoV-2, where scientists and clinicians are struggling to understand not just the mechanisms and characteristics of the virus but its movement and prevalence within affected populations and where lab testing is one of the main sources of insight into the virus's impact and behavior.
One prominent example of such work is an initiative led by bioinformatics firm Hc1 to build a dashboard for tracking and reporting COVID-19 test results as part of the COVID-19 Healthcare Coalition, a collection of private sector firms working to address the pandemic. The dashboard integrates SARS-CoV-2 testing data from more than 20,000 testing locations across the country, updating every four hours with information on the number of tests performed and the number of positive and negative results along with demographic information like the gender and age of patients being tested.
The data can be analyzed at the level of Public Use Microdata Area (PUMA), geographic units of at least 100,000 people that are used by the US Census to provide data reporting at the sub-state level, allowing healthcare providers to track patterns, positive and negative test results, and, for instance, prepare hospitals for likely patient surges.
The dashboard is being used by lab firms and healthcare systems like Sonora Quest and Banner Health to inform decisions around COVID-19 response.
Some individual healthcare providers are similarly using their patient lab data to guide their response to the pandemic. At Geisinger Health System, which has been a leader in developing and adopting Lab 2.0-based approaches, Jordan Olson, division chief of clinical pathology informatics and quality, began in late February developing informatics tools for using and sharing the provider's SARS-CoV-2 testing data.
Since then, he and his colleagues have built tools for showing testing trends, guiding testing prioritization, supporting the use of convalescent plasma as therapy, and managing patient follow-up.
Olson said that it became apparent in February that informatics tools would be needed to support the molecular SARS-Cov-2 testing that Geisinger's microbiology department was beginning to roll out.
"We needed to make sure that everyone could see the amount of testing that was being done, where that testing was coming from, and the results of that testing in a much more clear way," he said, noting that while test data is typically reported in a patient-centric manner, the SARS-CoV-2 crisis demanded a population-centric approach.
"We began setting up dashboards that let us look at our laboratory results in aggregate," Olson said. "We set up dashboards that let us look at positivity rates per county. We set up dashboards to look at the amount of testing coming from individual sites."
He and his colleagues also set up a reporting system that ensured the system's care gaps team received the results for every patient tested, ensuring consistent follow-up with patients.
Geisinger used the data that was reported to make decisions about where to increase or decrease testing, and to plan the ordering of supplies like ventilators and protective equipment.
Another area where the team's data reporting had a clear impact was the influence it played on Geisinger's decision to bring all of its SARS-CoV-2 testing in house after the health system initially relied on a mix of in-house and outsourced testing.
"I don't think it's a secret that in the very beginning of this, we weren't getting the service we were hoping for from our national laboratories," Olson said, referring to the testing backlogs some national labs experienced at the outset of the pandemic in the US.
By closely tracking test turnaround times, the lab helped prioritize which patients received in-house testing, which typically had faster turnaround, and which could receive outsourced testing. The test turnaround data also helped drive Geisinger's decisions around boosting its internal test capacity.
"We were able to clearly articulate the expected turnaround times for things that were being sent out of our system and things that were being performed in our system to our upper leadership," Olson said. "Our CEO knows this information and was looking at it, and it helped him drive decisions about where testing should be done and about helping us get the resources to bring more and more testing in house."
In developing the system, the Geisinger team was able to leverage existing dashboards and reporting tools it had put in place to track respiratory viral panel results, Olson said. "Those really provided the template to build our coronavirus reporting on top of."
Israel-based medical informatics firm Medial EarlySign is similarly building tools for guiding SARS-CoV-2 response atop tools it previously developed for using lab data to manage influenza.
The company – which has ongoing research partnerships with Geisinger as well as Kaiser Permanente and sells its services to the University of Alabama, Birmingham and St. Louis University – is applying its machine learning-based lab data analysis platform to the COVID-19 pandemic. This week it announced it had launched an algorithm developed in collaboration with Israel's Maccabi Healthcare Services that identifies individuals at high risk of COVID-19 complications based on pre-existing conditions and other health factors. Maccabi patients flagged by the algorithm as being at high risk of experiencing a serious infection will be sent for immediate testing.
The approach is similar to a flu algorithm Medial has in place at Kaiser and Maccabi, which identifies patients in these healthcare systems that are at high risk of having a bad case of the flu and should be prioritized for vaccination.
"We think we can do a pretty good job scanning the entire population of a health system and bringing to their attention which [COVID-19] patients are most likely to die, be hospitalized, need a ventilator, etc.," said CEO Jeremy Orr. "There's still a shortage of tests in some areas. So who should [health systems] test first? Who is most likely to have complications? And on the other end who are the low-risk cases who can just stay home and isolate with supportive care."
The version of the algorithm launched this week at Maccabi uses observed trends in COVID-19 patients to predict their risk, such as gender differences, co-morbidities, and medications.
The company is also working to develop a more rigorous risk prediction algorithm, though Orr said that will require access to large COVID-19 patient datasets.
"If we wanted to go and train a purpose-built COVID-19 predictor, we would need a few thousand cases," he said. "We think we can do that, but those datasets are just becoming available. We are working with several third parties to get data on enough cases to do that really well, but that is probably a couple of months away."
Longer term, Orr said Medial envisions a possible need for a vaccination prioritization algorithm similar to what it currently offers for flu.
If the virus becomes a recurring, seasonal issue, "the most obvious thing to do would be to combine it with our flu product and offer a flu and COVID-19 [algorithm] for seasonal deployment in health systems," he said.
Though not as focused on population level analyses, Laboratory Corporation of America is also leveraging lab data to better understand SARS-CoV-2, and is collaborating with healthcare data management firm Ciox to build a patient registry that will include de-identified COVID-19 patient lab data generated by LabCorp along with longitudinal patient history and response to treatment information collected by Ciox.
"Collectively, we know very little about this new virus, and how, why, and what factors influence disease progression within a person or a community," said Pattie Kushner, VP and chief communications officer at LabCorp. "We will use this registry to rapidly create a scalable retrospective cohort study from a diverse real-world dataset in an attempt to gain a foundational understanding of the mechanisms of COVID-19, and what factors may influence disease severity."
She added that the results from the registry would be shared with healthcare providers free of charge and that the collaborators were forming a scientific advisory committee to help guide its usage.