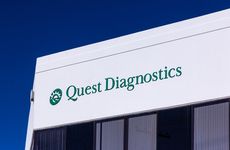 NEW YORK – Almost 20 years ago, lab giants Laboratory Corporation of America and Quest Diagnostics started a price war as they battled over a series of exclusive insurer contracts.
The impact of that turn of events has been working its way through the lab industry ever since, as both private and government payors have in the subsequent years steadily driven down lab reimbursement. And while hospital outreach and independent labs often insist they can't operate profitably at the lower payment rates typically reimbursed to large national labs, insurers continue to chip away at the favorable pricing some of these smaller outfits have enjoyed.
Add to these reimbursement pressures issues like inflation and staffing shortages, and laboratories find themselves trying to move forward against daunting headwinds. While hospital and independent labs have for years now navigated a difficult business environment, some observers suggest that for certain portions of the industry, it could be the end of the road.
In particular, small and medium-sized independent labs are especially vulnerable, according to David Nichols, president and founder of lab services consulting firm Nichols Management Group.
"We're seeing many [such] labs that want to exit the business right now," he said.
Though hospital outreach labs may have a clearer path to viability, these operations also aren't without their challenges.
In the wake of Quest and Labcorp's mid-2000s duel, a number of industry players predicted that these firms' decisions to accept significant reimbursement cuts in order to win private payor business would ultimately lead the US Centers for Medicare and Medicaid Services (CMS) to push for lower lab payment rates, as well. Those predictions came to pass in 2014 with the passage of the Protecting Access to Medicare Act (PAMA), which called for CMS to start setting prices for lab tests in 2018 based on private payor rates that it collected using payment data from clinical labs nationwide. The law was intended to reduce Medicare spending on lab testing and was spurred on by the recognition that for many tests Medicare was paying higher rates than were private payors.
As implemented, however, PAMA collected a disproportionate amount of pricing data from large national labs, which typically have some of the industry's lowest prices. An analysis by the Medicare Payment Advisory Commission, or MedPAC, found that this led to deeper payment cuts than would have occurred had price reporting been more representative of the industry as a whole.
Meanwhile, private insurers have continued to drive down lab reimbursement. For instance, Anthem, the second largest private insurer in the US, has in recent years moved to "align" its lab fee schedules across facilities, meaning that it aims to pay all labs at the same rate. The move has presented challenges to hospital labs and smaller independent labs, which don't typically enjoy the efficiencies and volume of large reference labs.
In other cases, insurers have taken less direct approaches to forcing labs to accept lower prices. Most prominently, in 2019 United Healthcare launched its Preferred Lab Network, which it is using to steer its members to lower cost providers like Quest and Labcorp. While UHC customers can still use labs that are not part of the PLN, it has eliminated out-of-pocket charges for many of its members when they use a PLN member for their lab testing, incentivizing them to use PLN members for their testing.
UHC has also worked to drive down lab reimbursement the traditional way, by negotiating new, lower paying contracts with providers.
Some in the industry believe that federal surprise billing legislation that went into effect at the beginning of 2022 is also working to drive down reimbursement by limiting labs' abilities to remain out of network and balance bill (in which a provider sends the portion of a bill unpaid by an insurer directly to the customer) an insurer's members for testing — one of the major sources of leverage providers have with insurers in negotiations over reimbursement. Since the law went into effect, laboratory groups and revenue cycle management firms have reported that insurers are, in fact, using it to lower reimbursement to out-of-network labs.
Taken together, these developments point to a future — and, in some cases, a present — in which hospital outreach and independent labs may have to make due with reimbursement levels comparable to that paid to large national outfits. The question is, can they do it?
Nichols suggested that many independent labs won't. "There is no acceptable level of margin in small- to medium-sized laboratories," he said.
At root, the problem comes down to scale. Because of their purchasing volumes, large national labs can get instrumentation and reagents from vendors at prices not available to smaller businesses. Scale also provides an advantage on the billing and revenue cycle management side.
"If you have a time-consuming [insurance] contracting problem, a small lab will fix it and it will affect, say, 10,000 patients. A national lab makes the same fix and it addresses a million patients," Nichols said. "Same amount of time, same amount of work" in both cases.
Lower reimbursement and smaller scale also make it difficult for such labs to invest in new technologies and analytics that could improve their cost efficiency — even as large national labs make this a central priority.
"We have global supply chain, global scientific expertise," that help drive efficiencies, said Bryan Vaughn, senior vice president, hospitals & health systems at Labcorp. He also cited the firm's longtime use of analytics for tracking metrics like quality and safety, equipment capacity, staffing, and productivity, as well as "in-house robotics and automation capability that we are continuously deploying across our footprint."
More recently, the company began applying AI to areas like revenue cycle management and other back office applications.
"We have a dedicated team that looks for applications where we can deploy AI and machine learning," Vaughn said.
At the same time, Nichols noted, the turnaround time advantage that local laboratories once offered compared to national labs has diminished as national labs have established more facilities throughout the country and cold-chain shipping has improved.
Given this environment, Nichols said that the best option for many independent labs is to run as cheaply as possible while trying to build up test volumes and then sell to a larger player.
"You can run at zero margin with the understanding that you are going to have a payday in three to five years," he said. "I see that a lot. Small- to medium-sized laboratories won't make any money, but as long as they can keep growing their revenue, they are building up the net worth of the business."
Stan Schofield is managing principal of lab trade federation The Compass Group and was until the beginning of 2023 the president of the Maine-based regional laboratory system NorDx. Like Nichols, he sees independent labs as being "between a rock and hard place," as reimbursement has trended downward even as labor costs have gone up.
"My regional lab can barely break even," he said, noting that this is despite the fact that its facilities are highly automated, and it is able to buy equipment and reagents through The Compass Group at prices competitive with those enjoyed by the large national labs.
Schofield said NorDx has been working for years to deal with declining reimbursement.
"We started doing leaning out and cost reductions in a substantial way 15 years ago. We're all Lean Six Sigma," he said, alluding to the business process system designed to improve an operation's efficiency and reproducibility.
This preparation has helped the lab to weather payment cuts, Schofield said, but, he added, "the problem is that wage pressure has gone up."
"Many of these [independent labs] are not going to be around in a couple of years," he said. "Quest and Labcorp have been buying the cream of the crop for the last 10 to 15 years, now the ones [left] are hanging on by their fingernails."
The COVID-19 pandemic "delayed the inevitable" by providing a windfall to labs who were able to build molecular COVID-19 testing businesses, Schofield said. But as COVID has substantially subsided, "the easy money and the high-margin profit is gone."
Nichols noted that in the past labs have adjusted to reimbursement challenges by changing their menus to weigh them toward emerging, more highly reimbursed tests. In recent years, however, payors have gotten "better and better about identifying tests and disciplines where there is higher margin and reducing the reimbursement," he said.
"We operate a couple laboratories throughout the country, and we don't have any sales programs or focus on what we find is more profitable testing," Nichols said. "There's not really a hot area or area that we know of right now with really high reimbursement, or even more desirable margins. It's getting very tight for everyone."
Schofield said that while cancer sequencing has attracted a lot of attention currently, small labs are challenged to afford the initial investment required to get such a menu up and running or to achieve the volume needed to make it profitable.
"I don't think there's a lot of new testing that can be added these days cost effectively," he said. "The last real big easy money play was probably allergy testing 15 years ago."
Jeff Myers, VP of consulting services at Scottsdale, Arizona-based lab consulting firm Accumen, suggested that carving out narrow niches may help some independents survive and noted specialization in areas such as toxicology.
Jay Weiss, co-owner and director of R&D at Franklin, Tennessee-based allergy testing lab Allermetrix, noted that rising costs for sample transport was another factor squeezing his business.
He added that "as a small lab, we really have no leverage to do any kind of bargaining with any of the third-party payors, we just have to accept what they are going to pay."
Weiss said that the only thing keeping his lab profitable was the fact that it exclusively offers laboratory-developed tests, which it can produce for less than it would cost to buy the equivalent kit-based assays from an IVD vendor. "If we were to buy the [tests] that we use in our laboratory, we would have been out of business a long time ago," he said.
"It's certainly a real challenge," Myers said, "which I think is why you've seen more small labs go out of business."
Hospital outreach labs are afflicted by the same combination of declining reimbursement and rising labor costs that have squeezed many independents. That has provided Quest and Labcorp with acquisition opportunities as they look to further expand their footprints. According to data from Accumen, between 2017 and 2019 the two lab giants combined completed 18 hospital laboratory deals, with Quest notching 12 and Labcorp six. Between 2020 and 2022, the pair closed another 18 deals, this time with Labcorp leading the way with 10 and Quest following with eight.
The situation is less dire for outreach labs than independents, though, due to the fact that hospitals must already have the lab infrastructure in place to serve their in-patient populations.
"Hospitals require an effective and efficient clinical laboratory to meet the needs of their hospitalized patients," said Keith Laughman, founder and managing partner with Caretinuum Consulting, adding that while the equipment is busy in the morning, there is available capacity in the later afternoon and evening that can be utilized to support an outreach business.
Laughman also highlighted that there is often excess labor capacity during non-peak hours, which can be leveraged to support non-inpatient testing.
Myers agreed, noting that the fact that hospitals already have lab infrastructure in place has allowed outreach labs to remain successful despite lower reimbursement and other headwinds. For these businesses the question isn't so much whether they can be profitable, but if and how they fit into a hospital system's larger strategic goals.
Unlike smaller independent labs, hospitals that leave the outreach lab business do so because it doesn't fit with their vision of a unified lab strategy, according to Myers. "We routinely see margins in that 35 percent to 40 percent area for hospital outreach," he said. "It is still a viable, margin-producing service line. It's a question of whether it fits within [a hospital's] mission."
He suggested that in many cases, hospitals have limited visibility into the economics of their outreach businesses, which may lead them to make poorly informed decisions regarding their value.
There are "challenges with hospitals in reporting and measuring what is true net revenue, what is true cost of service" for outreach, Myers said. "The organizations that do a better job with that, with measuring revenue, measuring true cost, find that they have favorable margins, and they have been able to withstand [PAMA] and some of the reimbursement pressures."
Laughman also argued that while it's true that national labs can negotiate favorable prices from payers and lab equipment and reagent suppliers, outreach provides value beyond these considerations.
"The proximity of the hospital laboratory to the patient and enhanced service levels hold greater importance," he said. "Patient and staff satisfaction and the episode of care cost savings should be considered over simply seeking cheap tests."
However, Laughman said that community outreach initiatives require attention and investment from hospital systems to achieve success.
"If you're saying, 'Yeah, yeah, do all this other stuff and when you have a chance, go do outreach,' your business will not succeed," he said. "If the institution is there saying, 'This is important. We want to give you the support you need. And we expect results from doing this,' it would be a much more favorable outcome."
Laughman said that running and growing a service-oriented, customer-facing business for community outreach requires different elements, such as marketing and communications, pre- and post-analytical capabilities, and information technology infrastructure.
"While there is an investment required, it is not exorbitant," he said. "When appropriate cost analysis is performed, the business is profitable in the vast majority of cases, offering a good return on investment while improving community diagnostic service levels."
A hospital system can only focus on so many things, though, and, in many cases, lab and outreach, which are relatively small parts of the typical system's overall business, don't make the cut.
"A lot of times in hospitals, there are competing priorities for capital and technology and all of that," said Labcorp's Vaughn. "We can free up and invest in those labs in maybe a way that the system can't."
Some hospitals also see in their outreach lab an asset that can be sold off to help prop up other parts of the business, Schofield said, noting that factors like rising nursing costs have made the present moment a difficult one for many systems.
"Outreach is an asset they can monetize just to get them through the next couple of years," he said.
"I think in the last three years, I've been tasked at least 10 times with answering the question from a hospital executive 'Should we sell our outreach lab?'" Myers said. "And I've been almost 50-50. Each one is different."