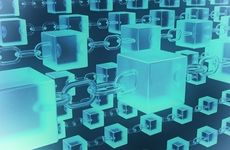 NEW YORK (360Dx) -- Quest Diagnostics, Optum, Humana, MultiPlan, and UnitedHealth Group are teaming up to use blockchain technology to solve a basic but costly healthcare data challenge: maintaining-up-to-date provider records.
The blockchain project will be aimed at maintaining basic provider details, such as their names, their office locations, contact information, specialty areas and whether they are accepting new patients, according to Lidia Fonseca, senior vice president and chief information officer of Quest Diagnostics.
However basic it may seem, the blockchain alliance participants say that industry estimates indicate that $2.1 billion is spent annually across the healthcare industry to keep that provider information current. In addition, inaccuracies in provider data can have a trickle-down effect causing delays in payments for services, Fonseca said.
"The way to think about it is provider data serves as building blocks for claims processing and payments processing," Fonseca said. "Today everyone is maintaining independently their information about providers. By moving it to a blockchain that has different members contributing to it, the completeness and the accuracy of the information increases so the data quality increases and that will speed claims processing."
Provider data was selected as a focus for the project because the data is public, and not subject to HIPAA regulations, and because it is an area where maintaining data quality has long challenged the industry, according to Kyle Culver, enterprise architect with Humana.
"There's a lot of information that's changing across the landscape," Culver said. "At least some research reports suggest that over 18 months, 50 percent of the records have some sort of change."
While improving provider data quality has the potential to cut costs and streamline processing for Quest and payors, it also has potential to eliminate redundant work for providers.
"A lot of providers have to respond and update every single health insurer whenever any information changes about their office hours, or address, or if they add a doctor, so they are making those updates multiple times," said Michael Kim, MultiPlan's CIO.
For the participants, the project is also a major experiment in collaboration using distributed ledger technology.
"I think what makes this unique is that there are five companies, significant players in the industry, coming together and agreeing to work across company boundaries in order to improve the experience of providers and ultimately consumers in the industry," Quest's Fonseca said.
The project, which began as a series of informal theoretical discussions about what blockchain collaboration would look like, grew into more formal discussions last fall, Fonseca said. The alliance then kicked off in earnest in January when participants came together for two days of meeting on launching the project, she said. For alliance members, participating in the project involves creating their own blockchain "node" in order to be able to contribute to the distributed ledger.
"You have that central blockchain and each of us has blockchain node. Think of it as all the pipes that we need to be able to use not only to contribute information but also to draw it," she said.
The distributed nature of blockchain technology means each participant can have some flexibility in how they want to establish their "node" for participating in the project.
"The beauty of blockchain is it's everyone's own database. We have the same technology infrastructure, blockchain technology, in the containers, but from an infrastructure perspective we can pick what we want to do," MultiPlan's Kim said.
For example, one participant is setting up its blockchain node in the cloud, while MultiPlan is creating its database on premise in its own data center, he said.
For MultiPlan, some of the work involved in establishing its connection to the blockchain project will involve separating and isolating the data that it will contribute to the blockchain from its proprietary information.
"In our provider records we have an awful lot of information. A subset of that data, which is publicly available information, we have to take and download onto the blockchain," Kim said. "For instance, we have contracts with providers that indicate what their reimbursement rates are. We wouldn't want to load that."
In the big picture, the biggest technological challenge of the project may be figuring out how different companies, with different processes will collaborate, Humana's Culver said.
"The data isn't very wide in the sense that we are only managing a few things. I don't think the data will be as big of an issue as trying to understand what do you call a high-quality record versus what I call a high-quality record," Culver said. "How do we share the context that we have from our different viewpoints in informing decisions? We are trying to figure out the mechanics and the governance of some of those things."
The pilot is scheduled to run throughout 2018, the participants say, with plans to provide feedback to the industry on the success of the collaboration by year end.
If successful, the participants see this as a project that has potential to grow, both in the number of participants and in the scale of the partnership.
"Our aim is we want to be in a position to really open it up, because we are creating a community of participants, and the more participants there are, the greater the value that can be extracted and input into the blockchain," Fonseca said.
Meanwhile, although provider data is a relatively basic problem to explore, there are more complex data problems in the industry that could potentially also benefit from a blockchain distributed ledger-based model.
"Credentialing is an example of where providers have to credential themselves and go through the process with every single payor or health insurer that they do business with," Kim said. "There are a number of other potential applications of blockchain technology in the healthcare space."
Quest's Fonseca notes the blockchain concept has some similarities to the industrywide perspective the company is taking in relation to exploring population health and disease-based programs."
"This blockchain project for us is really a natural extension of our Quest Quantum portfolio of technology and data services, so we see it as very much supporting our goal as a company to empower better health with diagnostic insight," she said. "One step at a time. We want to prove our pilot first and then we do see potentially other use cases."