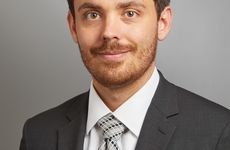 NEW YORK – Thomas Durant is an assistant professor of laboratory medicine at the Yale School of Medicine and medical director of chemical pathology and laboratory information technology at Yale-New Haven Hospital. He is a senior author on a recent paper in Clinical Chemistry looking at how the COVID-19 pandemic has heightened the relevance of IT interoperability for clinical laboratories.
While interoperability of information systems is an ongoing concern within the medical community, it has traditionally been a less pressing issue for laboratories, at least as a matter of their daily work, Durant said. The COVID-19 pandemic, however, has required labs to interact with a variety of new customers and providers, exposing interoperability gaps.
360Dx spoke with Durant this week about the paper, his lab's experience with interoperability issues during the pandemic, and how the existing situation might be improved upon. Below is a transcript of the interview edited for length and clarity.
Interoperability has been an issue in medicine for some time but the COVID-19 pandemic has brought it to the fore? 
It variably appears on people's radars depending on their level and type of involvement with regard to the things that interoperability touches. Particularly from the lab side, we probably don't routinely think about the interoperability of external lab results if we are not involved in the informatics space of the lab. 
It is probably something people think about more often on the clinical operations side. For example, people want to be able share data between disparate [healthcare delivery organizations] entities, so that they don't reproduce care, so that they can identify care gaps more easily, etc. 
How did COVID-19 show the impact in interoperability gaps on the lab itself? 
Where it came into play with COVID was, if you wanted to use a reference lab that you weren't already interfaced with, or weren't capable of interfacing with, that would lead to a lab problem. For instance, when we first started doing COVID testing we had to send specimens to the state department of public health lab, and then for those results to come back to us they had to fax us the report and we had to manually transcribe the result into the LI,S which went to the EHR. We didn't have a readily available or flexible interface to go from our system to theirs and then back to ours, and that was also true for some of the reference labs that we sent COVID testing to beyond the public health lab. Not because the reference labs were incapable of setting up interfaces but because setting up a brand-new interface in the beginning of the pandemic for a bunch of new customers wasn't something people had the resources to do. 
Then, like a lot of labs, we were being asked to do testing for skilled nursing facilities, potentially state-owned-and-operated facilities. And one of the things we said early on was, once the specimen is accessioned in the lab, the analysis is the really easy part. The most challenging part of the process was figuring out the pre- and post-analytical parts of the process. 
We took for granted, probably, how nice it is to have electronic ordering for our outreach clients that are on the same EHR that we are. Because if we were to just decide we wanted to do testing at a brand new, outside of network, skilled nursing facility, if we didn't want to use a purely handwritten paper-based requisition process — which we would want to avoid at all costs — we would need to find a way for that facility to enter electronic orders and print labels that they could then affix to the tube and send to us. And then we would have to figure out a way to send those results back to them. 
And you couldn't just easily interface with whatever system a nursing facility was using for their routine testing? 
It involves setting up the connection, testing the connection, building out the fields for the things that they want to send to each other, and then validating it. You could imagine that a big organization might be able to pull that off, but a small skilled nursing facility would not be able to do that. 
How have people been dealing with these interoperability issues throughout the pandemic? 
We are doing paper-based reporting for entities that we were not previously doing electronic results for. If we weren't already doing electronic reporting for you, we aren't doing electronic reporting for you now, in which case we would be sending you the results via fax. 
You and your co-authors mention federal actions like the 21st-Century Cures Act and the Centers for Medicare and Medicaid Services' Promoting Interoperability Programs as encouraging improved interoperability. How might those efforts have an impact? 
They have payment adjustment programs where you have negative or positive adjustments to your Medicare and Medicaid reimbursements if you are or are not doing certain interoperability things. Hospitals don't operate on huge margins, so any [reimbursement] adjustment is going to make people say, we need to do this. 
The paper also mentions the use of Health Information Exchanges (HIEs) as a tool to improve interoperability. How does this work? 
With an HIE, if you have, say, 10 different organizations, instead of having all 10 have to set up interfaces between each other, you can just dump them all into one central repository. 
Is that a direction the industry is trending? 
There are people who think it is a good idea and there are people who think it isn't as good an idea. Just speaking for me, I see it as just a regional solution where you're not getting everyone on board. We could create one for a couple of hospitals in, say, Connecticut, but then that one wouldn't necessarily talk to the Rhode Island, Massachusetts, New Hampshire, Vermont, New York ones. We would have to integrate those, too. And they would presumably be using different patient identifiers between them all.  
So, it is kind of a regional solution but what we need is a national solution because there are so many people on the borders of these states that would go between both [regional systems] that there is no reason to say, well, let's just stop at Pennsylvania. 
The VA, for instance, has a very nice system where all the veterans are in one medical record, and if a veteran goes from California to New York, his records are still available. 
Is there a realistic way forward for tackling this at a national level as opposed to various smaller regional solutions? 
Quite honestly, I can't imagine a path forward. We don't even have patient identifiers that we can use between different organizations who are using the same EHR product, but different instances. The ideal scenario is for everyone to be digital and be on one national health record, but that will never happen.