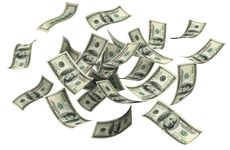 NEW YORK (360Dx) – According to Mayo Medical Laboratories' Jane Hermansen, "the best kept secret" at many of the hospitals she has observed over the course of her career is "the net revenue of their lab outreach programs."
Hermansen, manager of outreach and network development at Mayo, suggested that this fact goes a long way toward explaining why, despite hospital outreach labs being in many ways well suited to weathering the current environment, the last several years have seen a number of hospital systems offload these businesses to large independent operators like Quest Diagnostics and Laboratory Corporation of America.
Quest in recent years has snapped up the outreach businesses of systems including Pacific Northwest-based PeaceHealth, Connecticut's Backus Hospital and the Hospital of Central Connecticut, and Flint, Michigan's Hurley Medical Center.
LabCorp, meanwhile, has purchased businesses including Mount Sinai Clinical Outreach Laboratories, Spokane, Washington-based Pathology Associates Medical Laboratories, and Detroit Medical Center's outreach operation.
A 2016 survey of hospital systems by clinical laboratory consulting firm Chi Solutions found that 34 percent of respondents had been approached by a competitor about buying their outreach business, and of that 34 percent, 29 percent said that a sale "was somewhat likely."
A key factor driving these sales has been concerns about the impact of the Protecting Access to Medicare Act, or PAMA, which has led to significant cuts in reimbursements to clinical laboratories.
Hospital outreach labs, however, are actually less threatened by the current reimbursement environment than independent laboratories, Kyle Fetter, executive vice president and general manager of diagnostic services at Xifin, noted on a recent Frost & Sullivan webinar discussing the clinical lab business.
While many private payors have followed the implementation of PAMA by cutting their test reimbursement levels, these cuts "are having less of an impact on hospital outreach laboratories than they are having on independent laboratories because more hospital laboratory contracts are decoupled from the Medicare fee schedule," he said.
He added that the ability of outreach labs to draw customers from their surrounding communities while offering superior turnaround time coupled with better and cheaper technology for managing lab services has put outreach labs in a strong position relative to independent outfits.
The spate of outreach sales, Hermansen suggested, is less of a reflection of outreach labs' financial outlook than the inability of hospital systems to recognize their potential as profit centers.
"I think the biggest thing [hospital labs] struggle with is communicating their value and financial impact to their leadership," she said. "You have to be able to communicate your [outreach program's] net revenue," but hospital systems "often don't have a discrete way of pulling that data out of their billing department."
"On the inpatient side, [the clinical lab] isn't viewed as a profit center, so nobody pays attention to the actual collected revenue."
Hermansen said that in addition to PAMA concerns, the ongoing move away from fee-for-service and toward value-based medicine has spooked some hospital executives who see this as a potential threat to lab revenues, as it could lead to lower levels of test utilization by some doctors.
"With the move toward value-based healthcare around five years ago, everyone started to get nervous," she said. "People were like, outreach is a dog, no one should do it."
The shift from fee-for-service to value-based care has gone more slowly than some initially anticipated, though, Hermansen said, noting that "there still remains money to be made on the fee-for-service side."
She suggested that even in a value-based world the case for hospitals retaining their own outreach businesses remains strong, particularly when looked at in the context of overall patient care.
"If, for example, a person comes into your emergency department as a diabetic and you can't access any of the outpatient testing that has been done on them over the last six months, you are essentially starting over on that patient as they come in in a diabetic crisis," she said.
Yet, while hospital outreach might still in theory be good business, a look at the investment and commitment required to run a successful program makes it understandable how hospital leadership might, when presented with a large stack of cash, decide to sell.
Growing an outreach lab business
Toni Burger is the administrative director for laboratory services at Ithaca, New York's Cayuga Medical Center, which has used a recent lab reorganization to roughly double its outreach testing volumes from around 500,000 billable tests per year when Burger joined in 2010 to almost 1 million billable tests in 2018.
The first step, Burger said, was expanding the lab's management structure, investing $250,000 to add new management positions.
"There wasn't any immediate return on that investment," she said, but, she noted, it was necessary "because people have to have the ability to spend time thinking, planning, solving problems. They can't just be putting out fires."
Burger also established a lab-specific courier service separate from the larger hospital service.
"It used to be that the whole hospital had [one] courier service that would deliver laundry and lab specimens and everything, and that just doesn't work," she said.
The lab also updated its core facilities, installing an automated line from Beckman Coulter as well as a new system from Medical Courier Elite for better tracking of specimens.
Burger and her team even went so far as to change the lab's phone systems so that calls no longer went to clinical staff but were all routed instead to an expanded client services team.
"Many labs, you walk in and all you hear are phones ringing off the wall and people shouting to each other," she said. "You don't hear that in our lab. We found that we could transfer those calls to our client services team and get rid of the calls to our core laboratory."
"It was right people getting the right calls and they weren't bothering the techs anymore," she said. "Our errors dropped and the satisfaction of the team just increased tremendously."
Additionally, the hospital had to decide who it wanted to compete with for outreach patient testing, Burger said. Realizing that turnaround time and connectivity were among its major advantages, it decided it would design its program to peel customers away from large independent labs like LabCorp and Quest, as opposed to other hospital systems in the area.
This meant investing in a virtual medical record system to provide integration with area physicians. The hospital chose Atlas Medical (now part of Sunquest Information Systems) as the vendor for this work. Additionally, the lab established its own information systems department separate from the larger hospital IS department.
"That is a key thing," Burger said. "You have to take that IS component and own it yourself. Because the hospital IS cannot prioritize the lab when they have surgery and physicians and the ED and the ICU and everybody breathing down their neck. They want to support you, but they just don't have the bandwidth."
Not every hospital system is willing, or necessarily able, to make this sort of commitment to and investment in its outreach business, however.
"It depends on each organization's unique challenges," Burger said. "Some places, they really need a bolus of capital to do something that they've been wanting to do strategically, and they see the lab as a way to do that. I think in many cases, they really don't understand the ongoing value of their lab, and maybe the lab is not stepping up and proving their value."
Lab leadership "has to build that credibility," she noted. "You have to say, 'If you give us this, we'll produce that.' And you have to make sure you can do it."
To an extent, the success of an outreach business is often personality-driven, said Bruce Friedman, the former director of pathology informatics and former director of clinical support systems for the University of Michigan Health System.
"Often what happens is there is a pathologist who is a champion of outreach who builds the business up," he said. "And then what usually happens is that champion of the outreach business retires and the C-suite sees it as an opportunity for getting some ready cash."
Something similar played into the decision of PeaceHealth to sell its outreach business to Quest in 2017, noted Ran Whitehead, who was CEO of PeaceHealth Laboratories at the time and is now general manager at Santa Barbara, California-based Pacific Diagnostic Labs.
"During that time there was a complete changeover in senior leadership at the system level," Whitehead said. "And when the new leadership came in, and they began looking at the entire organization and its portfolio, they didn't have as much appreciation for the legacy of the lab, how it was built, why it was built, and many of the services it was providing not only to the hospitals but also to the communities at large."
Whitehead added that a number of other factors played into the decision to sell the business — foremost among them concerns about the implementation of PAMA, the need for significant investment to update instrumentation and automation in several of the system's labs, and a desire for cash to shore up the organization's balance sheet and improve its bond rating.
"I can't say that any one thing was the key decision-maker," he said. "It was really a combination of all of those."
The decision wasn't an obvious one, Whitehead said, noting that at the time of the sale PeaceHealth's lab business "was financially very viable."
"It wasn't like they were in trouble," he said. "They had respectable EBITDA and cashflow and actually helped to cover a lot of other overhead expenses throughout the system. It wasn't like, 'Oh, this is a burning building, and, by the way, the fire is going to get even more intense when PAMA comes.'"
"At the end of the day it was very close," he said. "But there was just the realization that, thinking long-term, this [business] could become problematic. So if you're going to exit this, you want to exit at a time where you're near the top of the market rather than when there's a fire sale going on."
Discussions around the PeaceHealth sale began in 2015, after PAMA had been announced but several years before its implementation. Hermansen suggested that many of the outreach sales announced in the last year or two got their start around that time period, when concerns about the new law were perhaps at their peak.
Burger said that despite these concerns, Cayuga has not seen "a crisis in reimbursement" following implementation of PAMA last year.
The impact has been "less than I feared," she said, noting that while PAMA has "slightly affected" the lab's profitability, these affects have not been significant. She estimated that revenues have dropped around 5 percent since the law went into effect.
Whitehead said that Pacific Diagnostic Labs has seen roughly a 3 percent decrease in revenues due to PAMA.
He said that based on his discussions with others in the industry and his work as a consultant at Nichols Management Group he put the split of hospitals considering selling versus keeping their outreach business at around 50-50.
He added that he sees growing realization among hospital executives that their outreach businesses, and lab businesses more generally, may be worth keeping for reasons beyond immediate profitability.
"The laboratory represents just 2 percent to 4 percent of the cost, but it's 80 percent of the objective information that can be used for managing many other far more expensive downstream issues," he said.
He cited the example of diabetics, where a variety of relatively simple lab tests can help doctors better manage and intervene to improve the care and outcomes of these patients and lower the cost of treatment.
"There is laboratory data that can help improve patient outcomes, and there are real dollars attached to those outcomes," he said. "And you could ship it out to Quest or LabCorp, but it's more cumbersome. You have to go negotiate with somebody else rather than being able to just access that information and being able to line the lab data up with other patient information."
"Because it's not just lab data," he added. "You have to marry that to prescription information, to radiology information, and if you have all of those things in your wheelhouse, then you have a better idea of how you want to take on a risk and improve patient outcomes and make sure your finances are in order."